Congratulations Nye Bevan Cohorts 12 – 15!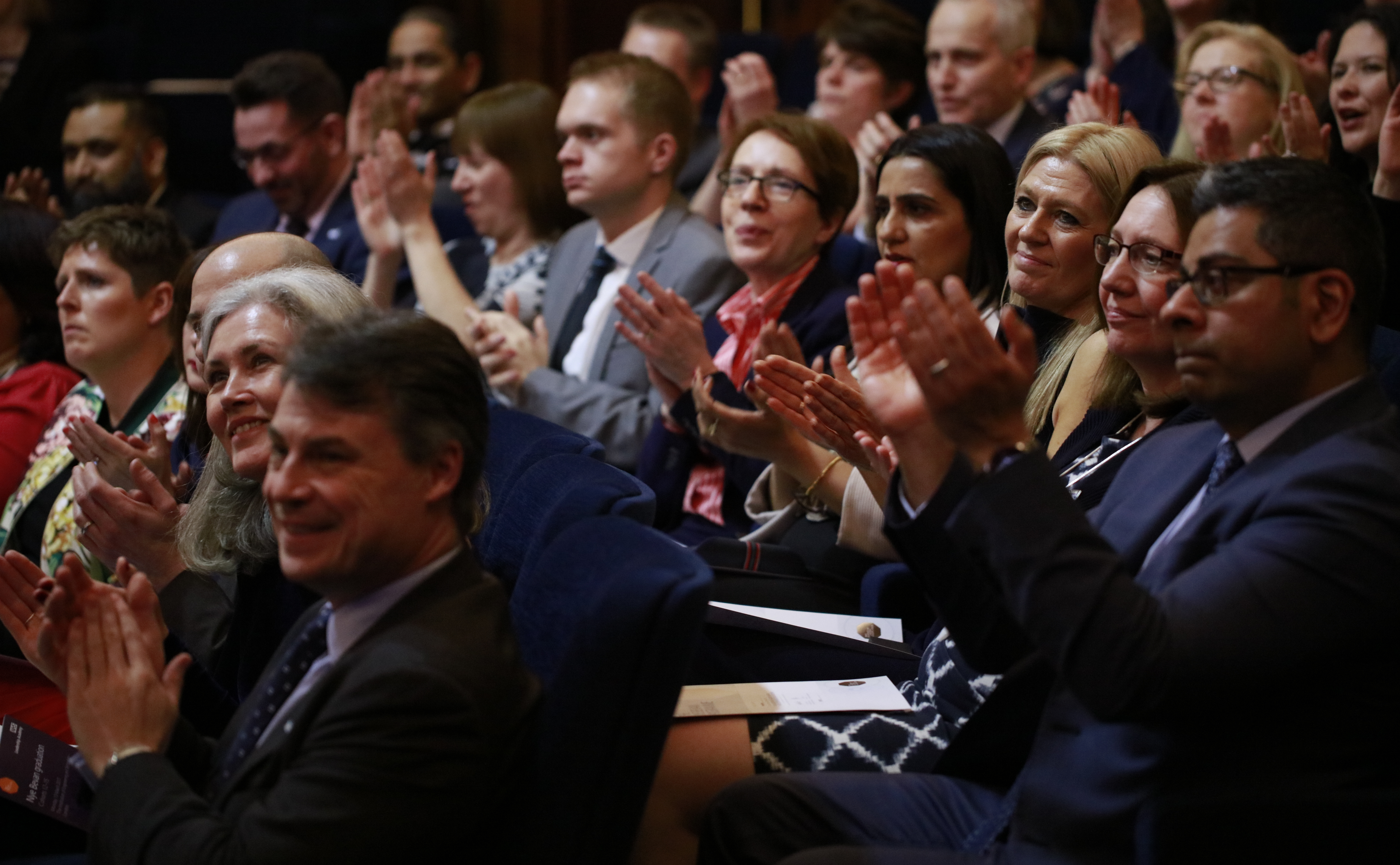 On Monday, 13 March, 2017, 159 graduates from cohorts 12 – 15 were invited to attend the culmination of a 12-month journey in which they had waded through the challenges of the Nye Bevan programme.
Held at the Institute of Engineering and Technology, London, the ceremony saw Jim Mackey (Chief Executive, NHS Improvement) present the NHS Leadership Academy Award in Executive Healthcare Leadership to each graduate. Paralympian and Diversity Champion Claire Harvey delivered a fantastically understated speech that was both open and challenging in her role as Special Guest Speaker on the day.
We're delighted to once again congratulate all graduates on their achievements. Each of whom should be proud in accomplishing this step towards ever better leadership for the future of the NHS.
Watch our highlights video below featuring comments from graduates, partners and speakers on the day:
Photos from the day are available to scroll through below: