Congratulations Nye Bevan Cohorts 16 – 20!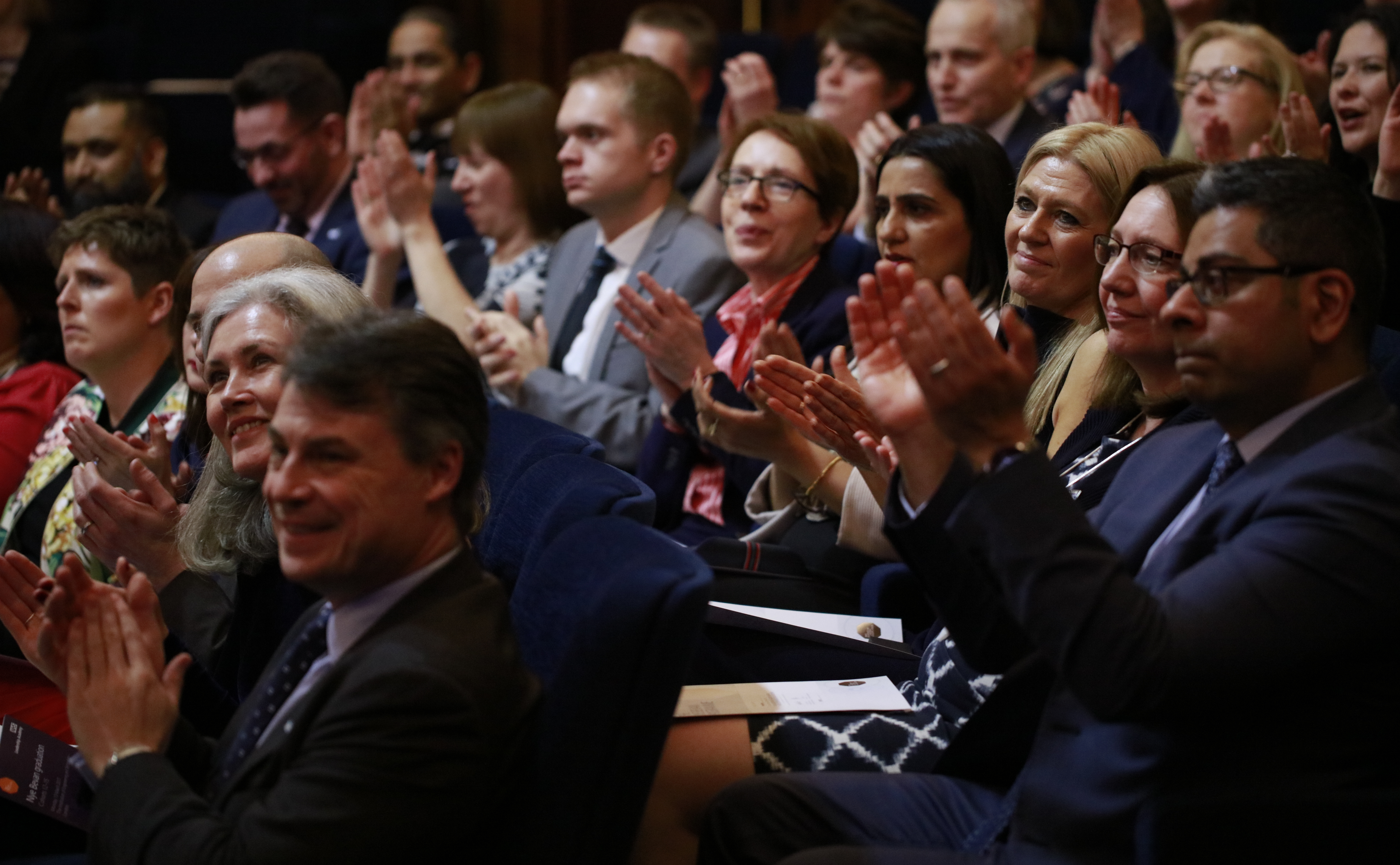 On Monday, 29 January, 2018, 200 graduates from cohorts 16 – 20 attended the culmination of a 12-month journey in which they worked through the challenges of the Nye Bevan programme.
Held at the Institute of Engineering and Technology, London, the ceremony saw the NHS Leadership Academy's first ever chair, Peter Homa, present the NHS Leadership Academy Award in Executive Healthcare Leadership to each graduate. We were excited to welcome Dr Kate Allatt as our special guest speaker for the ceremony. Kate shared her personal journey following a diagnosis of locked in syndrome (LIS), and talked about her determination to improve patient care, despite facing significant personal challenges.
We're delighted to congratulate all graduates on their achievements. Each participant should be proud to accomplish this step towards better leadership for the future of the NHS.
View the full list of graduates here
The Nye Bevan programme has been specifically designed to develop senior leaders. It's been shown to accelerate individuals into executive roles, helping them perform better at board level, and help boards better meet operational challenges today and enable change for tomorrow. Designed with national and international experts in health and organisational performance the programme offers support and learning to build personal resilience, confidence and capabilities over 12 months. The Nye Bevan programme has developed over 900 senior leaders, with nearly 40% of recent graduates reporting being in a more senior role, which 90% directly attribute to the programme. Find out more about the programme here.