A leadership model for patients and staff even more than for leaders
Introduction Text:
Over the past 9 months we have been working in partnership with the Hay Group and the Open University to research and develop a new Healthcare Leadership Model to succeed the current Leadership Framework.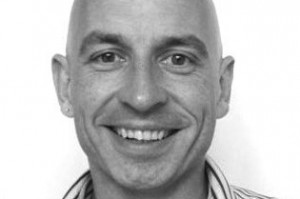 Over the same period, I've been getting a real and all too tangible inside view of the delivery of care in our health system.  My experiences – both with my daughter's wonderful treatment and my mum's compassionate end of life care – have confirmed that we are on the right track with our model.
I've been working with competency frameworks for as long as I've been working in development – indeed since the hay-day of the competency movement in the 1990s when HR departments were giddy with behavioural indicators and the Management Charter Initiative (the MCI – remember that?) was attempting to standardise us all.  As far as frameworks are concerned, I've worked with the good, suffered the bad, and sidestepped the downright ugly!
One thing I've realised is that whatever model one chooses or develops, it'll not be perfect, it'll not describe 'the full picture' and it will say as much by what it leaves out as by what it gives prevalence to.  Any framework that purports to map the full gamut of what it takes to be a leader languishes in it's own naivety (the MCI was one such culprit).  Frameworks are as much strategic HR tools for organisation development intervention as they are leadership maps – they send a message to the organisations that adopt them and the people therein about what needs to be mastered around here.
The Leadership Framework (the LF) has served us well for over a decade.  It has been an effective descriptor of the leadership expertise, impact and attention promoted to good effect by the NHS over that period.  I have a great deal of respect for the LF and am grateful for its contribution.  However, I think it's time for a model that's more clearly developed with, by and for the staff and patients of the NHS.
The NHS is changing – driven by both our successes and our failures, and by financial pressures, changing demography, (justifiably) increased service user expectations, remarkable advances in patient treatment and leaps in scientific knowledge.  And leadership in healthcare needs to change too.  The crosshairs of Robert Francis' second report clearly settled on the need for a fresh look at leadership in general and the model underpinning it in particular.  Whether it's Francis, Keogh or Morecambe Bay, the historical Bristol hearts inquiry or the very current Colchester headlines, leadership from top to bottom is consistently in the dock as central to cultures that fail to deliver what patients and staff members deserve.
The corollary is also true.  Wherever healthcare organisations are delivering well you can bet your bottom Euro that the standard and quality of leadership is higher.  The evidence is clear that good leadership leads to better organisational performance, more positive patient experience, lower mortality in secondary care, better patient care everywhere.  That's why our research has studied the behaviours of high performing leaders from the floor (first line supervisors) to the board (chief execs and beyond), and from all sides of the service from doctors to podiatrists, paramedics to financial accountants, and facilities managers to midwives.  Without mentioning every leader's job title: suffice to say, our model is about leadership for care, regardless of position in the hierarchy or position in the Trust – the underpinning offer and challenge to leaders is, how does your behaviour engender patient care?
We need to respond to the demands from our patients, staff and communities so that we increase our focus as much on how we provide care, as on what care we provide.  Compassion, care, respect and humanity from all our staff will be liberated by a leadership community that has these things at its heart and manifests them routinely in its behaviour.
That's really why we developed the new Healthcare Leadership Model – to create a model for leadership that reflects the very best in care and compassion as it does in excellence in vision, direction and engagement – a shared purpose built on the values of the NHS Constitution.
The Model is well researched and evidence based.  Actually, it's very well researched and very evidence based.  I'm held to task on this particular facet of our work: one of my closest friends is a doctor who is not at all shy in challenging 'It's good and I get it, but what's the evidence?'  In an age where opinion is often dressed up as fact and personal belief is sold as objectively considered judgement, we've kept purposefully close to the evidence to develop a refreshingly valid and empirically robust model.
Importantly for me, we have worked with staff – the sometimes undeserving and oft-unrewarded recipients of a leader's behaviours – as much as leaders themselves in asking 'what works?'  Indeed, my matron sister (see previous blogs for how important she is as a challenge to my work) is always with me carrying the torch for leadership of frontline staff being the conduit of and for care to patients.
And we have invited patients to be involved too.  More than that, throughout the research stage, we have focused clearly on 'what's the difference that makes the difference in leadership behaviours to promote better patient care and patient experience?'  We've engaged every respondent in our study as a patient and service user, before and as well as a leader or staff member.
We are 'soft launching' our model this week [I know – 'soft launch' is a horrid phrase – I beg your forgiveness for the term].  It won't be perfect and it doesn't purport to cover the entire map of leadership and management in the NHS.  It does though, I hope you'll agree, get to the heart of what makes a difference for patients and staff.  The full launch is planned for February when we will have the online services, self-assessment and 360 degree feedback tools ready for you to use.  We'll keep the model under review and development – refining it as we learn more about what works in leadership for patient care
And, if the paragraphs above are too long – maybe if you want to tweet the (140 characters or less) distilled message of the research we've done – then how about the shorthand:
When it comes to leadership in healthcare it's simple: care in, care out. @NHSLeadership @ChrisLake1 bit.ly/1dkG0h2
Let us know what you think.