A truly inspirational woman
Introduction Text:
On a cold, damp autumn night – the 20th October 2011 to be exact – I was standing at a bus stop outside Baker Street station deciding whether to walk to an event, wait for a bus or take a taxi. In the end, I decided that walking in the cold, in my four inch heels wasn't the best idea.  So I took a cab.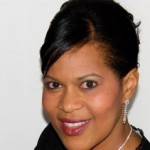 I was excited and looking forward to the event. Tom Sandford, English National Director at the Royal College of Nursing (RCN), had kindly invited me along with other colleagues from the RCN to the launch of the Stephen Lawrence 1818 Fund gala dinner. It was named the 1818 Fund as Stephen was 18 when he was murdered at a bus stop in Eltham, London. It was also the 18th year after his death. Stephen was simply in the wrong place at the wrong time. The event that night was being hosted by Doreen Lawrence – Stephen's mother.
I've heard a lot about Doreen Lawrence, we all have. We'd heard about the tireless way she's campaigned for justice for her son and we've read about the difficulties she and her family have been through as a consequence of losing her son – the horror of which I can only imagine. There can be no greater pain for a mother than to lose a child, and in such a senseless and violent way. What I didn't know until that night was who the real Doreen Lawrence was.
The event itself was a who's who in politics, show business and media. Theresa May, Ed Miliband and other notable politicians were there. The chief constable, John Snow and other celebrities were also in attendance, all showing support and wanting to help launch the fund which was designed to raise money to help young men wanting to study architecture – Stephen had wanted to become an architect.
That night, I watched Doreen Lawrence – really watched her. She was the epitome of elegance and grace. I watched her warmly welcome and thank guests for coming. I watched her talk to everyone in the room, giving them her undivided attention and I watched her pose for pictures with people that knew her but mostly with people that did not. She came to our table and thanked us for coming, for showing our support on the work she was doing. She smiled with us and made us feel glad to be in her presence. Doreen is a small woman, 5′ 2″ I'm guessing, but somehow she seemed bigger than that.  She has a quietness and grace that belies her tenaciousness and dogged determination. When she came to our table, it took all I had to hold myself in check, my inclination was to hold and hug her. I wanted to tell her I believed in her, in what she was doing and that I admired her enormously as a fellow West Indian woman.  I didn't of course; I simply shook her hand and told her it was a pleasure to meet her.
Two weeks ago, along with 49 other women, I was identified as being someone that is inspirational. A lovely accolade, it did however make me wonder about being inspirational and exactly what it meant – who had I inspired and how? Having read today that Doreen Lawrence is going to be made a Dame today (1st August), it came to me in a flash what a genuinely inspirational and motivational person looks like.  I have to admit, that person looks more like Doreen Lawrence than it does me.
Doreen is an inspiration to me, why? She makes me want to be a better person. Her drive, energy and tenacity leave me in total awe of her. I cannot imagine going through what she has and remaining calm, cool, dignified and decent. She has conducted herself with integrity at all times; she makes me proud to be a black woman.   She is a wonderful role model to me and no doubt many other women. Let's face it, many people are given honours, some are even made Lords and Baronesses. In my view, no one deserves it more than Doreen. I wish her every success in her new role in the House.
Life for Doreen has never been the same since she lost her son. She has met world leaders, carried the Olympic torch, been in and out of court, divorced her husband, brought up her other two children, set up a Foundation, raised millions of pounds to help other young men and she has also raised general awareness of the issue of being black in Britain today and become an icon.
Having met Doreen on that one occasion in 2011, I'd hazard a guess that she'd forgo all those experiences, to have her son back and to have led an ordinary unexciting life.
She really is an inspiration.