"As future leaders we want to be an instrument for change towards inclusion and equality within the NHS – the Stepping Up programme has helped us to believe that we can!"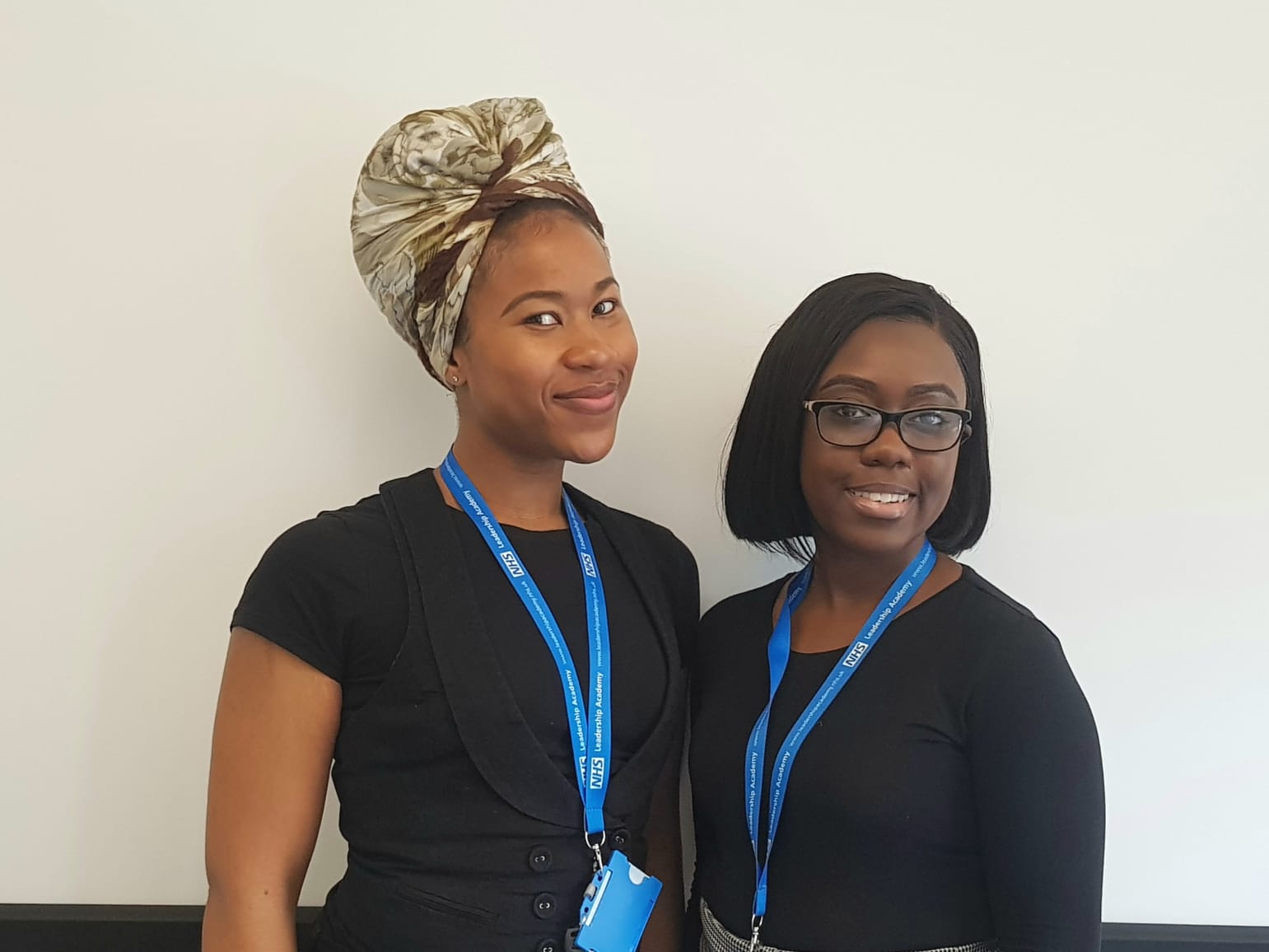 Abigail Beddow and Melissa Butler met on the Stepping Up programme in January 2019. In their joint blog, Abigail and Melissa share their personal leadership journey and how the programme has inspired them to create a healthcare system that is truly representative of the communities it serves.


What are your experiences of working in a leadership role? What are the challenges?


Abigail: I've been working as a team leader for a Children's Community Nursing Team for five years. It was very difficult in the beginning as I didn't receive the support I expected and I wasn't offered any training or development. I learnt through experience and I was determined do my best and not let anyone deter me from my goals. However, leading the team became more challenging and my role became more operational. As the youngest and only black, Asian and minority ethnic (BAME) leader, I felt isolated. I didn't feel as though I had any BAME role models within my immediate network that supported or encouraged me. This affected my confidence and I began to experience imposter syndrome. I felt that if I didn't have a role model to look up to, then I must become one myself, so I applied for the Stepping Up programme.


Melissa: I'm a clinical supervisor to trainee psychologists and manage clinical issues. I thoroughly enjoy this role because it not only challenges me professionally, it highlights the importance of establishing good working relationships. The biggest challenge I faced when becoming a supervisor was believing in myself and my capabilities to offer meaningful interventions. Instead of holding onto the self-doubt, I re-framed it and channelled it in a different way. I saw it as a new challenge that I was given because my manager knew I had the skills and experience to do this effectively.


Why the Stepping Up programme?


Melissa: I was struck by how it seemed to recognise that psychological barriers can prevent BAME staff from progressing into leadership roles. I found this refreshing – it felt as if there was an acknowledgement that being a leader is not just about what you portray externally but also what you believe internally. I decided to apply because it felt like an opportunity to gain new insights about being a leader.


Abigail: I applied because of the difficulties I was experiencing as a leader such as self-doubt and a lack of confidence. Prior to the programme I was unsure what my barriers were and what was hindering my progress – I felt that participating would help me significantly.


What did you enjoy most about it?


Melissa: The first word that comes to mind is 'profound'. The programme has surpassed my expectations and made me consider new vocations that I wouldn't have thought possible. I thoroughly enjoyed the interactive nature of the programme and how networking was actively encouraged throughout. This was lovely because I got to know people from a wide range of professions. I also appreciated how the cohort could name the inequalities experienced and then use them as a motivation to make positive changes.


Abigail: The programme went far beyond my expectations. The theory gave me insight into how to practically implement new styles of leadership and recognise the potential psychological barriers to progression, which I found so useful. I was able to critically self-reflect and understand what my personal blockers were, then analyse how I could dismiss these. I learnt so much about myself, which is what makes the programme so unique. The facilitators play a huge role in delivering the content of the programme in the best way possible; they make it personal, enjoyable and practical, helping us to look at matters from a different perspective. The five days were life-changing.


What impact did the programme have?


Abigail: One of the most important aspects of the programme was the power of networking. The facilitators encouraged us to pick an achievement group of six people from our cohort. These groups have now formed bonds of friendship and professional relationships. I have also identified that one of my attributes is to influence my colleagues to improve their performance and reach their goals. I'm keen to continue this work by pursuing a coaching course. I'm also aiming to chair a network group with like-minded people within the NHS or be involved in peer support networks locally and nationally. I won a trust award in the last few weeks for improvement to quality of service; this gave me a boost to continue to improve the processes in my service and beyond to enhance patient experience and the quality of care.


Melissa: Like Abigail, I've taken away the importance of creating a supportive and enriched networking support group and it's my intention to build on this learning within my team. My manager has said that she's noticed a change in me, which is, in part, due to the heightened realisation that I can 'step into' a variety of roles and excel if I believe it to be possible. I've become more proactive within my team and I feel more confident sharing ideas in meetings (I've also developed new workshops for patients). I feel that the encouragement and learning gained from the Stepping Up programme was instrumental in making these adaptations.


The Stepping Up programme has empowered me and I appreciate how my role as a young, black, female psychologist can be utilised to make positive changes not only for BAME staff, but also for the NHS as a whole. Collectively we can bring the ideas and innovations needed for a progressive healthcare system.


Why do you think positive action programmes are so important?


Melissa: Rather than just ignoring the inequalities BAME staff are very aware of, these initiatives convey that real action is being taken to make positive changes. For me, this feels encouraging because I get a sense that the hard work done by BAME staff is recognised and championed. I'd encourage anyone who is unsure to try it for themselves. While these positive action programmes are fantastic, if we're to continue working towards the shared goal of a truly representative healthcare system, they only work if BAME NHS staff make use of them.


Abigail: Melissa and I would definitely encourage BAME staff wanting to achieve more in their career to participate in this programme. Being young leaders and from a BAME background we've often faced discouragement and not been taken seriously. We have come out of the Stepping Up programme realising that these attributes can be powerful assets and we're passionate about sharing this understanding amongst our peers. We realise how imperative it is for BAME leaders to empower and support junior staff to progress in their career, either directly or through inspiration.


The Stepping Up programme is a leadership development programme for aspiring black, Asian and minority ethnic (BAME) colleagues who work within healthcare (the NHS or an organisation providing NHS care).
Find out more about the
Stepping Up programme
and
register your interest
in the programme.