"I hope through the programme I become a better manager for the NHS."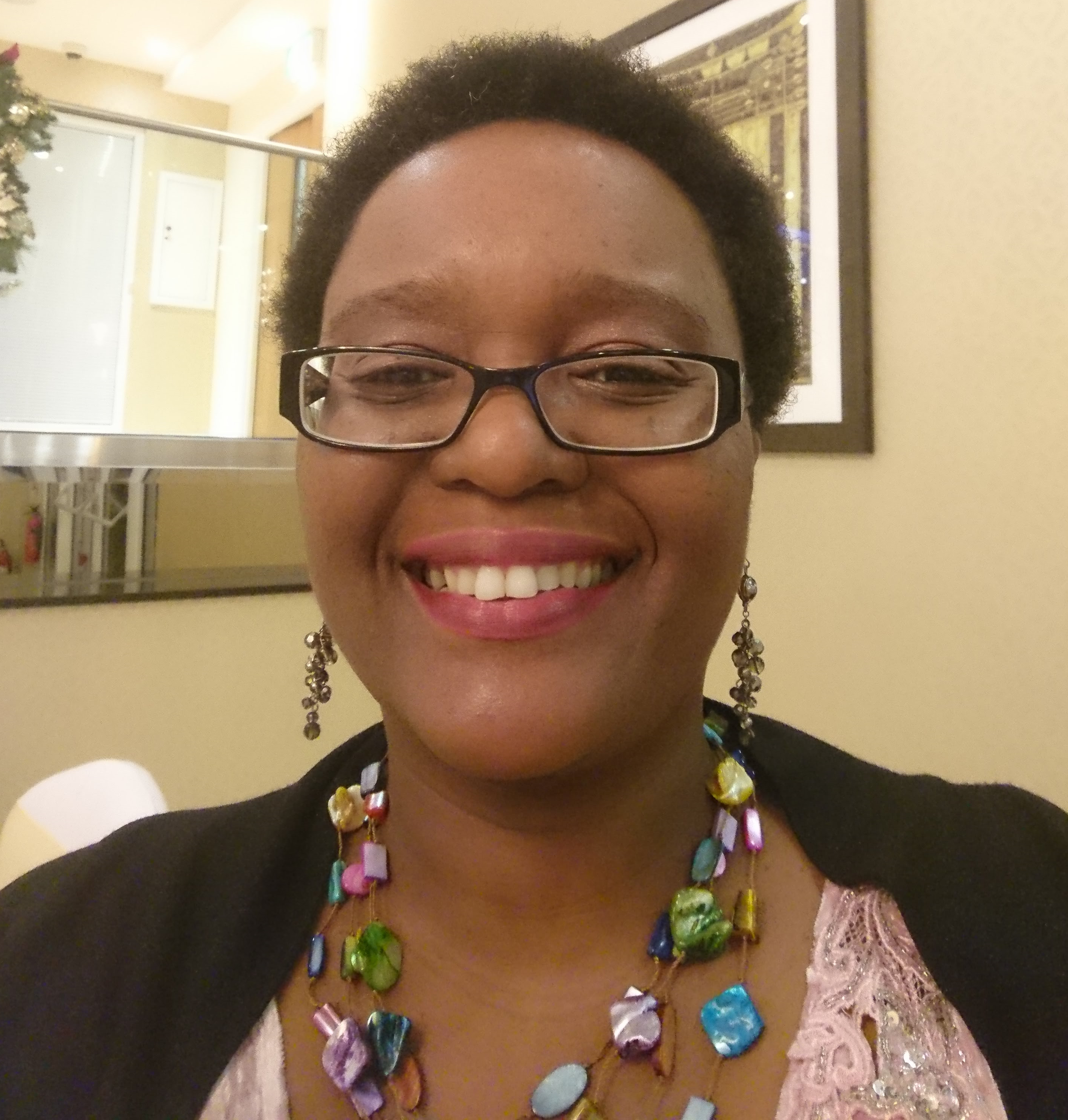 Mwamba Bennett is a senior contracts manager at Dudley Clinical Commissioning Group and started the Elizabeth Garrett Anderson programme at the end of 2017 . In the first of a series of blogs, Mwamba shares her reasons for choosing the programme and her journey so far.
I have worked in the NHS since leaving university over 17 years ago and most of my time has been in the contracting or procurement world. In my current role, I manage two NHS standard contracts delivered by an NHS Foundation Trust and independent sector provider. I'm responsible for all operational aspects of these contracts which involves working with colleagues to manage the interests/concerns of the 18 commissioning organisations that are party to the contracts, manage the providers' interests/concerns and monitor both providers' performance against the national and local key performance indicators. I'm also responsible for taking the appropriate action when performance falls short of the set targets and assisting with general practice or patient concerns. Although there's a lot of routine and process, I enjoy the variety of challenges and opportunities my role presents on a daily basis as well as the team I work in.
In my personal development review, I was asked what my next career step would be and for the first time I wasn't sure. I was looking for something that would provide me with the opportunity to attain an academic qualification which was relevant to the NHS, where I want to continue to work. I was advised to look at the NHS Leadership Academy website and spoke to a colleague who had completed the Elizabeth Garrett Anderson programme who encouraged me to apply. He described the programme as stretching him both personally and professionally and helping him to realise that he was capable of much more than he thought. It sounded really interesting to me and made Anderson really stand out amongst other options.
Deciding on the programme was the first step and ensuring that my manager and team were behind me was the next. I had mentioned that I wanted to undertake further study and my line manager was fully supportive of this, which meant my conversation with her about applying for the programme was very straightforward. As well as my line manager, the head of department and director of OD, transformation and HR also assured me that they would support my application.  I was really encouraged by the level of support and ease which my organisation allowed me to access.
I was quite nervous in the days leading up to my first residential last year and barely had any sleep the night before! If I'd known that the cohort would be full of such lovely people I wouldn't have wasted my time worrying. My cohort is diverse in terms of age, gender, NHS experience and temperament but we all click socially which really helps. We have a WhatsApp group and forum where we help each other make sense of the course content which is really useful as I can often feel like I'm the only one who may be struggling. So far, it's been tough to balance the course, my job and my life but it is worth it.
I hope that through the programme I become a better manager for the NHS. I've been managed both well and poorly in my career and I want to learn how to be the best I can to make a positive difference to my team, the providers I work with and the patients we serve. I look forward to challenging myself to complete tasks which I previously would have avoided. I look forward to developing as the programme enables me to identify my strengths, weaknesses and transferable skills which I'll need no matter what role I'm in. I also hope to feel as excited at the end as I did at the start about working in the NHS.
Find out more about the Elizabeth Garrett Anderson programme for senior leaders here.