Introduction Text:
Writing blogs for Black History Month has made me really think about the truly amazing and spectacular people there are, from black and ethnic minority (BME) backgrounds.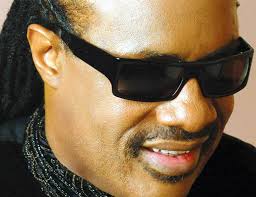 So many black folks have achieved so much in their lives, often in the face of serious difficulties and adversity. I could write a blog every day of the year for the next 10 years about these people, there are so many. So far, I've written about the life of an outstanding sportsman and a super successful business woman.
This blog will be about a musician; equally outstanding and equally amazing. As you can imagine, it has been difficult to choose just one, there are so many great black musicians. Billie Holiday, Duke Ellington, Ella Fitzgerald, Michael Jackson, Ray Charles, Aretha Franklin, Whitney Houston, Marvin Gaye to name but a few. Many of them have fascinating stories, all of them are American and most of them deeply religious having started their musical careers in the black churches in the US, known for nurturing and developing musical talent.  After a major tussle with myself, I settled on writing about Stevie Wonder, to me he is so very interesting. The fascinating thing about Stevie Wonder is that he was a child prodigy, naturally gifted and a real talent.
Stevie was born in Saginaw, Michigan, on May 13 1950, the third of six children to Calvin Judkins and Lula Mae Hardaway. Owing to his being born six weeks premature, the blood vessels at the back of his eyes had not yet reached the front and their aborted growth caused the retinas to detach. The medical term for this condition is retinopathy of prematurity, or ROP, and it was exacerbated by the oxygen therapy given while in his hospital incubator, Stevie Wonder was blind from birth.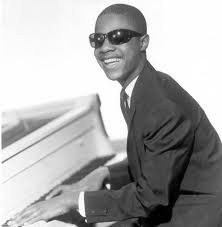 When Stevie Wonder was four, his mother left his father and moved to Detroit with her children. He began playing instruments at age 4, all of which he taught himself. How does a kid that's blind from birth teach himself how to play the harmonica, drums and piano by age four?  How does he learn to understand and write music? Stevie was also active in the church choir from an early age and could sing beautifully.
The story goes that when the 11 year old Stevie was playing for some of his friends,  Ronnie White of the Motown band 'the Miracles' was in the room and heard him play. He decided to take him along with his mother along to meet the owner of Tamla Motown Berry Gordy Jr. He auditioned for Berry Gordy Jr. who didn't hesitate to sign the young musician to a record deal. In 1962, Little Stevie Wonder, as he was called , working with a Motown songwriter, released his debut album, Little Stevie Wonder the 12 Year Old Genius. The record was an immediate hit. What I find hard to get my head around is that Stevie Wonder was only 12 years old. He was hard working and committed to improving himself and never rested on his laurels. It was an unbelievable and thoroughly amazing achievement.
Stevie went on to study classical piano, he was driven and pushed hard to improve his musicianship and songwriting capabilities. In 1964, at the age of 14 years old he wrote the single "Uptight (Everything's Alright)." I remember that song but didn't know Stevie Wonder was only 14 when he wrote and performed it.
I find people with talents like these particularly fascinating because as the mother of three children, I had to persuade, cajole and bribe all of them to practice only one instrument in order for them to obtain a very average grade 2 in music.
The interesting thing about Stevie Wonder though, is that he – like only a handful of other artists – has stayed relevant and at the top of his game all of his working life. Incredible really when you consider how much the world has changed since the 1950s.
Stevie has been married twice; to Motown singer/songwriter and frequent collaborator Syreeta Wright from 1970, until their amicable divorce in 1972; and to fashion designer Kai Millard Morris from 2001- 2009. He has got seven children from his second marriage and from several other relationships. He is currently single.
You will all know the song 'Isn't she lovely', one of Stevie's biggest hits. Being the old romantic that I am, I love the story behind this song. Stevie met Yolanda Simmons when she applied for a job as secretary for his publishing company. Simmons bore Wonder a daughter on February 2, 1975: They called the baby Aisha. Aisha is African for "strength and intelligence". After she was born, Stevie said "she was the one thing that I needed in my life and in my music for a long time. It was with this in mind that he wrote the single "Isn't She Lovely". In the song he pays homage to Yolanda for being the mother of the beautiful baby Aisha. So Romantic. Who wouldn't want a song written about them?
Stevie has recorded more than 30 Top 10 hits, in his lifetime, won nearly two dozen Grammy awards, including one for lifetime achievement, and has been inducted into both the Rock and Roll and Songwriters halls of fame. Though he hasn't had a top ten hit for the last 10 years or so, I would still say that his accomplishments and achievements have been pretty amazing, certainly not bad for a poor black boy, not only born prematurely, but also blind.