Black history month heroes: Usain Bolt
Introduction Text:
Throughout Black History Month, senior programme lead for inclusion, Yvonne Coghill, is honouring black people and their contribution to society with a blogging series.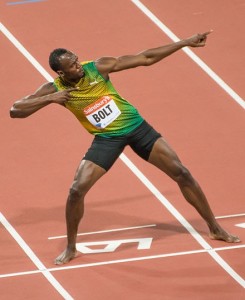 Those of you that know me well know that I live for my visits to the West Indies. I try to go at least twice a year, and to be honest, I am not particularly worried about which West Indian Island it is.
I am fortunate enough to have friends and relatives on many of the islands, not that I spend much time visiting people. My time is spent lazing on sparkling white beaches, rum punch in hand, contemplating my good fortune at being in such a beautiful place.
The thing is – and many British African Caribbean and African people will totally understand what I mean – going back to the West Indies or Africa is like going home. From the moment I step off the plane I am filled with a kind of joy and peace that I never experience travelling around England. Many of you reading this would say that you too would be filled with joy at having two weeks in the West Indies and I get that, but this is different, everyone looks like me (to a degree) and I am totally accepted as just another black woman. It is how it must feel to be a white person living in Europe.
I digress, the West Indies are very beautiful but also some of the islands are very poor, people have to work really hard to make a living, really hard. There is no social security or NHS. Jamaica has a sizeable number of people struggling to make ends meet, which is why it fascinates me that Jamaica produces the amazing sprinters that it does.
I have been to Jamaica a few times and absolutely love it. I love the people, the vibe, the food, the rum and the place. It really is a wonderful place, but for some it is incredibly difficult to make a living. My friends and I usually stay in Ocho Rios and to get there you have to drive through a parish called Trelawny. Trelawny is where the massive cruise ships berth in Falmouth, it's also where Usain Bolt comes from. What is even more fascinating is the fact that there are no huge stadiums, statues or any obvious signs that the fastest man on the planet hails from this place. The one thing that is obvious is that Jamaica and Jamaicans are proud people and quite rightly proud of their fabulous world class sprinter. I am not Jamaican, but I claim him as my own as a fellow West Indian.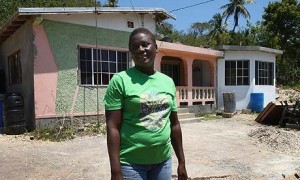 Usain St. Leo Bolt, Born: August 21, 1986 in a place called Sherwood Content, Trelawny Parish, Jamaica is widely regarded as the fastest person ever. He is the first man to hold both the 100 metres and 200 metres world records since fully automatic time measurements became mandatory in 1977. He is 6ft 4 inches tall and weighs 14stone 8lb.   Usain is his mother Jennifer's ( picture) only child but has half siblings on his father Wellesleys side. He grew up in a close knit family and village and his family, like many others in small villages in the countryside in Jamaica, worked hard for a living but poured everything they could into their children to ensure they got the very best out of life. Usain, attended the William Knibb Memorial High School in Trelawny.
So how does it work that someone that has come from a background that is far from privileged become as uniquely special as Usain. The answer lies in the positive environment he was brought up in as well as a school system that supports athletics. Athletics in Jamaica is like football is viewed here. Like countries that have youth programs to develop quality footballers, so does Jamaica with athletics. In addition to this, the children like to run and school meets are big and exciting events.  Remember, the weather there is fabulous and the children still play outside, they are not closeted indoors playing the latest computer game!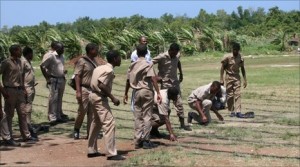 You would have to visit Jamaica and attend a school meet to get a feel for the competitive atmosphere between schools and individuals. Usain and his phenomenal achievements are a product of this system. This amazing black man has won so many races and accolades and awards are heaped upon him, yet what I admire most about him, is how grounded he remains, how he has used some of his wealth to rebuild the community clinic and to fix the road to his village. The roads in the interior of Jamaica have to be experienced to be believed. I admire how much he loves his family and keeps hold of who he is; a proud, Jamaican man, still loving his reggae, dancehall music and Jamaican food.
Usain bolt is a hero to many people – worldwide – but to Jamaican's and many West Indians, he's more than that, he is a symbol of hope, a real life living motivator. Many children across the island look at Usain and say to themselves, if he can do it, then so can I.