"Being open and honest is what we owe to our patients"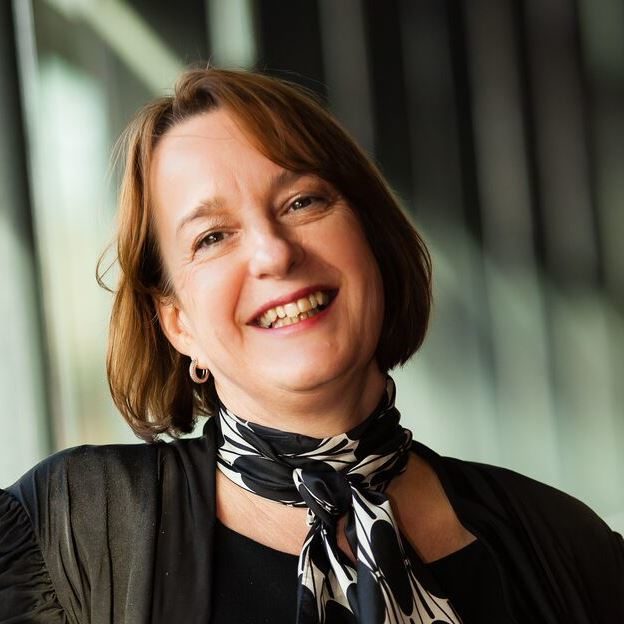 The narrative around care is a constant thread when it comes to nursing, but it's candour that has been one of the most pivotal aspects of Clare Price-Dowd's career. In her latest blog, Clare discusses the importance of honesty and openness in patient care.
To me, candour means frankness, truth and being open and honest as a person and as a nurse. It's something that I've personally always valued and ensured I've embodied. A lot of this is borne out of an experience I had in 1983 when I first started my nurse training. In my first year, I was on the receiving end of an untruth by another nurse. An incident – a drug error – happened on the ward and I was blamed, even though I had nothing to do with that particular administration. I didn't have one stripe on my hat at this point – let alone the autonomy to be administering medicines. Yet the circumstances and the culture of that ward were such that a registered nurse felt she couldn't openly admit to her mistake and the first-year student who was going to be gone in a short period of time could be the scapegoat.
Being on the receiving end of that was deeply upsetting and hurtful and could have ended my nursing career. If it wasn't for the wisdom, knowledge and compassion of the senior nurse at that time I seriously don't think I'd still be nursing. There was a point in the investigation where absolutely everybody believed the person who wasn't being truthful and absolutely nobody believed the person who was. It was escalated to the unit manager, my tutor didn't believe me and I didn't know what to do. The mood was "just admit it – everybody knows you did it". But do you know what? I'm a very truthful person and wasn't going to admit something I hadn't done. Nor was I going to let another nurse get away with lying in that way.
I was asked to go to the nurse manager's office. Her wisdom, ability to deal with the situation and get to the truth has stuck with me to this day. She basically sat me down and asked me to relay the story. She told me she was going to ask me just once for the truth, and that this was my one and only chance to confess if I'd made the error. She said that if I had made the mistake and didn't take this opportunity to be honest, I'd be out the door.
The nurse manager told me she believed me. She then took me to the canteen for a cream cake and a cup of tea, which felt very strange but very lovely. She told me to leave it with her. I didn't hear anything for a while, then about a week later the registered nurse on the ward was suddenly not on that ward anymore, nor was she given the acting sister post she was craving at the time. The nurse manager had absolutely believed me and had confronted various people about their inability to believe a student over a staff nurse. At that point the truth had come out and everything was dealt with.
That nurse manager is now one of our most eminent nurses, Dame Elizabeth Fradd. I'm forever grateful and indebted to her for the way that she handled a situation that could have ended my nursing career before it had even started.
To me there is something really strong about being honest and truthful, even when you've mucked up. Let's face it – how many of us have forgotten to do something? There are busy wards with multiple patients, all with different needs. You might forget to take that drink back to someone, or forget to ask the doctor if a patient can have an extra paracetamol. We're fallible just like everybody else and we should be open and honest about it. As nurses, we're never doing anybody any favours – including ourselves – when we're not truthful.
Admitting our part in something that has gone wrong is very difficult. We are professionals, but we're also human, and humans make mistakes. In nursing, there are lots of protocols and policies to safeguard against things going wrong and tell us how we should react in certain situations but life – and nursing – is never that black and white. There are situations where as professional nurses we have to use our professional judgement. Getting it wrong could affect patient care. It could be something as simple as forgetting to do a stock order so we run low on something on the ward. But we should be able to own up to things. Patients want you to tell them that everything is alright. "Don't worry, I'm sure the doctor can sort it, I'm sure we can get you this equipment…" But sometimes we know that may not be the case. This is when we should be – and feel able to be – honest and open, then work with the reality so that we can do something about it.
If you look at some of the major causes of complaints in the NHS they aren't always because of catastrophic failures in care; they're because of failures in communication. This is often when people aren't open and honest or don't admit they've made a mistake. Fudging it isn't a good professional strategy – being open and honest is what we owe to our patients. We might not be able to tell them something they want to hear but we can tell them something we can work with.
I spent the immediate time after I qualified as a staff nurse working in a hospice. The sister – who I'll never forget – had a beautiful phrase. When patients came in they'd often say: "you'll be able to save me now won't you nurse?" She would reply "We cannot make you better but believe me, we can make you feel better". I was absolutely privileged to be part of the hospice team. The holistic care they delivered was genuinely able to make people feel better. Along with their families, patients were cared for not just physically but emotionally and spiritually and prepared for a good death in the way that they would want it. There were no false promises, no miracles. But that phrase Is something I've always remembered.
I was – and still am – inspired by nurses like Dame Elizabeth Fradd, someone absolutely determined to have candour, truth and honesty in her nursing workforce. And sister June in the hospice and her ethos of making people feel better without giving them false hope.
Being candid is a universal way of being, regardless of where you nurse. There are people who think a little white lie never hurt anyone but saying something that makes us feel better at the expense of being truthful is absolutely not the way to go.
In my current role I see candour as being honest with the people I lead about how they're doing – how they're performing and how they could be better. I've talked previously about my own line manager and his analogy about the bread – having a white sliced moment when what he needed from me is the artisan loaf. Part of the skill of a leader is the ability to deliver something someone might not want to hear but always ensuring that truth is central to nursing practice. You do no one any favours saying someone's performing well when you know they could do better.
I talked in my second blog about being 'care full'. Candour is about being 'truth full'. 'Fess up' when you do something wrong and take it as a learning experience.
I thank the fabulous nurses I've learnt from who taught me that honesty and truth is the best approach. I've developed a bit of a reputation amongst colleagues for always being the one who says what needs to be said. I hope that's something that we can foster in all nurses.
Clare Price-Dowd is a registered nurse and senior programme lead at the NHS Leadership Academy. To read more blogs from Clare, click here.