Collective and inclusive NHS leadership is the only way forward
Introduction Text:
I recently spent some time with participants on the NHS Leadership Academy's Top Leaders programme and shared with them my thoughts about the culture change challenges they face that demand inclusive, collective leadership.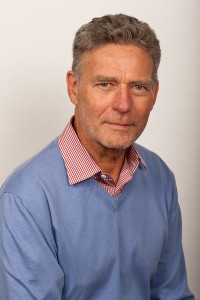 It was really interesting to hear about what they feel are the main challenges in transforming  leadership cultures so that we can ensure the delivery of high quality and compassionate care for all.
The modern NHS requires all staff to adopt leadership roles in their work and take individual and collective responsibility for delivering safe, effective, high-quality and compassionate care for patients and service users. Achieving this requires inclusiveness, fairness, transparency, careful planning, persistent commitment and a constant focus on nurturing leadership and culture in order that NHS organisations meet the needs of local communities. This also involves recognition of the need for organisations that mirror and value the diversity of the communities they serve. It's all about the culture.
And the most important determinant of an organisation's culture is its current and future leadership so the challenge is to achieve the right leadership for the future of health care organisations.  But individual NHS leaders are relatively powerless in the face of the complexity and challenge of creating or shaping culture. There are too many unknowns, forces and counterforces, dynamic contexts and threats all pulling in different directions; there is too much to get done and there are too many competing demands on NHS leaders for them to do it alone, whether they are ward sisters, community mental health team leaders or GP practice managers.
Leadership therefore has to be seen as a collective, inclusive enterprise in the NHS going forward – given the mountainous challenges of integrating care, increasing demand and budget cuts. Our orientation to leadership has to shift – no more heroes and no more focus simply on individuals (King's Fund Leadership Papers). We have to see NHS leadership as a collective process and therefore necessarily inclusive of all with expertise from all backgrounds not just those standing on hierarchical status steps.
Every interaction by every leader at every level shapes the emerging culture of an organisation. To the extent that such actions are inclusive, welcoming, supportive and compassionate to all, this will powerfully shape the culture of care for staff and patients/service users. Where these actions are not inclusive or compassionate, cultures of care will be weakened progressively.
Collective and inclusive leadership means everyone taking responsibility for the inclusivity, civility, culture and success of the organisation as a whole – not just for their own jobs or work area. This contrasts with traditional approaches to leadership, which have focused on developing individual capability while neglecting the need for developing collective capability or embedding the development of leaders within the context of the organisation they are working in. That means everyone taking responsibility for nurturing cultures of inclusion, respect, civility and challenging behaviours that are contrary to those principles.
The King's Fund and their partner, The Center for Creative Leadership, are putting this into practice by working with NHS organisations to design and deliver collective and inclusive leadership strategies that support the organisations in achieving healthy cultures that deliver continually improving, high quality and compassionate care for all.
Making the shift to collective, inclusive leadership in an organisation requires strategic implementation. While the process of developing collective leadership starts at board level, all staff across the organisation will need to be involved in this endeavour with their respective expertise, contributing to the collective leadership process.
Collective and inclusive leadership offers huge opportunities for creating cultures of continually improving, high quality, and compassionate care. But it requires a courage, persistence and professionalism from all leaders (informal and informal) to fully realize its potential.
The complete dedication of the board and leadership team to empower all staff as leaders, and trust in the process of inclusiveness and collaboration in the organisation as the foundation for its leadership culture are keys to success.