"We need to become conscious of bias in order to reduce its impact."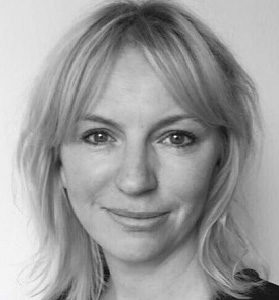 Sally Scales leads the NHS Leadership Academy's Executive Search function and graduated from the Elizabeth Garrett Anderson programme in July 2017. In the first of two blogs, Sally revisits her dissertation, during which she discovered that the barriers to reaching board level for black, Asian and minority ethnic (BAME) nurse leaders are still very much in evidence.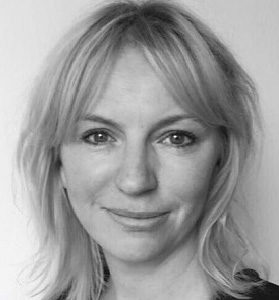 I applied for the Elizabeth Garrett Anderson programme to support my personal development and career progression. I joined the NHS from the private sector so I was also seeking the opportunity to meet others from the NHS and to build a network of likeminded people.
Inclusion and diversity is very much a golden thread of the programme and something I have a personal interest in. The NHS is beautifully diverse yet the world in which I operate (mainly working with boards and those aspiring to board level) is lacking in such richness. I wanted to use the programme to explore the reasons why we see such little diversity at board Level and explore whether my role and the work of the team were adding to the problem.
Throughout my twelve years in Executive Search there has been a clear focus on increasing diversity at board level. After all, research tells us that increased diversity leads to better patient outcomes, and that organisations which best-mirror the communities they serve provide a more positive patient experience. However, current approaches and methods, including leadership development programmes for staff from under-represented groups, clearly haven't worked on a wide enough scale. The Snowy White Peaks report of 2014 – among other data sets – clearly shows this:
"The proportion of London NHS Trust Board Members from a BAME background is 8%, an even lower number than was found in 2008 (9.6%)" which is in a city where "41% of NHS staff, and 45% of the population are from black and minority ethnic backgrounds."
As part of the programme, participants carry out an improvement project and dissertation. For mine, I undertook a study, which aimed to identify:
The barriers that may stop BAME leaders reaching senior levels
The role leadership plays in supporting career progression for BAME staff
to understand the role that recruitment processes play in either promoting or hindering progression to board for BAME nurse leaders
I set out to achieve this by interviewing ten aspiring BAME nurse leaders, then analysing the findings thematically.
I initially found the process uncomfortable; it's a sensitive topic and I was very aware of my lack of diversity. I was self-conscious and because of this, the first two interviews felt quite strained. I took a pause to reflect on why I found this so difficult. Just the act of talking about race and bias made me very conscious of my own whiteness and the privilege this offered, and for some reason this made me feel defensive. However, I reflected on my role as a researcher, and my own experiences of bias as a woman from a working-class background trying to influence predominantly male, middle class clients. I also reflected on my motivations for conducting the research and my genuine desire to make a change. This allowed me to be more confident and relaxed in the remaining interviews, which in turn allowed me to have a better connection with the nurse leaders. I don't think I totally overcame my initial feeling of discomfort but by being aware of it and understanding why I was feeling that way I was able to manage it much better.
Findings
My analysis highlighted some of the barriers BAME colleagues faced when aspiring to senior positions. It also showed that people who had had a negative impact on the careers of BAME nurse leaders all displayed behaviours and values that would naturally be interpreted as poor leadership:
Bias: Our background, personal experience, societal stereotypes and cultural context can have an impact on our decisions and actions without us realising. Bias is a common barrier to reaching board level, both conscious and unconscious, although there is a reluctance to name racism or overt bias as a barrier.
Ways to overcome it: We need to become conscious of bias – both conscious and unconscious – in order to reduce its impact. This is particularly important in recruitment decisions where being mindful of subtle bias will help us – as interviewers – avoid decisions which exclude individuals. We can't encourage a shift in others if we're not aware of how our own leadership influences others. We also need to encourage our teams to do the same.
In-group favouritism: Social networks strongly affect board composition – 30 to 60% of jobs are found through relatives and friends. While there are clear benefits of the use of networks within selection, discrimination is often about the favouring of in-group members rather than hostility towards different groups. This is often unconscious and may well contribute to the shortage of diversity at board level.
Ways to overcome it: Exploring this barrier in particular has been an important part of my journey on the programme and one that is difficult to overcome. There's currently immense pressure to succeed in the NHS, so hiring decisions are becoming overly risk-averse which exuberates this issue. As a hiring manager you may be more likely to hire someone you know to be a good performer over someone who isn't known to you, but this leads to an unwillingness to consider difference, limiting the talent pools for senior roles. By opening ourselves up to applicants not known to us with different experiences and backgrounds, we're more likely to create the diversity of thinking that will lead to better outcomes.
Low self-esteem: For many BAME colleagues, there's a self-imposed barrier of confidence or an inferiority complex.
Ways to overcome it: BAME staff may avoid putting themselves forward for progression – it's the role of the leader to ensure that they feel empowered to pursue opportunities and that they aren't overlooked when they do. Exposing talent from under-represented groups to new and different experiences may help to raise aspiration and confidence, and more diversity we have at senior levels allows staff from different areas to see role models like themselves. Holding regular and high quality talent and career discussions with staff – not just appraisals – is also key to unlocking potential and ensuring everyone is supported to progress.
Other things we can do to be more inclusive leaders
The recommendations of this leadership case study are based on feedback from the nurse leaders about the colleagues they felt had supported them.
Start with yourself: Become aware of bias – both your own and others', and conscious and unconscious – in order to reduce its impact. This is particularly important in recruitment decisions – being mindful of subtle bias will help the interviewer see their potential blindspots and avoid decisions that may exclude individuals.
Understand difference, and celebrate it.: This includes role-modelling inclusive behaviours such as being comfortable with diversity by creating dialogue about difference. Seek to understand the experiences of others and ask how you can support by removing barriers and supporting progression. Be courageous and understand that difference can lead to conflict, but seeking to understand others will lead to innovation and improvements.
Support leaders who are new in post: BAME board directors need every chance to be successful once appointed. Consider yourself and your board – do you have the inclusive culture required to allow difference to be heard and celebrated?
Look at your own role in creating opportunity: Findings show that experience and exposure to board level are important to develop aspiration among BAME leaders. Consider how you can create this for BAME staff rather than relying on development programmes or qualifications alone.
The NHS Leadership Academy is happy to share its approach to inclusion for organisations who want to adopt best practice. For more information, contact Jane Hundley.
We offer a range of programmes, tools and resources for people at every stage of their leadership journey, including:
The Ready Now programmewhich supports senior BAME colleagues at band 8A and above to develop further, by helping them aim for a role on the board, while the Stepping Up programme is for aspiring BAME leaders working between bands 5-7 who want to progress their career
Elizabeth Garrett Anderson programme – This programme is for mid to senior-level leaders who are aspiring to take on a more senior role while at the same time, looking to have a wider impact by leading a culture of compassion. From the last three intakes, almost 50% of participants reported that they'd been promoted during the programme, with over 90% attributing this to their learning.