Introduction Text:
It's a strange day when old lessons and your own words return to haunt you isn't it?  This last week, I've had to take a sizable dose of my own leadership development medicine.  It was an uncomfortable experience – but a good one that reminded me of the value placed on authenticity and transparency – and on living up to the themes and values I purport in my development practice.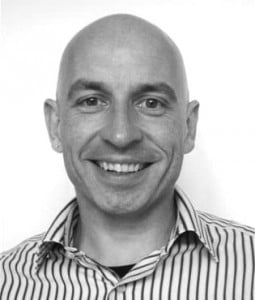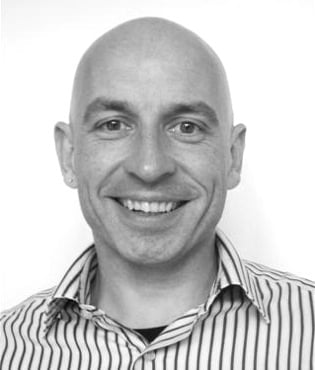 The case in point settled on me as we decided the names of the NHS Leadership Academy's core professional leadership programmes.  We engaged a whole range of people from the world of health and development and the clear consensus emerged that we should name our programmes after inspiring leaders who have made a significant difference to health and patient care. Named in honour of Nye Bevan – the founder of the NHS, Mary Seacole – a pioneering black nurse from the 1800s, Elizabeth Garrett Anderson – the first-ever fully-qualified female doctor, and Edward Jenner – an innovator in the field of immunology, the programmes will be key to changing the leadership culture in the NHS over the coming years, so will be at the heart of everything the Academy delivers.
The programmes we are building, I've always believed, will be some of the highest quality learning experiences I've been involved with in over 15 years as a developer.  Still I thought, 'How can I stand on a national stage with the temerity to say I'm directing these illustriously named programmes? Who am I to borrow the reflected glory of amazing leaders that I studied when I was at school?'
I was then reminded – by an ex-Fellowship participant and friend – of the end-of-programme message that I'd given as my final message to her group.  It's about stepping up and fulfilling our potential rather than shrinking through fear of failing or my deeper fear of appearing arrogant.  The lesson references Nelson Mandela who quoted Marianne Williamson's A Return To Love on his release from Robben Island:
'Our deepest fear is not that we are inadequate.  Our deepest fear is that we are powerful beyond measure.  It is our light, not our darkness that most frightens us.  We ask ourselves – who am I to be brilliant, gorgeous, talented and fabulous?  Actually, who are you not to be?  Your playing small does not serve the world.  There is nothing enlightened about shrinking so that other people won't feel insecure around you.  We are all meant to shine, as children do.  We were born to make manifest the glory that is within us.  It's not just in some of us; it's in everyone.  And as we let our own light shine, we unconsciously give other people permission to do the same.  As we are liberated from our own fear, our presence automatically liberates others.'
Not only was the challenge coming back to me well-targeted and well-timed, I couldn't help but notice the irony: I've been borrowing famous leaders' names for years – including possibly the greatest of them all in Mandela!  More than that though, my encouraging and challenging friend and Fellow was right to remind me of my own words – and in so doing she pulled me back on to the track of congruence.
So, I'm being honest with myself, with my colleagues, and with the thousands of emergent to executive leaders in health that will attend these 4 programmes.  At the Academy we are in the process of launching the largest and most comprehensive approach to leadership development in the world.  Next month (May 2013), applications open for the programmes which kick-off in September.  Delivered in partnership with the NHS, and an inspiring cast of nationally and internally renowned academics, business schools and high performing organisations, this new suite of programmes will make sure the NHS has the calibre and character of leadership that it deserves, meeting the needs of patients, carers and communities of the future.
I'm not saying it's going to be easy.  I am saying though that I'm going to give it everything I've got – to be liberated from my own fear and bring whatever talent I have to this endeavour in the hope that doing so will encourage others to do the same.
Full details on the programmes and how you can apply are available from the NHS Leadership Academy website from 1 May. You can also follow @NHSLeadership on Twitter and share your comments with us using #JennerProg, #SeacoleProg, #AndersonProg and #BevanProg