I've been reading the news over the last few months which is littered with stories of the NHS like 'preparing for the worst winter on record', news around the junior doctor strikes and the funding deal struck by Simon Stevens.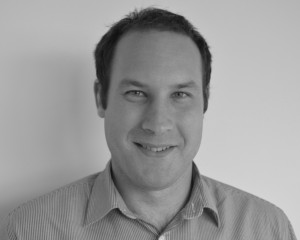 The message remains the same, though we need to continue to 'do more with less', a familiar narrative within healthcare and quite often the familiarity of something becomes a problem. If you step back and think about things – humans are creatures of habit. We learn to do things one way and often keep doing it the same way, slowly adapting over time, but often not with fundamental changes.
We know the problems faced within the NHS and healthcare in the UK. Slowly things are improving as we continue 'to do more with less', but the focus has always been on doing more, so where is the incentive?
I was recently involved in the planning of the NHS Leadership Academy's first annual lessons in leadership conference. There were speakers from all over the world and some of our NHS Exec Fast Track alumni also spoke at the event. These sessions focussed on fundamental changes within the healthcare system whilst others spoke about the softer more personal changes. The interesting thing is that majority of the problems were not unique to the UK and have been addressed globally. Look at the use of Physicians Associates in the US (we employ less than 200 in the UK), the community based approach of Buurtzorg in the Netherlands to take ownership of care back into the community and the problems in India with regards to access to care leading to a fundamental change in service provision.
When you take your head and look above the parapet, explore how other systems operate and the learning that can be brought back to our own work setting, then that is where we can truly generate and develop services.
The lessons I took away from the leadership conference is to invest more in myself, look around more and to invest in learning about other healthcare systems and become richer in my approach to service improvement. I remember receiving advice early in my NHS career of learning of what a good leader looks like and understanding what I should and shouldn't take on board – 'pick off the good bits of those that you observe and learn from the bad bits'. That very same advice should be used in development of services and where you look for that will dictate what you learn.