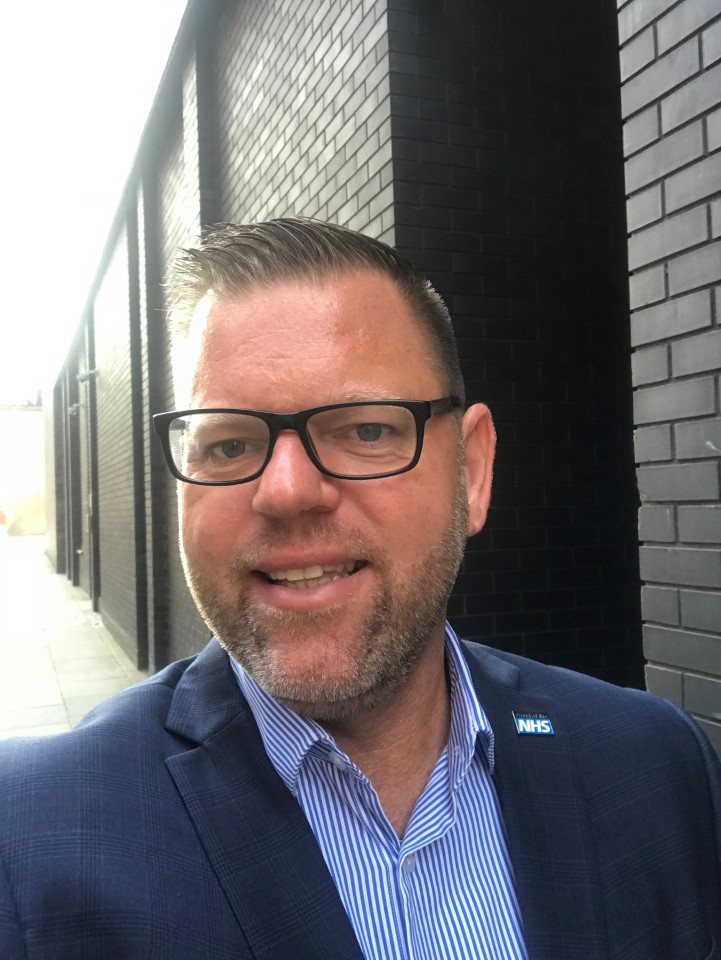 To mark this year's Deaf Awareness Week (6 – 12 May 2019), Karl Roberts, senior programme lead for patient and staff experience at the NHS Leadership Academy, shares his personal journey of being a hearing child of deaf parents and how his first language – British Sign Language – has contributed to the person he is today.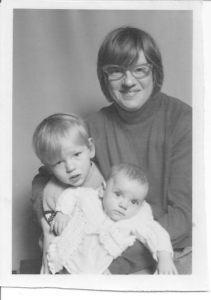 Hearing children of deaf parents face unique challenges; integrating with hearing communities and accessing services was a bigger challenge back in the nineties despite legislation at the time such as the Community Care Act 1990 and the Disability Discrimination Act 1995. Today these acts have been superseded by the Health and Social Care Act and Equalities Act.
I was born in the 70s. As I write this blog I smile as I recall the number of times that my sister and I took advantage of our parents being profoundly deaf, our naughty behaviours probably exhibited due to the realities of our home and community life and our parents not being able to hear.
My father Robert was profoundly deaf and had no hearing or speech, he was known in the deaf community as 'boss man' because he was a strong man and had presence everywhere he went. My beautiful mum Mary is proudly deaf with speech and to this day is a sensitive, vulnerable, generous and kind lady who wears her heart on her sleeve.
Life was very different when my sister Joanne and I were children, our parents would seek the regular support of the local almoner and then welfare officers to help our family deal with social and housing issues, accessing goods and services and the discrimination our parents faced within the community we lived in. All of this created fear, isolation, loneliness, frustration and upset for my parents, sister and me. My nan Winnie was a great support to us, she was a lady who showed me how to care and taught me to do the 'right thing every time' for the greater good of others. My nan was an amazing strong woman who was a strong advocate for my parents until she died in 1985. I then had no choice but to take on a more prominent role in my parents' life and became the main carer, communicator/interpreter and advocate. I would often be seen in health, social care and legal establishments providing communication support and advocacy services for my parents. Life was tough and it was upsetting for my sister and I; we used to get bullied and we would hear hearing children and adults mocking how my parents and I communicated through sign language and the unintelligible voice that my mum had. Social services played a greater role in supporting deaf people back in the 70s, 80s and 90s and would do all they could to work with and keep families together and to help deaf people access services. Life today is so much better due to legislation and advanced technology. Deaf people have more independence and better access to goods and services such as qualified and registered sign language interpreters, education and technology.
As part of my early career in the 90s I had the privilege of professionally working with three inspirational leaders; Dr Sharon Ridgeway, Dr Brendan Monteiro and Dr Paul Davidson. These three people were pioneering professionals who lead and provided mental health services on a regional and national basis; their interventions and bravery brought about a social movement in improving mental health services for deaf people. Their inspiring work brought about new learning and understanding around mental health and deafness – it helped me address my fear and gave me the ability to be an advocate for deaf people who experienced mental health problems. This also gave me the courage to challenge people's conscious and unconscious bias.
Today, due to legislation and technology, the roles and responsibilities of the hearing child of deaf adults are very different than the role I played with – and for – my parents and the agencies.
My father is no longer with us, he was a strong man who had a great sense of fun and communicated what he saw. If he didn't like it, he would express this to you.
My beautiful and funny mother has a better life than she had as a young mum of two hearing children. She experiences better access to services, and due to advancements in digital hearing aids, her speech and language continues to develop.
I now look back and think how much I learnt at such a young age, which has enabled me to be who I am today at home and work. Without knowing it at the time, my values then and today remain the same as those of the 6 Cs: Care, Compassion, Courage, Communication, Commitment and Competence.
If you'd like to get in touch with Karl to hear more about his experiences and how you can share your own,

please contact us here

.