Why the NHS needs diversity advisors
Introduction Text:
Last week a colleague handed me a piece of paper to look at. After scanning it briefly for a few seconds I realised it was an article from a group called 'The TaxPayers Alliance.'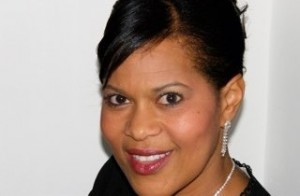 To be honest I'd never heard of them, but after doing a search, found out they are a watch dog group who comment on how tax payers money is being spent. Sound good so far? The article was entitled, "NHS wastes £46million on spin doctors, diversity advisors and a third sector environmental lead".
The opening paragraph read, "We can reveal that the NHS wasted over £46 million last year on 1,129 unnecessary jobs" The words that held my attention were diversity advisors and unnecessary.
The article went on to say that following an FOI request they found that there were 165 diversity advisors in the NHS being paid a total of £6.8 million. Just so you know, that averages out at an entirely reasonable £41,212 per person, not exactly a king's ransom, but it wasn't so much the money that irritated me, it was more the assumption that jobs in diversity were unnecessary, and more to the point – who had made that judgement and on what grounds? Maybe my agitation had something to do with the fact that my role as inclusion lead would have been included in the statistic, and in my 37 years in the NHS I have never been in a role where I feel I am needed more!
We are living in an increasingly diverse society, more people from different ethnic backgrounds, people that are 'out' from LGBTQ backgrounds, growing numbers of people living with chronic diseases, an aging population with people living longer with various and often multiple disabilities, diversity in all its forms is around us in our work and private lives and to be clear these people pay taxes too. On the whole, diversity is welcome and seen as a good thing enhancing our lives, our communities and our world. Occasionally however you hear the naysayers vocalising their mantra about 'too much difference.'
Roles in diversity within the NHS are usually about ensuring the NHS is compliant with the Equality Act legislation, the law. It might have passed the notice of the Tax Payers Alliance folk but the NHS as a public body has a legal responsibility to promote equality and diversity.  On 5 April 2011, the public sector equality duty (PSED) came into force. The equality duty was created under the Equality Act 2010.
The equality duty consists of a general equality duty, with three main aims:
Eliminate unlawful discrimination – harassment, bullying and other inappropriate conduct
Advance equality of opportunity – for people with protected and non-protected characteristics
Foster good relations – between people that share a protected characteristic and people that don't
The equality duty covers the following protected characteristics: age, disability, sex, gender reassignment, pregnancy and maternity, race, religion or belief and sexual orientation. It also covers marriage or civil partnerships.
The reason for the Equality Act is simple, we do not live in a society where diversity is always accepted let alone valued, and the 165 diversity advisors highlighted in the article are tasked with ensuring their organisations are compliant with the legislation as well as working to foster good relations amongst the increasing number of diverse groups of patients and staff that work in and are treated by the NHS.
I believe diversity leads, equality advisors, inclusion leads; call them what you like, do a sterling job in often trying, difficult and complex circumstances.
Unnecessary? I don't think so.