"Graduating from the EGA and gaining the Masters in Healthcare Leadership was one of my proudest moments"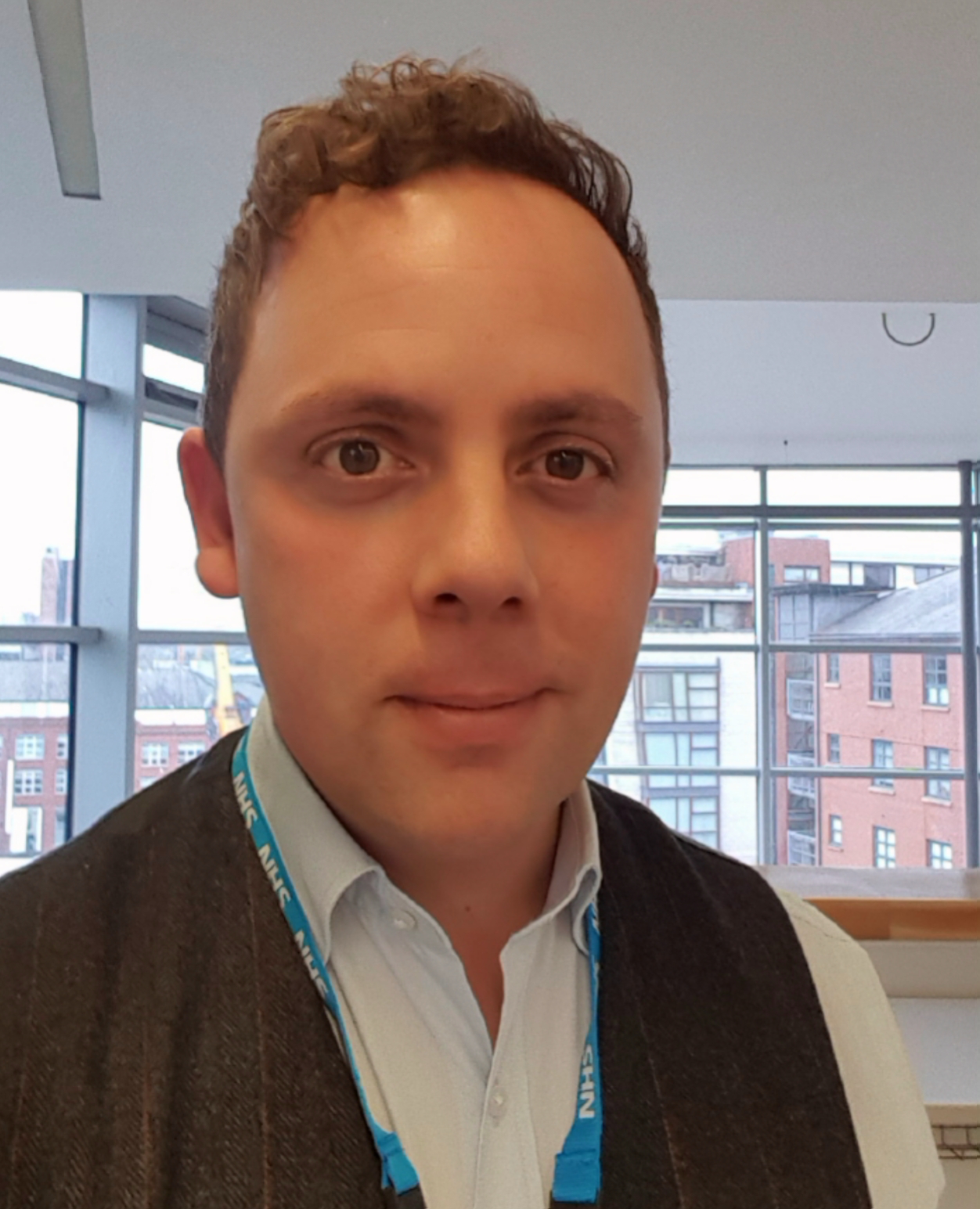 To mark the latest graduation of Elizabeth Garrett Anderson (EGA) programme students, Chris Horner, recent EGA graduate and assistant director of communications and engagement at the NHS Transformation Unit/strategic communications consultant at Bridgewater Community Healthcare NHS Foundation Trust, talks about the benefits of the programme, which led to his research into Twitter and engagement in the NHS being published.
I'd worked at a senior level in the NHS for around 15 years before starting the Elizabeth Garrett Anderson programme (EGA). It's easy to lose sight of why the things that you do day-to-day in non-patient facing roles in the NHS are important. You don't often get the time to reflect, research and think about how and why you do what you do.
One of the key elements of EGA is about the impact of engagement and values in leadership. In a communications role I of course knew engagement was important but the programme raised my awareness of the proven correlation between good engagement, better performance and better patient care in organisations – even to the extent of reduced mortality rates (it's worth reading Professor Michael West's research as well as the recent CQC findings in this area).
I always recall trying to explain my job to my 99 year-old grandmother (usually several times in the same conversation). Rather than a convoluted answer about dealing with newspapers, websites and talking to people so they know what the hospital is doing, being able to say that the work I do directly improves the care the NHS provides was empowering. Gaining that focus – along with the other tools that you get from the programme – in turn focuses your day-to-day work and those in your team and around you.
Twitter, leadership and engagement in the NHS
I was an early adopter and advocate for the use of social media in the NHS. There's lots of great guidance out there from NHS Employers and others about using Twitter as a leader and for staff engagement, but not so much evidence of the actual impact. I'd worked in organisations where I felt Twitter use was tokenistic (just because the chief exec was a fan, people felt they should be on it to be seen) and I wanted to develop some evidence of the impact it could have so that people used it because they genuinely believed in it.
Working with a community trust, where geography and diversity of services makes engagement by leaders difficult, presented an ideal opportunity to encourage its use. My EGA service improvement project and dissertation focused on the impact it had on the "middle-management" community in the trust – often the conduit for change and the place where barriers to good engagement can be made or broken.
The findings – a mix of research and interviews – were recently published in the Journal of Internal Communications and were quite clear. Twitter users:
Were more engaged with their executives, colleagues and the organisation than non-users
Could directly link their use of the platform to those improved levels of engagement
Evidenced that their use of Twitter had led to examples of real improvements in patient care (many of those improvements were embryonic but the research demonstrated that the networking and leadership benefits of using Twitter are making a real difference to service users)
There were also some caveats of course. Linking to the EGA focus on leaders living their values, there was a feeling among participants that many executives were tweeting 'safely'. Staff wanted to learn more about them as people, and what they stood for. If leaders want to address this need, they need to use Twitter in a way that reflects their own personal vision and values. One clinical colleague said: "What I would like is to see what makes them tick as they get more confident and tell us what they agree with, what they don't and what they'd like to see; their awareness and insights".
While I concluded that Twitter has a key role to play in supporting better engagement, it is one of many tactics. Face to face communication was still the highest scoring method of engagement in the organisation – although Twitter was a very close second. There are also still some perception issues with whether Twitter is a valuable use of time. Executive teams, as well as communications teams, have a key role to encourage that, formally granting permission to use it in the workplace so it becomes the norm and they feel confident talking about the positive impacts it can have on patient care.
After the programme
Graduating from the EGA and gaining the Masters in Healthcare Leadership this year was one of my proudest moments; but being able to publish my research in the Journal of Internal Communications and share that knowledge across the service is something that I've taken even greater pride in. It certainly wouldn't have been something I'd have done without the EGA and before you ask, yes, I have used Twitter to help spread the findings.