"I now feel empowered and excited about the direction my career is heading"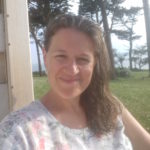 Ruth Wood is a Team Manager at the Somerset Partnership NHS Foundation Trust. Ruth completed the Mary Seacole programme – aimed at first time leaders in healthcare – in December 2016.
I took part in the Mary Seacole programme in 2016 having previously completed the Edward Jenner online programme towards the end of my second maternity leave. I found the programme really helpful with my return to work and also in challenging myself to change my mindset in light of limited career opportunities. I wanted to further develop these skills as I recognised the importance of working on my own behaviour in order to enable change.
I have recently been successful in gaining my first management post and can honestly say that the knowledge, ideas and skills I learnt from the Mary Seacole programme were instrumental in my success at interview stage. The programme enabled me to gain some clarity about the direction in which I wanted to take my career. It has also provided me with a wealth of tools and ideas to try out in my everyday practice.
During the course, I felt supported to take time out to think about my practice and my own learning and development and to reflect on how to change things and create my own opportunities. This has increased my confidence in trying out new ways of dealing with difficult conversations and becoming more involved in service development projects.
The organisation of the course really suited me and I enjoyed the personal study requirements, and am currently looking into further post graduate study. I feel that the course has really re-ignited my passion for learning, studying and developing my knowledge base.  So much so that I have just got an interview for a place on a leadership and management diploma course.
I now feel empowered and excited about the direction my career is heading and would highly recommend applying for the Mary Seacole programme. Be prepared to be challenged!