Empowering and enabling cultures
Introduction Text:
This is probably the most important thing I've ever written, I want to get it right and I want to be as accurate, honest and factual as I can be. I'm going to write about people, about human nature and about the consequence of behaviours, good or bad on patients.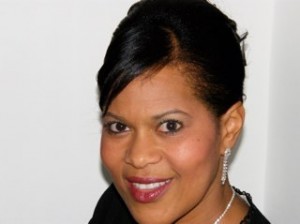 Last week, I was fortunate enough to attend the launch event for the Professor Don Berwick paper, a promise to learn – a commitment to act.  If you haven't read it yet, I strongly recommend that you do. It is an easy, not to mention essential read. The paper highlights the importance of organisations operating in a culture of openness and honesty, that leaders should foster and develop learning, no-blame organisations and that staff and staffing levels should be considered a priority. All relatively straight forward you'd think and on a cerebral level I don't think the paper tells us anything we don't already know. I would argue that most people working in the NHS would want to work in empowering and enabling cultures – and many of us do, at least that's what I thought until I read the report published by the CQC recently.
You have to commend David Behan, CEO CQC for a) commissioning the report in the first place and b) being brave enough to publish it. The report highlights a culture of fear, bullying and harassment, an atmosphere where people are afraid to speak up and where support, kindness and thoughtfulness are thin on the ground. I hear many of you saying 'well that's probably a one off', well it doesn't explain the content of the RCM report Midwives and disciplinary hearings-London or Bradford University reports on a similar theme.

Several of these reports have a common and obvious theme running through them. They highlight the negative power of a bullying environment and the outcomes for some people. What the CQC report alludes to, and the other reports more explicitly highlight, is that black and minority ethnic staff in the NHS are more likely to be bullied and harassed. Though we might not like to acknowledge this, the facts are that this is the case; these reports confirm what many of us have long suspected.
The issue with reports is that they are read in the comfort of our own homes, or on the run between meetings and, hopefully and more importantly, we are not the individual being bullied or work in a culture of blame and suspicion. We think about the content of the reports for a minute and put them down and get on with our lives. When the bullying or harassment is closer to home, when you witness the damage and devastation it causes you realise how awful it must be to be for the victim. This week, I witnessed the fall out of what can only be described as bullying behaviours and was pulled up short by the strength of the emotions it evoked in me; shock, sadness, rage, annoyance and embarrassment.
Bullying comes in many forms, there is direct in your face bullying, there is the undermining and insidious bully, for me this is the worst kind. Then there is the 'I'm simply going to ignore you and exclude you' kind of bully. All of these behaviours are ones you would hope never to witness or to be on the receiving end of, but I would argue that thousands of people in the NHS are subjected to bullying and harassment of one kind or another for a lot of their time in the workplace. An example of what I would term as mass bullying is highlighted in the Roger Kline report entitled, 'Discrimination by Appointment' . This report highlights how a whole group of people in the NHS receive less preferential treatment to others as a consequence of being different.  Being the victim of bullying saps your energy and your confidence, it reduces your motivation, it makes you angry, you question yourself and your abilities and it can in extreme circumstances make you ill. Now here's the thing, how can we expect staff who feel they are being bullied or harassed on an individual level or collectively to give their best to patients? And if we know that potentially thousands of staff are working in these environments, is it any surprise that we get situations like those highlighted at Mid Staffs, Winterbourne, Morecombe Bay and other organisations where care has been highlighted as poor?
Professor Mike West in his report 'NHS Staff Management and Health Service Quality' talks about engagement of staff and the spiral of positivity in organisations were the engagement of staff is high. He goes on further and talks about the correlation between the happiness of BME staff in an organisation and positivity. The paragraph reads:
"There is a spiral of positivity in the best performing NHS trusts. The extent to which staff are committed to their organisations and to which they recommend their trust as a place to receive treatment and to work is strongly related to patient outcomes and patient satisfaction. Climates of trust and respect characterise these top performing trusts.
This is best evidenced by the link between ethnic discrimination against staff and patient satisfaction. The greater the proportion of staff from a black or minority ethnic (BME) background who report experiencing discrimination at work in the previous 12 months, the lower the levels of patient satisfaction. Where there is less discrimination, patients are more likely to say that when they had important questions to ask a nurse, they got answers they could understand and that they had confidence and trust in the nurses. Where there was discrimination against staff, patients felt that doctors and nurses talked in front of them as if they weren't there; that they were not as involved as they wanted to be in decisions about their care and treatment; and that they could not find someone on the hospital staff to talk to about their worries and fears. Most importantly, they did not feel they were treated with respect and dignity while in hospital. The experience of BME staff is a very good barometer of the climate of respect and care for all within NHS trusts."
What I am trying to say is that we have overwhelming evidence that treating our staff – all staff – with dignity and respect produces positive outcomes for patients. As leaders we have a responsibility to stop bullying behaviour when we see it or when we ourselves are the bullies – or at least call it out and name it for what it is. We must support and help our colleagues that feel ostracised, harassed or bullied and include them in our world. We have a responsibility to help foster the kind of cultures that Don Berwick highlights in his report, learning, blame free environments, where the safety and care of patients is the most important aspect of our work.
As human beings we are all different, we all have something to offer and something to bring to healthcare. Each of us should be valued for who we are. In my last blog on my day out at the Pride event in Leeds, someone wrote to ask me if I would include them even if they themselves weren't inclusive – in other words if I didn't agree with their views. I think it is exactly when people are very different from us, look different, think differently and behave differently that we must try even harder to be inclusive and try our best to engage them. Not to make ourselves feel better, though there is evidence that being good to people makes you feel better for longer than buying a new pair of shoes!  But because ultimately it means that our patients will get a better service, in a safer, more compassionate environment.