Being confident and competent is what makes the difference at the frontline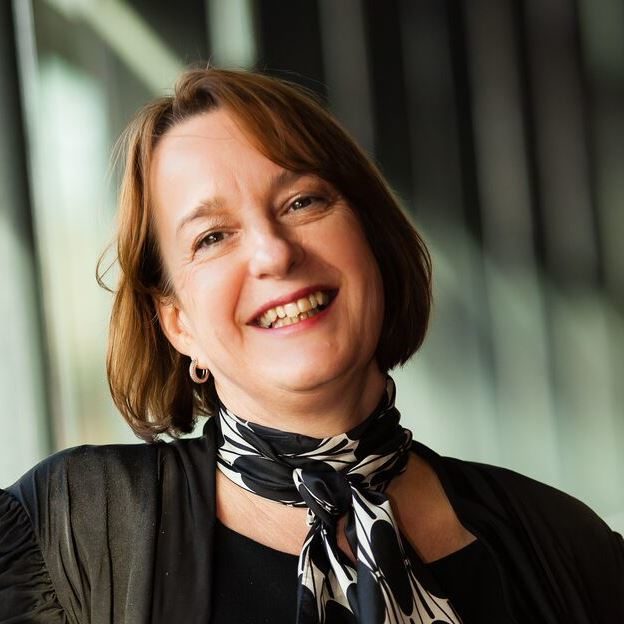 There's no doubt about it, when someone is ill they look up to people who are competent with the right knowledge and skills to help them feel better. Ultimately, a competent nurse has a huge part to play to ensure people are cared for well. In her second blog of a series on the 6Cs of nursing, Clare Price-Dowd discusses the importance of having competent nurses on the frontline.
Think about it; in all areas of our life when we need something, we look to those who we feel are best able to meet our needs. Whether it's a simple thing like getting a haircut or the complexity of buying a house, we look to professionals for their expertise and competence. So when we seek healthcare, our patients need to be confident that everyone caring for them is skilled and competent too.
Nursing is an art and a science. The 'science' bit underpins everything we do, from being able to carry out complex clinical care knowing it is evidence-based, through to understanding behaviour exhibited by our patients and their carers in times of need. But that is only part of the picture. True competence is about being able to take that next step – knowing what is needed for each patient as individuals, not one size fits all – and knowing when care is in our scope and when it is not. Competence is about being conscious of your abilities, knowing that however senior, there are things you can do and still new things to learn in the rapidly changing world that we practice in.
If there was a 7th C, it would be curiosity. It's important to look ahead and discover new things to improve what you're doing. As a health professional striving to deliver high quality patient care, every day is a school day. Nurses have to be attuned to learning situations and opportunities to become more efficient, effective and evidence-based. It might be that you read an article about doing something differently and trying a new technique out. It doesn't have to be clinical; not all nurses work in clinical areas (I certainly don't). But I'm always looking – when I've got time – for something that will make my personal practice in leadership and education better, to increase my competence in my specialist field.
Competence is really the very essence of being a nurse. It's about being professional; having the right skills, behaviours and attitudes to perform well. It also gives our patients and carers the confidence that you are at all times supporting them and their healthcare choices. A very inspirational leader and manager once likened my levels of competence to three types of bread. There were what he called my 'white sliced days' when all you can be is the supermarket's value version which just does the job. You know, those hugely busy days when you never stop – performance is good, safe and meets basic needs but no more. There are other days when you're like the higher quality brand. You can go a bit further, you have that extra bit of time to add value and demonstrate advanced practice, and then there were what he called my 'artisan loaf days', which use ingredients that have been lovingly grown in organic soil. This is a great analogy for expertise – those days when you get to use all the skills you have developed and make a real difference, and the work you produce is the best you can give. All of them are different versions of the same you, and you can be any of one them at different times. The key is striving to be the latter – knowing when the 'white sliced' performance is all that is needed, but not having that as your only standard. If and where we can add value, we must always do so, we owe it to ourselves, our profession and most importantly those we care for and about.
While I'm not on the front line, I completely understand the challenges my fellow nurses face; long shifts on consecutive days leave staff exhausted and at that time, you can be content in being the basic version of yourself. But when the time and situation allows, you should have the curiosity to develop your competence further, extending your nursing role to really make a difference.
If you take a closer look at The Nursing Code, you'll see all the areas that make up safe practice. It's the combination of care delivery, advice, sharing your knowledge and reflection. So how exactly do we judge competence? There are lots of ways of doing this; for some it might mean looking at their qualifications – the bits of paper that say they've been successfully registered as a nurse – or that they've undertaken an additional training programme. But being confident in your competence is what makes the difference in the care being delivered at the frontline. For me, competence and confidence are inextricably linked. No one wants to see a nurse giving them an injection with their hands shaking because they don't have the confidence to do it. At the same time, a nurse who becomes overly confident can be a danger to patient care, so finding the right balance between the two is important. As nurses we must support each other and share best practice to help the next generation learn and gain the competence they need to do their job well. We can only do this by practicing each and every one of the 6Cs – together they ensure that the best possible care is being delivered at the frontline.
Competence must be at each and every level within an organisation, not just frontline practitioners. The consequences of incompetent leadership are just as grave. But leadership can be developed. Last month I successfully went through the new revalidation process for all nurses and as part of that, revisited my leadership development by doing the Academy's Edward Jenner programme. This is a perfect example of how the NHS Leadership Academy can help people learn more about leadership, whatever stage of your career you are. And of course, it can also form part of the 35 hours of self-learning that nurses need to do for their annual revalidation.
Our NHS is under so much strain and pressure at the moment which means at times we forget about why we're here. As nurses we have a duty to help make our patients feel better and cared for. As consumers we wouldn't go and buy from people who aren't competent. So why would healthcare be any different?
Find out how the Academy can support you and your leadership development today