"Since completing the programme, l recognise that my core passion is the delivery of high-quality patient care."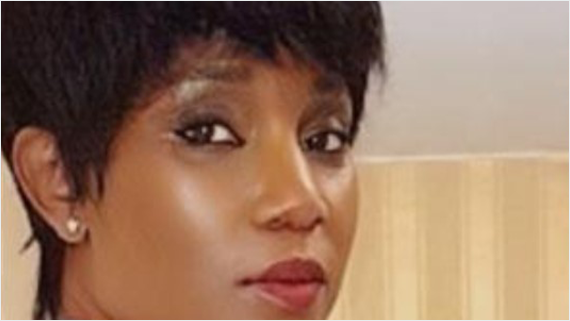 The Elizabeth Garrett Anderson programme is a two-year programme aimed at senior leaders in healthcare, which leads to a Masters in Healthcare Leadership. Khonzie Ndlovu, specialist advisor at the Care Quality Commission (CQC), shares the impact the programme had on her and how her leadership skills changed as a result.
I began working in my first leadership role in 2015 as workforce development manager for Health Education England. I was then seconded to a provider organisation, Lincolnshire Community Health Services, as head of education. As this was a new role, there were challenges with adapting to a new environment and managing an existing team which was fragile and had been through some difficult times. I overcame these by holding introductory meetings with the team and individuals, engaging and building trusting relationships and creating an open, honest and supportive culture. I had coaching and mentoring sessions outside of work where I could discuss some challenges and find solutions by myself.
My decision to take part in the Elizabeth Garrett Anderson programme came at a time where l felt ready to take on a more senior leadership role. As part of the coaching I was having, one of my previous directors signposted me to the programme and said it would be of benefit to me and that l had his full support. It was the best advice and support I've had so far and l'm so glad l undertook this journey.
Learning on the Elizabeth Garrett Anderson programme has been great and challenging at times. You must balance your work, life and studying time and you need to be very disciplined and self-directed in your learning. Procrastination is something that you can't afford to do, especially during the writing of your dissertation. The learning on the programme is accessed via video conference with 22 days face-to-face contact over two years, so you soon realise that it's a flexible way of learning.
The exercises and group work during residentials were thought-provoking and challenged my leadership and thinking in ways l never thought possible. For example, in the first residential, I hadn't expected the emotion and upset as I faced uncomfortable situations head on. I thought this exercise was intended to 'break us down' as part of the programme but it wasn't, this was just part of the leadership journey.
The programme has provided me with new tools and skills to use within my organisation. For example when my team was going through change, l utilised the 'team effectiveness audit tool' in our time-out days, which helped the team define its purpose and vision in contributing to quality and safe patient care delivery. The programme has also assisted with my Work-Based Assessment, helping the team and I to:
Understand other teams in the directorate and across the organisation
Identify how to strengthen our working practices, reduce duplication and increase engagement
Provide a platform for staff innovation, allowing staff to lead on their own projects
Cohort 8.2 was an amazing group of talented and inspirational future leaders. The people on my Midlands Action Learning Set were lovely, genuine, supportive, compassionate and caring. We laughed and cried together and they taught me a lot, an experience which l never thought l'd have in any leadership programme.
Since completing the programme, l now recognise that my core passion is the delivery of high-quality patient care, both direct and indirect. I'm now doing the best l can for everyone, including myself. Life can be tough and sometimes all it takes is a moment of self-compassion to enable me to be my authentic self and compassionate to others.
I feel that I'm now more resilient and the programme has made me understand and accept that l'm not always in control all of the time. It's helped me to understand that sometimes l can only do my best, to accept what l can't change, let go of what l can't control and that there's always a solution to every challenge.
My advice to anyone thinking of applying for the Elizabeth Garrett Anderson programme would be to:
Seek the support of and a sponsor from your organisation from day one: they need to believe and see the benefits of the programme to you as an individual and the organisation
Have regular meetings with your sponsor to update on your work-based assignments and ensure that you undertake work which will benefit the team, department or This will be more meaningful and help the organisation realise the benefits of investing in people's development
Agree dedicated study time with your manager or sponsor
Attend all residentials and Action Learning Sets – these are so valuable in meeting with other participants. You also receive coaching and mentoring from your peers as a safe place to discuss any issues or challenges
You can find out more about the Elizabeth Garrett Anderson programme here.