"I'm proud to say my health conditions didn't stop me."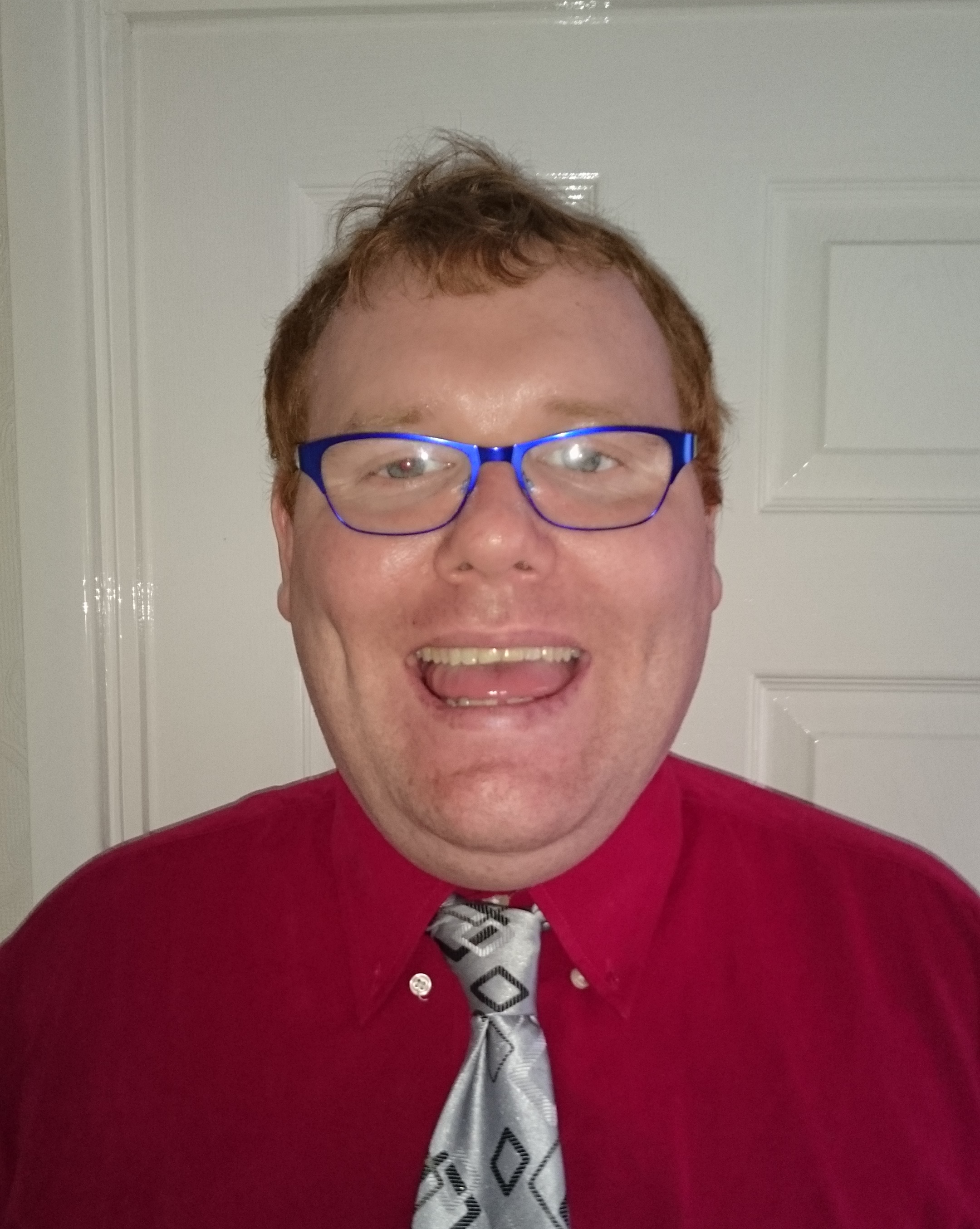 Nicholas Robinson is a scanning and informatics clerk at Cheshire Wirral Partnership NHS Foundation Trust. His previous blog shared how his positive experiences of the NHS Leadership Academy's Edward Jenner programme helped build a positive framework for him to develop as a future leader in the NHS. Here he shares the health journey that transformed his health and wellbeing.
My journey started in October 2016 when I was in poor overall health and had to come to terms with having type-2 diabetes. Being diagnosed was challenging and over the last 11 months I've had to overcome many different obstacles. But I've continued to challenge myself and push forward to achieve my goals.
One of my first positive steps was to create a fitness and health management strategy which involved a healthy diet regimen as well as regular exercise at my local gym, including cardiovascular training, swimming and weight lifting. By November I was off to a great start; I was eating healthily and despite my osteoarthritis, still going to the gym. By May this year I was really starting to see the result of my hard work and had lost four stone in weight!
On 24 June 2017 I took part in the British Long-Distance Swimming Association Champion of Champions Swim at Ellerton Lake in Yorkshire. This was made up of three distance swims in one day; a five-mile swim in the morning, a three-mile swim in the afternoon and then in the late afternoon, another mile.
Swimming quickly became a fantastic way for me to motivate myself and I've participated in a number of events this year, including:
USWIM 15km Swim Challenge at Salford Quays-Manchester in July
Big Welsh Swim, 9km in Llyn Padarn – North Wales in July
Brutal 10km Swim in Llyn Padarn-North Wales in August
BLDSA Windermere 10.5 miles swim in September
And in the interests of variety, I'm planning on doing the RLSS Pool Lifeguard course in summer 2018 and the MBNA Chester Marathon next October!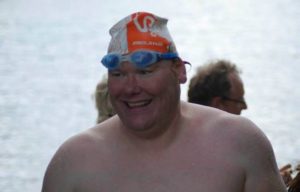 I had my diabetes review with my GP in July and due to my hard work and determination, my blood-sugar readings were near normal! My doctor told me that it sometimes takes years for someone with type-2 diabetes to achieve that.
Despite limited resources, cold swims, sun burns and lack of motivation, I always strived for my fitness and health goals. I have now completed four of the seven fitness achievements that I want to complete in 2017 and have had a great summer of distance swimming.
Another achievement I'm proud of was completing 14 months of 100% attendance at work in August. This is quite a feat for me as in addition to diabetes I have adult ADHD, autism (Asperger syndrome), seasonal adjustment disorder, mental health conditions and severe depression. I struggle daily with my health conditions but I'm proud to say this didn't stop me.
I have enjoyed my journey in regaining my health and wellbeing over the last 11 months and look forward to my future. I haven't let my confidence diminish and have overcome every obstacle that has been put in front of me.