In support of a Race Equality Standard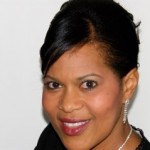 Introduction Text:
I was really pleased to read that NHS England's Equality & Diversity Council (EDC) chaired by Simon Stevens, CEO of NHS England had agreed to consult on a proposal that would expect NHS organisations to take the race equality agenda seriously; a proposal that I believe will make a real difference for the many BME men and women working in the NHS, as well as the thousands of patients from BME backgrounds that use our services every day.
Consulting on a mandatory standard for race equality in the NHS is a very brave and courageous thing to do. It would, I imagine bring out a number of naysayers, both black and white that will come up with 100 reasons why the standard is not a good idea. I guess that is why something as controversial as this must be consulted on and people given the opportunity to comment. It would however be a real shame if the standard did not become a reality.
So why do I believe the standard is a good thing? Well, let's be fair, we've tried everything else. I've lost count of the number of initiatives that have been tried – and failed – to increase the number of BME staff at senior levels and to improve the experiences of BME staff and ultimately BME patients in the NHS. Nothing has worked and I believe they have not worked because to all intents and purposes we are relying on the good will of people to make it work. There is an old mantra in the NHS and you hear it often and it's, 'what's measured matters!'
We know the number of senior leaders from BME backgrounds is down on numbers compared to 10 years ago. Simon Stevens himself commented on the fact that the situation as far as race is concerned is worse now than when he left the NHS to go to the US 10 years ago. Surely in 2014, with 48% of the population in London being from BME backgrounds and not having even one CEO from a BME background has to raise eyebrows. When you dig a little deeper, the evidence is that there are very few executive directors and a handful of BME staff at band 9 (The Snowy White Peaks of the NHS, Roger Kline)
I have written a lot about Race Equality in my blogs and have been trying, along with colleagues, to influence, cajole and persuade people to change their attitudes and behaviours with regards to race equality from the side lines for many years; the fact of the matter is that no amount of persuasion that it's the right thing, a good thing, has led to improvements for BME staff. The facts are that the NHS has 1.4 million people working in it, nearly 19% are from BME backgrounds and currently there is only 1 substantive CEO from a BME background in the whole of England. There are very few executive directors of nursing; one or two at best. Less than 3% of medical directors are from BME backgrounds, yet over 40% of hospital doctors are from BME backgrounds. Surely that cannot be seen as right, fair or appropriate, particularly if – as we all say we do – believe in the NHS constitution and want a fully inclusive and successful NHS.
The evidence shows that BME people are less likely to be recruited to posts, more likely to be disciplined, more likely to bullied and harassed, less likely to be promoted, less likely to be offered development opportunities and generally have a worse experience in the NHS than their white counterparts. This has a profound and lasting impact on people's self-esteem, their motivation and not to mention their health.
Fairness aside, the evidence we have accumulated over the last few years on the impact that a lack of engagement has on staff generally and how that lack of engagement and motivation impacts on patient care and patient satisfaction is overwhelming:
Professor Michael West and his colleague Jeremy Dawson highlight in their work that an engaged and cared for workforce cares.
Surely, everyone has a right to be encouraged and enabled to be the best they can be at work, to feel valued and appreciated, encouraged and supported; to feel that what they have to offer is of worth.
I don't think Simon Stevens or the EDC were being kind or benevolent to BME people in seeking to implement a race equality standard. I believe they have looked at the data, the facts and evidence and decided that the present situation is untenable, that in order to have an NHS that delivers for all members of our population, we can no longer rely on the good will of a few kind souls having brave conversations about race and everyone agreeing how terrible the situation is then doing nothing practical or proactive to change the situation.
In every document you read about making a difference, it highlights the importance of commitment from the top, well here we have it. We need commitment, not just from the top and a few well-meaning individuals but of the many. The NHS is littered with the many failed initiatives on race, Race for Health, Delivering Race Equality, LREAP and the EDS, all of which have been discretionary. None have achieved the changes that are on the scale needed to make a difference to patients and staff. It's time to try something different, something we have not tried before.
The late great, Martin Luther King in his address to colleagues in Newcastle when he was accepting his honorary degree in 1967 said, 'Morality cannot be legislated but behavior can be regulated.' He also said, 'The law cannot change the heart but it can restrain the heartless' Amazing that in 2014, 47 years after MLK made his speech it is as relevant today as it was then. We need the Standard to help people to start to change their behaviours with regards to working with race and difference.
The NHS prides itself on being evidence based. Well let's look at the evidence that has made Simon Stevens and the EDC support a race equality standard. To be clear, the standard isn't about punishing people or beating them up for what they haven't done, it's more about helping people to be better at working with difference and appreciating and valuing the diversity in their workforce. The standard is not about quotas or positive discrimination, this often being the charge, levelled at any change that can potentially make a significant and positive difference for people of colour in the NHS. The standard does not require organisations to recruit vast numbers of unqualified and inexperienced BME staff to board level. It expects organisations to take note of the quality, skills, expertise and professionalism of its entire workforce and act accordingly, something the best performing organisations are doing anyway.