The most influential people in the NHS are frontline staff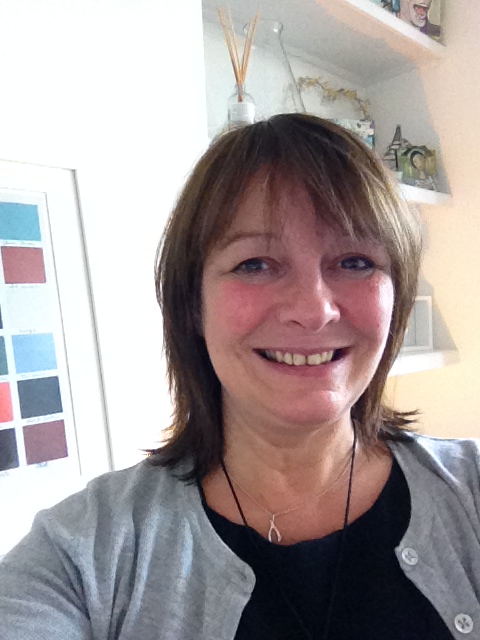 Jenny Clarke, a midwife at Blackpool Teaching Hospitals NHS Foundation Trust and former NHS Leadership Academy programme participant, discusses her learning, and why working together is so critical to good quality frontline care.
My drive to champion quality care has always been high on my agenda. This was fuelled by the fact that I cared for my mother until she passed away at the age of 53. As an 18 year old I was excellently guided, taught, supported and inspired by the district nurses. They helped me see that being compassionate and caring offered my mum a better end of life healthcare experience. This, in turn, had a huge positive impact on my family. These nurses did not see it then and neither did I, but now I realise that they were true frontline leaders.
I attended the Frontline Leadership programme delivered by the NHS Leadership Academy in 2014. This was the first leadership programme I'd signed up for in the 34 years I've worked in the NHS. The programme helped me see that there are so many similar challenges within hospitals around staffing, communication and lack of insight, but also that lots of nurses, midwives and frontline staff are passionate about their roles and helping others to improve overall services and care.
My role within the NHS has never been to 'get up, do my job to the best of my ability then go home and repeat'. I've constantly strived for more; I don't like groundhog days. It's important to me as a midwife and a mentor that I learn from future midwives. I also teach them how to be courageous, speak out, be an advocate, keep up to date, listen to women's voices and do the right thing. I keep my reading list permanently full. I am continually reading and researching nursing and midwifery news at home and I'm a member of Matexp – a change platform based mainly on social media and effecting changes in women's health.
My mantra to be kind and honest is the best advice I can give or receive.
I like change and trying new ways to work as much as I like trying new recipes or different walking routes. I move my furniture around at home so often that my grown up children and friends are always surprised. However I plan this meticulously and consider the impact on all the family, just as much as I think that clinicians should consider that change should never be detrimental to staff or service users; there must be solid benefits to hearts and minds. Too much change in too short a time can cause chaos; if it's not broken, don't fix it. The programme helped me to embrace and understand my positive rebellious behaviour. My ethos of care is about questioning how I can benefit women and their families as much as I benefit and learn from them.
For years I wrongly presumed that leaders were more senior people, like presidents, chief executives and consultants. You could argue that the most influential people are frontline staff. But in fact, each member of our society is a part of the huge NHS machine; each individual cog has a direct cause and effect on many other cogs by actions or inactions. So it's time to teach staff to value one another and stop saying 'we've always done it this way'.
So what should be done? First we must accept that we should be sharing good practice, finding out what works and where. NHS trusts and clinical commissioning groups need to learn to be less proud and more amenable to others; trusts get territorial about some of the things they do when in reality sharing would benefit everyone. It's time to stop disjointed working and unite the good stuff.
Training must also be more structured and less haphazard. Mandatory training is generally squeezed in if a shift is quiet but this is a valuable and necessary part of our role and must be given recognition and time. Apart from incident reviews and learning from mistakes there's a missed opportunity for feedback and praise around well-managed cases and to rightly commend staff who go the extra mile – so let's feed the good and dissolve the bad through open and honest discussion.
We're not tribes surviving separately in our own health eco-systems; we are together for the good and survival of the NHS and society in general and must see ourselves as one unit with one goal. Compassion and kindness must underpin everything we do for service users, their families and our own staff. We can choose to question and evolve into change agents or we can comply and keep everything the same – I know which I'm choosing and my choice is part of the reason why I enjoyed the Frontline programme so much. I am evolving and I still have a way to go, just like the NHS.
Are you in – or looking to move into – your first formal leadership role? The Mary Seacole programme is a six month leadership development programme which was designed by the NHS Leadership Academy in partnership with global experts Korn Ferry Hay Group and the Open University to develop knowledge and skills in leadership and management. For further information please email the Academy or you can request a programme application pack here.