Introduction Text:
Is it just me, or is the conversation changing in the NHS? I had a fairly typical list of engagements the other day, it went something like this.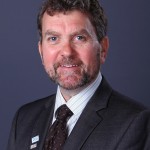 I turned up to a leadership seminar only to find it had been cancelled, however this facilitated an impromptu meeting with a Chief Executive of a local NHS Foundation Trust – he suddenly had unexpected room in his diary too due to the cancellation; every cloud…
We spent a good quality hour and a half discussing his organisation, the way it works, the pressures it faces, what they are doing internally on leadership and organisational development, the effectiveness of the board and his own style and potential development desires.
It was striking how much we talked about compassion for patients, the need for staff to be kind to each other, the need for senior leaders like himself to show a caring attitude to all the staff employed. He described how at their Board meetings they always start with a patient's story and how they look at and try to understand what the narrative behind complaints or serious incidents are, rather than just looking at the numbers.
I spent the afternoon with my own team planning what leadership development offers we were going to put together for the rest of the year following a consultation event with all of the Trusts and CCGs in the area. We focussed almost exclusively on how effective leadership could make a difference to patient care and create the right kind of climate, teams and culture.
We didn't talk about budgets much – enough – but not much. We didn't talk about how 'career enhancing' a particular programme might be, we talked about return on investment (ROI) in terms of patient benefit and equipping staff better to do their difficult jobs.
I went home, did the family stuff and later on, downloaded a book I'd been hearing a great buzz about, 'Intelligent Kindness' (John Ballatt and Penelope Campling) and started reading it – only a chapter or two in, but already I would say it's required reading in this post-Francis world. Its central tenet is the place kindness, properly understood and applied, is key to reforming the NHS.
I work in a privileged bit of the NHS, I'm surrounded by positive 'can-do' people aiming to help others do their jobs better and lead well. I don't work in an area where patients are in pain, anxious, distressed or intoxicated and feeling ignored, angry or confused and I don't have to manage A&E with the 4 hour waits target or battle directly with 'winter pressures' but my point is this.
I believe organisations change and the best ideas begin with a conversation. Looking back over the years, I think the conversation is changing to one where the patient is central, not an afterthought, a conversation that concerns itself with how staff will feel and acknowledges that sometimes what we are expecting our front line staff to do is extraordinary in terms of the skills it requires and levels of distress it exposes them to. Whilst we have all known this we have focussed on the 'how to do it now' rather than 'what's the best way of doing this', but I am optimistic that a more thoughtful approach is emerging.
So I ask again – is it just me or is the conversation changing in the NHS?