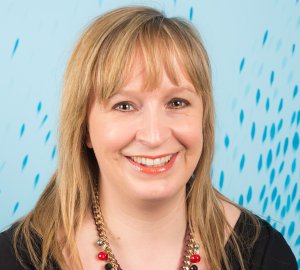 In this blog Catherine Wilton, who is currently on secondment with the NHS Leadership Academy and NHS Horizons, looks at the recent launch of a model for Universal Personalised Care in the NHS.


My dad died just over 18 months ago, after a difficult battle with a rare long-term condition that propelled him in and out of hospital with increasing frequency in the last two years of his life. Being part of his journey through service-land during this time really brought home to me the need for change and reinforced my passion for promoting truly person-and community-centred care in the NHS.


The vast majority of staff Dad encountered when he was ill were caring people, really trying to do their best to help. But everything was made more stressful by poor communication and a lack of coordination between the organisations and services treating different bits of him. And while well-intentioned, it was clear that he wasn't seen primarily as a person with power and agency but as a 'patient,' someone who needs help, someone who professionals needed to do things to.


As a family we had an enormous amount of knowledge, experience and desire to help, but couldn't find a way. The system is set up for episodic care, and for referral, admission and discharge to and from different bits of it. We couldn't find anyone to help us see and coordinate the whole. I think he would have lived longer, or at least had significantly improved quality of life for years had he had a different type of care.


That's why the recent launch of a model for Universal Personalised Care in the NHS is so welcome. Following the much anticipated publication of the NHS Long-Term Plan, we are finally seeing the hard work of many campaigners for person-centred care, co-production and community development coming to fruition.


Personalised care means that everyone with a long-term condition will have the opportunity to have a conversation about what matters to them, to help them take control of their health,to ensure that the care and support they need is planned and coordinated around them, to link them to peer and community supports and to be treated as an equal partner in their care by those supporting them.


Evidence suggests that care and support planning, true co-production with people and families and intentional work to connect people with and support them to contribute in their community can have a significant effect on their well being and can give them the skills and confidence to take control of their own health.


So what does this mean for NHS leaders? I believe it is the challenge of our times. Universal personalised care means a change to business as usual at every level of the NHS– a new paradigm for primary and community care and a significant shift in hospitals too. The whole system will need to get behind it. Care needs to be integrated around the person more effectively. The NHS needs to work seamlessly with other agencies at every level. Systems for enabling care and support planning at GP practice level will have to be created. Commissioning needs to change to reflect the intelligence that will be gained from care and support planning. There will need to be more support for the voluntary sector and funding for small community activities, not just for big charitable providers. Leaders will need to develop a 'literacy' of community – a term coined by Professor David Morris at the University of Central Lancashire to mean a deep and genuine commitment to working with and understanding the assets within communities, focusing on well-being and not just ill-health, to understand and promote an asset-based approach that focuses on well being and not just ill-health. And they will need to work in co-production with people, families and communities as equal partners. It will be everyone's job.


I am so excited to be working with the Academy to explore how we can ensure our leaders are equipped to lead transformation to a personalised, community-based model of care. The Academy is in a prime position to lead the way, working as it does with thousands of NHS leaders across the country. We are holding three virtual round tables, on the 14th March 2019, to discuss this topic further. For further information and to express interest in attending, please complete the online booking form. Please share with me any examples you have of great leadership for personalisation and your views on how the Academy can rise to meet this leadership challenge.


Catherine Wilton is former Director of the Coalition for Collaborative Care. and has been on secondment to the Leadership Academy since 2018, helping to develop thinking around leadership for personalised care.


The NHS Leadership Academy, in partnership with the Coalition for Collaborative Care (C4CC), will be hosting three virtual round tables on Thursday 14 March on 'Leadership for personalised care, co-production and strong communities – growing the next generation.'
Book your place using our
online booking form