A leadership journey to the Queen?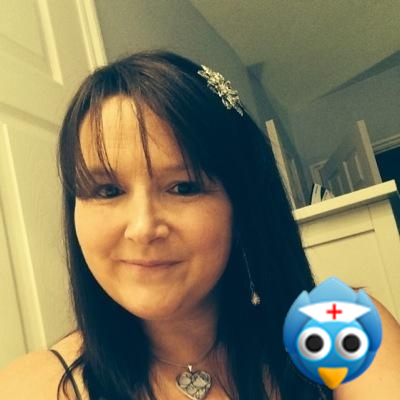 Introduction Text:
On New Year's Eve,
@KarenSykes2
tweeted me, "Think back to your student days – did you ever think that you would be meeting the queen?" In fact, thinking back just even six weeks ago I would not have thought this was possible as it was then that I received the letter telling me I was being recommended for an MBE.
So the answer to, 'did I ever think as a student nurse my career would take me to meet the Queen' was most resoundingly no!
I have to admit to not knowing exactly how I managed to qualify as a nurse, it was back in the days when you only needed five GCSEs to train to be a nurse, and to be honest I barely scraped through with those.  My academic work was never really up to scratch and I found it difficult to follow some lectures. To this day the nervous system still confuses me.  However I loved nursing, I loved being on the wards, I loved my placements and I had the privilege to care for and work with some inspirational people. The thought of being able to do that for the rest of my life kept me going through my student days.  I managed to qualify and received my Diploma in Nursing Studies from The University of Surrey in 1996, and whilst some of my cohort kept studying to obtain their degrees, I firmly put all of that to one side.
So fast forward some, ahem – 17 years cough, cough – to the end of 2013 and there I was, 'Teresa Chinn Tweeting Nurse' supporting and coordinating WeNurses and the ever-growing WeCommunities. I remember very vividly having a conversation with a lovely friend about how ill equipped and overwhelmed I felt to be in such a leadership role.
Rather serendipitously a few weeks later I was asked if I would like to apply to undertake the Mary Seacole programme.  I was a bit unsure and a little scared to be honest, but one thing my social media journey had taught me was to have courage and grab experiences with both hands, so I applied.  I was very fortuitous to be accepted and started the course in September 2013.
To get back to serious learning was a real challenge for me with a busy work life, three children in my hectic home life and the commitment of 12 hours a week seemed extremely daunting at the start.  There were times when I fell behind and I would give myself a hard time but I would always, somehow, find the time to catch up.  The first assignment that I handed in didn't get a great grade and I felt terribly disappointed, however after a few days of wallowing in the self-pity regarding how terrible I was at academic writing I decided that I would just try harder.  My salvation came in the form of my teenage son, who was studying for his GCSEs, he taught me a very simple essay formula and from there my grades improved and I started to gain a little confidence.
As part of the programme we had to complete a leadership initiative and mine was very simple – to find a way to bring more evidence sharing into Twitter discussions.  Through my work with WeNurses I could see that lots of thoughts and opinions were being shared via Twitter discussions but the evidence base was being lost.  So I developed the use of a secondary hashtag #EBP (evidence based practice) and created some resources to help people get to grips with this.
What I learnt through the Mary Seacole programme helped me to implement and analyse this improvement and I really felt that I did in fact "lead" the improvement.  I have learnt and grown throughout the past year and this is largely due to the Mary Seacole programme.  I find myself confident enough to take the lead in meetings and explain my point of view, to ask other people what they think, to consult and put my ideas forward, but mostly I find that I am no longer ill equipped or overwhelmed.
Which brings me to my point – although being made an MBE is an immensely proud moment within my nursing career, and one that I could never in my wildest dreams have imagined, my proudest moment of 2014 – if only by a cats whisker – was actually passing the Mary Seacole programme ….with Merit!
I worked really hard, I kept going and I learnt so much that will enable me to ensure I have the skills to take things forward in 2015 and beyond.