Leadership: tips from myself and colleagues
Introduction Text:
As part of the Academy's two year story, we have asked a range of people from across health and social care to share their own stories and experiences of what leadership means to them.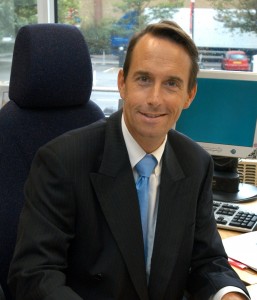 So, what to write about leadership in 300 words that hasn't been written already? So many books, theories, 'how to' articles, case studies, self-appointed gurus and yet still no definitive view, really, of what works best (if not perfectly) – and still so many 'challenged' leaders. Perhaps we are seeking absolutes, conclusive answers and the 'silver bullets' of leadership where in our modern world, none exist.
I thought I would go for the intensely practical jugular and ask a hand-picked, totally unrepresentative sample of seasoned, experienced, mature even, chief executives what advice they would give to their 21 year-old selves about leadership.
This apparently simple question led to a good deal of chin rubbing, hmmm'ing and staring in to space in, I presume, an effort to recall themselves at the age of 21, and the very different world then (it was for some, much longer ago than others!). As well as come up with pertinent, pithy, profound, and even witty answers.
Here they are then:
Be patient, but persistent, so build and maintain personal resilience.
In a world of complexity and wicked issues, be aware of the value of the 'least worst' approach.
Accept that we live in a world of complexity beyond comprehension. Be open to different perspectives and others' contributions to get the best picture you can and remember, no-one is as good as all of us.
It's not personal (but it's all about relationships, so sometimes it is!)
Listen more and speak less.
Lots of things matter less than you think…but some matter more. Learn to distinguish between them and act and feel accordingly.
You have to want to be a leader and to make a difference, not just get the money or job title…leadership is a choice, not a position.
Be calmly confident, but never arrogant.
Be humble and have others take the credit.
Be values led and 'live' those values openly.
Be positive and enthusiastic virtually all of the time and model how you want others to be.
Believe in yourself …and realise that some people don't believe in you, or themselves.
Start tough and soften up, (can't be done easily the other way round).
Most importantly, it is all about relationships.
And finally, find your own way, appropriate for the circumstances you find yourself in at any one time.
What one piece of advice would you offer your younger self? Would you change or remove any of the above? And which would you highlight as the top three toward practicing good leadership?