Introduction Text:
During the early 2000's, government encouraged the establishment of a series of specialist leadership centres, each working with one aspect of public service.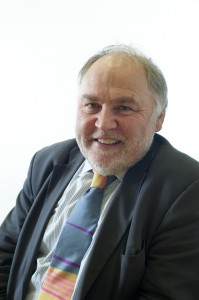 I played my part; responsible for setting up the (then) Leadership Centre for Local Government. Yet when we looked at some of the toughest issues (child abuse, the health/social care interface, the links between unemployment or isolation and ill health or whole public health agenda), what we knew was that no one part of the public service system, no one organisation could – by themselves – solve those problems.
When the Leadership Academy was created, my concern was 'would its perspective be solely internal, or would it embrace the wider agenda?' Of course, given the challenges the NHS faces the majority of the Academy's time and resources needs to be dedicated to helping develop the leadership within the NHS. Like any sensible leadership agency we look and borrow ideas and practices that the Academy has evolved (and I am sure that it is reciprocal).
The Academy has sought to reach out and make the connections with other parts of the system; those of us concerned with adult services, or children at risk or public health or related issues. It has been a leader, not just within the NHS, but more widely – as a catchphrase leading for health, not just leading for the NHS.
We have begun to know how to develop leaders within organisations (or systems) but as you take on more senior roles, more and more of one's time is spent not looking within our organisation, but linking with other organisations – organisations that might have slightly different value sets or use different words to describe things (or mean different things with the words they use).
With the financial and demographic pressures facing us, this cross organisation or cross system perspective is vital. The pace at which these pressures confront us means that we simply do not have the time to spend a decade or so evolving ways of better understanding our respective perceptions. We also all know that we need to put the citizen at the centre of our concerns. To make that reality and not rhetoric means we each need to know how our different services impact on citizens – hopefully how they complement each other, but also where the gaps or confusions are. Read the stories of serious failure, it's rarely a story of deliberation, and nearly always one of misconceptions or failed connections.
The Academy is prodding others in different parts of the system to collaborate, and develop more shared understanding. Over the coming months watch this space as you see a series of cutting edge collaborative ventures which the Academy has played a key role in creating, and all this done whilst simultaneously rolling out a series of exciting initiatives for leadership development within the NHS.