As part of our ongoing work around leadership in undergraduate programmes, we spoke to healthcare students to understand what leadership means to them at this stage of their journey and hear about their early experiences.
Carolina Oliveira De Freitas is a fourth-year student Speech and Language Therapist at City, University of London.
What makes a good leader? It's such a simple question and yet so difficult to conceptualise if you haven't met or experienced one. When I started my Speech and Language Therapy (SaLT) degree I was oblivious to the concept of leadership in healthcare. I'd always assumed that leadership was synonymous with management.
It was only after my first placement, where my practice educator ignited my passion in SaLT, that I discovered what good leadership traits were. Despite my nerves and lack of confidence in my ability to assess and plan intervention, my practice educator saw the potential in my attitude and motivated me to persevere.  On completing the placement, I wanted to continue developing my attributes in the workplace, rather than solely focusing on my performance as a SaLT. However, there is currently no 'Leadership' module or set lectures in my Speech and Language Therapy degree, unlike other healthcare related degrees in different universities. I felt that this put me at a disadvantage compared to other healthcare students, who would have already learned about vital skills such as emotional intelligence and self-care, before starting on placement.
My reaction to not having access to leadership education was to actively seek it out, and I applied to the Student Leadership Programme led by the Council of Deans. My application was successful and I was invited to their two-day conference held in Reading where  I was able to network with other healthcare students, learn about successful leadership practices and represent SaLT. To my surprise, many students had no idea what SaLT is, and that our role comprises of both speech, language and communication therapy, but also swallowing intervention. The greatest lesson I've taken away from being one of the #150Leaders with the Council of Deans is that mutual understanding, respect and passion for other professionals is what makes a great team, and within great teams are great leaders. This is a lesson I wish I could have learned earlier on in my journey as it would have provided me with greater confidence in placement and in the workplace.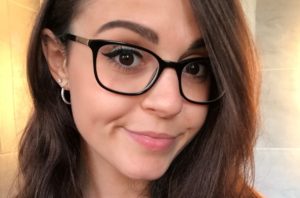 Looking back on my years at university, I believe I'll be well equipped and knowledgeable on the theoretical aspects of SaLT. However, I think that my development, would have benefitted from further support, with less emphasis on the 'knowing' and more time spent on practically 'doing'. I would like to see all healthcare students receiving leadership development with access to a personal mentor that can guide them in honing in on positive leadership traits. My advice for healthcare students starting on this great career pathway is to say yes to any opportunity that you believe will support you and your learning. Continual development is vital for modern day professionals and we must better ourselves so that we can provide the best service possible for our patients.
So, what makes a great leader? I think a great leader must have grit, passion and tenacity. To have grit is to persevere in achieving any goals you have set for your development. To have passion is to enjoy what you're doing and to pursue excellence. To have tenacity is to be determined despite any obstacles that may come in your way. I believe that I have developed all of the above during my time as a student Speech and Language Therapist, although I've lacked the opportunity from university. I will take these skills with me to the workplace once I've graduated, with the hope that one day leadership education will be available to all healthcare students, as it's greatly benefitted me.
If you're currently a student seeking to explore and understand your own leadership development, talk to your lecturers and tutors today to find out what opportunities to learn to lead are provided by your school or university. You can also have a look at some of the free resources below.