Lighting the leadership flame: what a difference a year makes
Introduction Text:
As part of the Academy's two year story, we have asked a range of people from across health and social care to share their own stories and experiences of what leadership means to them.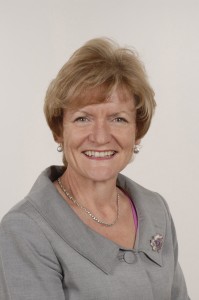 Winter planning.  The very thought is enough to make us want to emigrate!
How to squeeze a quart into a pint pot, deliver all our targets and make sure that the quality of our care remains high is enough to daunt most acute Trust managers.
In my trust, we emerged from the 2012/13 winter in a sorry state.  Demand had far outstripped our plans; our A&E targets were in tatters, staff morale was at an all time low and everyone was complaining and blaming everyone else for the difficulties we faced. The only consolation was that we were not the only ones in such a state!
A year later, we have just emerged from our best winter ever, with all targets achieved despite record attendances and admissions, a fully engaged workforce and a real sense of shared pride in our achievements.
What has made the difference?
In my view, the key to our change in fortunes has been the full engagement of clinical leaders in the Trust and across the wider community.  Our engagement started with a whole system summit meeting attended by doctors, nurses, managers and social services staff from all the local Trusts, the CCG and the local authorities. Doctors were asked what we needed to do to make a difference, and when they came up with great ideas, we turned these into a number of ambitious projects which were all pulled together into an urgent care programme of work.  Each work stream was led by a consultant and a GP who were supported by managers, and given time in which to carry out their leadership role. The programme leadership group, which met weekly, was led by the Chief Operating Officer.
Watching the doctors see their ideas turned into action, and the difference that these ideas made was like watching a fire being lit; little sparks at first, tended with care, becoming a steady flame.  We gave our doctor leaders the resources they needed and they took to their new roles with energy and enthusiasm. We have supported them, celebrated their successes and helped them recover from their set backs, and in the process have created a confident and resilient leadership team of doctors and managers who work together well, respect each other and have created role models for the rest of the organisation and the health system.