Looking forward, looking back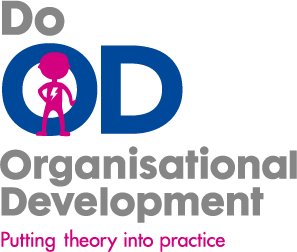 Karen Dumain, national OD programme lead at the NHS Leadership Academy, shares her reflections on organisational development.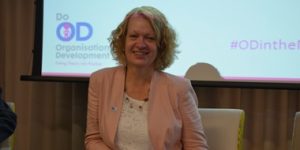 As our health and social care system and the external world become increasingly complex, I'm holding even more firmly to the purpose and values of organisational development (OD) – the humanistic, democratic and most importantly optimistic.  I'm already beginning the transition from 2016 and into the new year, so it feels like a luxury to stop and take a reflective pause as we head towards a festive break.  It's fair to say it's been a busy year! Now as we look to 2017 and our annual review of Do OD I've been reflecting on the year just gone.
In January I said that my word for the year was 'stretch'. I wanted to focus and reflect on my purpose, practice and presence, the headings from our Do OD capability model. Looking back I think my main focus and stretch has been in the area of purpose. It's important in all our work to hold on to why. What is it we're aiming to achieve? What impact and difference will we make?
I have never felt more passionately that OD and holding true to this purpose is needed more than ever as the NHS transformation, financial challenges  and complexity of our health and care system continues to grow. This year we developed three core pieces of work that connect us to our purpose:
Working in complex contexts.
People transforming systems.
Building capacity and capability.
We really wanted to step up this year and as such there have been many highlights.  We held three national events:
Knowing systems thinking.
OD in the NHS IV – Raising our ambition, deepening our practice.
Working in Complex Contexts: stepping up to the challenge
The feedback from each event was overwhelming positive and more importantly we have received many stories from practitioners about the impact on their work and the difference it has made.
Raising our Ambition, Deeping Our Practice is something I'm taking with me for 2017/18.  I am always struck by the commitment and passion of those who work in OD. We know that sometimes it is a hard place to be, to remain resilient and positive.  Recently I met two amazing OD colleagues in the South West who talked about how difficult it was in their health organisations amid transformation plans and financial challenges.  Their positive energy and commitment to patients, their organisation and system meant they were determined and ready to step up to the challenges.  It's one of many similar stories we are privileged to hear.
I'm looking forward to 2017, to continuing the fantastic partnership between the Leadership Academy and NHS Employers to lead Do OD.  We have a great opportunity ahead to support Developing People – Improving Care and as always to working hand in hand with the amazing OD talent we have in the NHS. Together, we will continue to keep making a difference.