"The Elizabeth Garrett Anderson programme helped me find my professional mojo"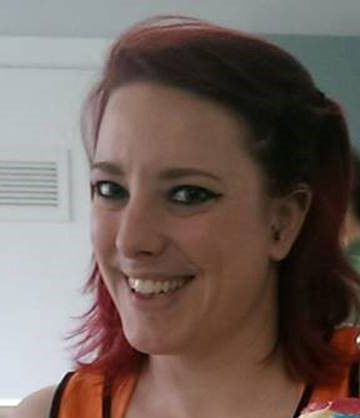 Laura Emson is a development programme manager at NHS Improvement. After recently completing the Elizabeth Garrett Anderson programme, Laura looks back at her two-year journey before she graduates with her cohort on 5 December, 2017.
I was stuck in a professional rut and had lost myself among numerous organisational reshuffles when my manager at the time suggested I consider the Elizabeth Garrett Anderson programme. I love the NHS and wanted to continue to work within the institution; the key was finding the right direction in which to direct my energy.
Before I knew it, I was about to start my journey with the NHS Leadership Academy with 46 other apprehensive programme participants. Even as one of the most outgoing people on my cohort, I was overwhelmed by the sheer number of people and their combined energy, but as we broke out into our tutor groups I felt at ease as I found more and more fascinating people from across the landscape of NHS organisations and professional groups. Meeting my tutor, Judit, was the final piece of the puzzle and I left Leeds with the words of one of my Action Learning Set ringing in my ears: "Our mission is to get ourselves and each other through the next two years and graduate".
I was under no illusion though; this was going to require dedication and discipline I hadn't even shown in my undergraduate degree over a decade ago. I was already in awe of my clinical colleagues who were going to fit this around their practice – I sat at a desk to do my work; I had no excuse! Gradually I worked through the online learning and the research and reading for assignments, finding ways to demonstrate my learning in my work before reflecting. And reflecting some more!
Reflection – that painfully necessary action to look at your own behaviour and reactions and how it impacts on others. At first it felt unnatural and laborious but eventually I progressed towards the holy grail – reflexivity – where you reflect in the moment and modify your approach in real time.
Assignments came and went, grades fluctuated and Action Learning Set members started talking about new projects, job changes, and promotions. My turn came over halfway through the programme where my newfound appreciation for compassionate and inclusive leadership led to me applying for a role with NHS Improvement on the Developing People: Improving Care workstream. The Elizabeth Garrett Anderson programme had helped me find my professional mojo and I was excited to crack on with my next challenge. During the time of my dissertation, all social events were cancelled, my husband was on duty to feed me, and I booked a week with my parents to focus. After promising myself there would be no last-minute rewrites, I think about 30% of my original dissertation survived that last few days before the printed copies were posted and the electronic version was uploaded.
A nervous wait for the results followed, punctuated by the final residential and 'Senior Healthcare Leadership Award' ceremony. Once the mark was confirmed I knew the end had been reached. I'd passed and with a merit to boot! Had we lived up to our promise of the first residential and made it to the end as the 8 who started in our Action Learning Set? Yes! There were wobbles, doubts, and talk of quitting but the camaraderie of the group and rock-solid support from Judit kept everyone on track.
The Elizabeth Garrett Anderson programme provides you with the opportunity to relate your learning back to your practice immediately; undertaking the work-based assignments alongside the academic-focused pieces. This helps to embed new techniques and aligns with your ongoing development. Understanding the role of a diverse workforce – not just at the basic level of that in mandatory training, but being able to articulate the positives and benefits to patient care – was the bedrock of the programme. I now seek out different opinions and viewpoints as a counterpoint to mine and notice when 'groupthink' is occurring.
My journey on the programme made me aware of my strengths and areas for development. Working alongside my peers on the course helped put my atypical approaches to problems and tasks into context, leading to me identifying the work environments in which I'll thrive and heightening my respect for those working in areas in which I'd have more difficulty. I know that without the programme I'd be in a different place, both psychologically and physically. After all, it gave me the impetus to apply for the role I'm in now. I'm ready to take the tools given to me by the programme and use them through the rest of my career. Once I've reflected on what's needed, of course.