On the 68th birthday of the NHS (Tuesday 5 July), Tracie Jolliff looks at the history of the NHS, where we are currently and what needs to be done to improve diversity in healthcare.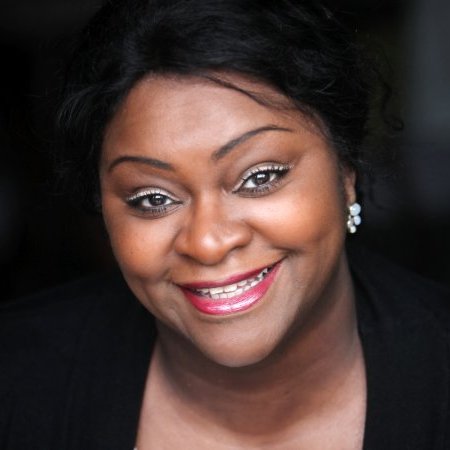 Wherever I go, I talk passionately about diversity and inclusion, and its importance both within society, and within the health and care system. Looking at the history of health care, we can see glimpses of where various human struggles for liberation and human dignity, have collided with more powerful forces, whose interests have been to maintain the status quo at the expense of others.
In 1873 British physician Elizabeth Garrett Anderson was the only female member of the British Medical Association for 19 years due to the outcome of an overwhelming vote against the admission of further women. Men had monopolised medicine, and used their power to prevent women from gaining access and status within the profession.
Years later, when Nye Bevan launched the NHS in 1948 he had a hugely ambitious plan to bring healthcare to all. And he succeeded – hospitals, nurses, doctors, pharmacists, opticians and dentists were all brought together, under one umbrella, to provide high quality services – free for all at the point of delivery. With the achievement of such a gargantuan ambition, one would have assumed that this open-minded, egalitarian and principled position would have trickled through to the creation of fairer places to work for all, regardless of gender, age, ethnicity or sexuality. However, these much needed changes for inclusion have not kept pace with the medical breakthroughs, and technological revolutions we have all seen over the past 60 years. Today, we are still grappling with the question of how to ensure, diversity, equality and inclusion are seen and experienced within the NHS.
In the 1950s the challenges for women continued within the nursing profession. This was a gender segregated profession, it was physically hard work, with high levels of commitment and expectations of working anti-social hours. The received wisdom of the day was that married women would forgo work, to concentrate on looking after husbands and families, a huge threat to women's financial independence, as it was not until 1970 that women were granted mortgages without the need to secure the signature of a male guarantor – for most nurses therefore, everything had to play second fiddle to the day job. Work-life balance didn't get a look in, especially for poor women. Present day nursing is still tough in many ways, although feminist movements and successive campaigns by organisations like the Royal College of Nursing have led to increasingly enlightened thinking and progressive legislative and other changes, which have improved working experiences and raised the profile of nursing. The numbers of women in nursing roles has remained high and despite the fact that women make up three-quarters of the NHS workforce, they are still under-represented in senior leadership roles. 
And it's not just women that are not making it past the equality finishing post. The recent NHS Workforce Race Equality Standard 2015 Data Analysis Report for NHS Trusts published only a matter of weeks ago showed that black and ethnic minority (BME) colleagues were more likely to be bullied than their white counterparts. In particular the report mentioned that the number of executives and chairs from a BME background has decreased from 5.3% to 2.5% and that BME colleagues were 1.34 times less likely to be shortlisted for a post, despite them having the same or better qualifications than their white counterparts.
Lesbian Gay Bisexual Queer and Transgender (LGBQT) people also do not escape the reach of discrimination across healthcare. 3% of the NHS workforce identify themselves as lesbian, gay and bisexual according to a report commissioned by NHS England. The  2012 NHS staff survey showed that 30% of gay men reported being bullied, while for heterosexual males the figure was lower at 23%. The same report also highlighted similar for disabled staff who reported a higher level of bullying and harassment at 33% than non-disabled staff at 23% (these figures are deplorable). The report infers two extremely worrying facts: shockingly high levels of bullying and harassment being felt across the NHS, and the fact that this increases significantly if you're from a minority group.
As much as today is about celebrating the NHS and the wonderful, life enhancing work that our dedicated staff  do every day – it's also a time to reflect and see what we can do better. The NHS has done so much since the first heart and liver transplant in 1960, but we need to now progress the work of diversity, equality and inclusion, which has not moved forward at the same pace as other, now taken for granted, advances across the system. Progressing this area of work will advance innovation, and unlock the diverse talents that the NHS now desperately needs for its future sustainability.
I'm extremely proud of our NHS and the difference it's making to peoples' lives. Having the NHS has been a game changer for generations of ordinary people, enhancing the quality of their lives, helping them to recover when they have been ill and promoting the well-being of a nation- it is now time to pay attention to enhancing our NHS even further in ways which address limiting and self- serving power bases.  It is time to make make sure that we care for all of our staff, so that they can deliver care we can all be proud of.
So let's wish the NHS a happy 68th birthday and hope and put purposeful action behind the ambition that in 68 more years things will have significantly changed for the better.