NHS Change Day: Perspectives of an emerging leader
Introduction Text:
The second NHS Change Day on 3rd March will once again see the next generation of NHS leaders at the forefront of the 'change from within' agenda. NHS graduate management trainee, Nilam Tai, explains what the movement means to her.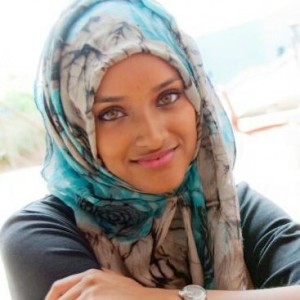 Being a part of Change Day and working with frontline staff who are extremely passionate about the NHS and patient care is humbling; it makes me so very proud.
As a recent entrant to the NHS, it's great to see initiatives that have evolved to empower front line staff – ones that prove that you don't have to be a chief exec or a senior consultant to make a difference to patient care. Under the banner of Change Day anyone can make a pledge and take ownership of his or her own improvement.
I'm sure you'll agree that being a great leader isn't just about telling people what to do, but rather harnessing and nurturing the passion and energy that they have and helping to constructively translate a vision into reality.
So where does Change Day tie into this? Bill Gates famously said: "As we look ahead into the next century, leaders will be those who empower others."  That's exactly what Change Day is about – inspiring and empowering front line staff.
It's time to really make the most out of the drive that so many of our front line staff have, and to take this drive and use it positively by giving staff the freedom to pledge for a change. Change Day encourages them to take ownership and not just continue doing what they already do so well, but doing it better and making a point of it to then inspire others to do the same.
Change Day shows that anyone can be a leader. You don't have to manage a trust, a ward or even a team. Simply having the ability to inspire others to follow suit is leadership.
Having recently joined the NHS on the graduate management training scheme, I have had a number of conversations with staff both in clinical and non-clinical roles who have quite a cynical view of managers. Some fail to understand why I would want to become a manager, since many think that there are too many managers in the NHS as it is.
The fact is, I want to be a good manager – one that knows exactly how to motivate my staff, empower them, and make them happy.  After all, happy staff typically leads to increased productivity so it's a win, win situation for all involved. I like to believe that whilst we are all here to earn a living, we also have a shared passion for healthcare as well as helping toward providing the highest standard of care possible. We all contribute differently and at different levels, but we contribute nonetheless. Everyone and anyone can make a difference.
At my Trust, we have a lovely domestic assistant, Joanne, who always lights up everyone's day with a big smile and warm, kind words. That makes a difference; it perks us all up, and I always let her know the effect she has on others. When I encouraged Joanne to make a pledge for NHS Change Day, and told her that I wanted to take a photograph of her with her pledge and make a short film, she was overwhelmed and in tears.
Joanne pledged to spread some happiness around the hospital by smiling a lot, meeting and greeting people and wishing them well. It's something she does anyway, but pledging to do it helped to reinforce the importance of it, and there is no doubt about the fact that it made her feel valued.
So why should you get involved with NHS Change Day?
In my view, being empowered and empowering others is an amazing experience and it's something I would recommend that all aspiring leaders embrace.
The NHS belongs to us all. We want high quality care for the public and to do what we need to do to make the most out of our people. I urge you to get involved, empower yourself, empower someone else. Make a pledge, share it, do it and inspire others to follow suit.