None of us is as strong as all of us
Introduction Text:
As part of the Academy's two year story, we have asked a range of people from across health and social care to share their own stories and experiences of what leadership means to them.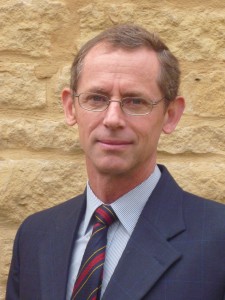 I have only been in the NHS for a month, but I have been struck by the exceptional people that work in the organisation.
My experience to date has been working with very competent and motivated people in the Army and I was somewhat sceptical about what the NHS would be like; I have been seriously impressed.
What I have picked up however, is the fragility of some of the people – not their fundamental resilience – but the stress they show from the work they have been involved in over the years.  Worn down over time, these are people who may well represent others in the NHS operating at the very edge of their capacity, working under great daily pressure.  Long hours, short staffed, behaviour driven by targets, conscious of potential litigation and in some extreme cases like Mid-Staffordshire, losing the sense of connection and responsibility to the patients.
This behaviour is not natural to them, it leads to low morale as those in the healthcare business are there because they do care and want to deliver a better service.
The future requires an emphasis on teamwork, a reinforcement of the focus on the patient and an opportunity to put compassion back at the centre of all we do.  The Schwarz Rounds[1] approach works in the United States and whilst very successful may have to be adopted to transfer across the Atlantic.  The Army uses a process to manage stress which requires open discussion soon after a traumatic incident; the focus is on support from other members of the team that have gone through a similar event[2].
Whist neither may be directly appropriate, an opportunity to openly and honestly discuss incidents may go some way to restoring the energy, confidence and morale of the great people that that form 'Team NHS'.
---
[1] Ken Schwarz's 'a Patient's Story'.  Boston Globe Magazine 16 july 1995.  Schwartz Centre for Compassionate Healthcare.  www.theschwartzcenter.org
[2] Trauma Risk Management (TRIM).  Jones, N., Roberts, P., & Greenberg, N.  (2003).  Peer-group risk assessment: a post-traumatic management strategy for hierarchical organisations.  Occp.Med.(Lond), 53, 469-47.