I thought I would open my welcome to 2016 blog with a bit of looking back with appreciation and respect as well as some hopeful looking forward.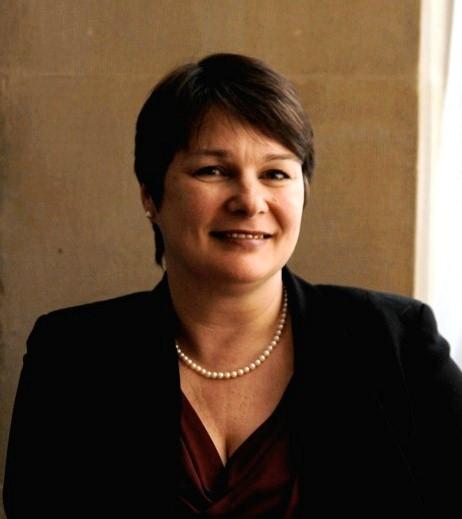 We are often too quick to deride or sweep away that which went before us, as if that which is no longer entirely fit for purpose today is bereft of merit for tomorrow. We should no more look back at our previous mistakes, hoping that turning the new year page they magically disappear, than we should pretend there is nothing to learn from them. I guess many us will have had our fair share of bad ideas and unfulfilled plans in 2015, but we also had some great stuff from which we can learn, achievements on which we can now stand and joys which we can take with us.
So my top three things of what I'm bringing with me from last year and promising to do more of in this one.
Be the first to encourage
How many of us struggled into our work outfits after slightly overindulging over the holidays? And how many of us start the new year with a bit of resolve to do better. Different eating and drinking habits, exercise, life enhancing activities, not be a slave to work and so on. If you start January clutching some new resolutions beware the hordes of people ready to pour scorn and derision on your hopes and aspirations. The overwhelming assumption seems to be that our new year's resolutions will turn to dust before the end of January.  But they might not.
One of the things that I loved about 2015, and will take into 2016, is the reminder that a bit of support and encouragement can make all the difference. We are not short of commentators telling us regularly about our shortfalls and shortcomings – whether it's about us individually (I usually go home to get that kind of criticism but have people at work keen to share those views too!) or the commentariat who stand on the side lines of the NHS telling us how badly wrong we have it. How much more rewarding and enriching to get support, praise and encouragement for what you do right?
That's not to say we all need our own tickertape parade for every success, or need to be convinced everything's fine when it isn't, but try and be the person that offers hope, support and optimism – rest assured the other views are already covered and aired.
Ask for help when you need it
Time again I talk about this in the NHS; we don't appreciate how generous, thoughtful and giving people are of their time effort and energy.  Here are a couple of examples. I was part of launching two significant programmes for us last year for aspirant and newly appointed Chief Executives. For both of them we wanted to draw on the expertise and experience of existing Chief Executives. We know these colleagues are hugely time poor, under considerable stress and pressure and have huge demands to meet, so I was slightly reticent to  write to a few of them to ask for some time and support. The response was of course overwhelmingly positive – not one person has turned down a request – however busy people we are surrounded by folk who will still make the effort to support others.
The second example is the Academy of fabulous NHS Stuff, if you haven't been to see it yet do make time to do so. It's a very simple repository of great ideas, inspirational people and fabulous work; a testament to the generosity of those in the NHS who having found something that works are taking time to share it. There's no personal gain, no fanfare, just an enthusiasm to make things better for people by sharing good stuff. So in 2016, learning from 2015 that people really are happy to help I am going to promise to ask for it more too.
People matter
Of course they do, and I think we're beginning to get it. The Leadership Academy has been part of two significant reviews over the past 18 months; Lord Rose's review "Better Leadership for Tomorrow: NHS Leadership Review" and  Ed Smith's  "Review of centrally funded improvement and leadership development functions". They happened around the same time the HSJ leadership inquiry; "Ending the crisis in NHS leadership – a plan for renewal".
Now at the time I can't honestly say these reviews felt like an unmitigated blessing, but they did/do provide a platform for refocusing and underlining something hugely important – worth taking from 2015 and remembering in 2016. At a time when the NHS is under enormous financial pressure there is pretty universal agreement that the solution lies in part in the greater investment and development of people in the NHS through leadership. This is a big deal. It would be easy and not unheard of in the public sector to say that any development is part of a discretionary funding allowance that can't be maintained through times of fiscal pressure.
Instead, what we have is a broad consensus that it is the quality, competence, engagement, ability and aspirations of our leadership community – at every level and corner of the NHS – that will help navigate through the next few years.  To get that right we need to invest in those people to make sure they are ready for the complex roles they take on. This isn't just about the people at the top – it is everyone in the NHS who leads, formally or informally, as part of their role or the whole of their job.
There is a lot more to do to secure a future for the development of leaders in the NHS but I think we start 2016 in a pretty good place.
Happy New Year!