My personal story as an Anderson cohort
In the summer of 2013 a broadcast email was sent out regarding the new leadership training programmes by the NHS Leadership Academy. At this time, the Elizabeth Garrett Anderson programme caught my attention, but in reality I had very little idea of what I was actually signing up to do.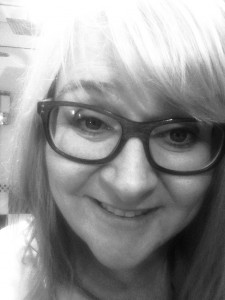 The Anderson programme was new, so as part of cohort 1, I was part of the "guinea pig brigade", but I felt that the lessons learned would help those that followed us and there was something very self-satisfying about being the pioneers on the leadership programme. A legacy so to speak.
At that point my organisation had just gone through a restructure and I had been moved into a new leadership role. So I was excited when my application was accepted and I naively thought that a time investment of 10-15 hours a week would not be too much. As soon as I got access to the Virtual Campus, I got on with it. I clearly remember the first day of my residential – I left my house at 5.00 am to catch the train and arrived at the Leadership Academy in Leeds to a room full of strangers. To say I was daunted would be an understatement.
A member of my Action Learning Set described me as a bit of a mouse, not wanting to be noticed; a classic introvert. Over the first couple of days I said relatively little, although I so wanted to speak out, my nerves wouldn't let me; besides I had displayed a mouse like demeanour, so it would be a breach of perceived character. It was a rollercoaster of an event and at one point I wasn't sure where the programme was going or if it was for me.
What it did though was start to bring me out of my shell and build relationships and networks with people working in the National Health Service across the country.
The residential days and nights flew by and before I knew it the first assignment was due.
Although I had an array of qualifications I had not undertaken a degree. Writing a critical assignment in the third person was extremely difficult for me. I wrote my name in the formal paper completely missing the point about third person instruction. I scraped through the first assignment and had a wobble as to whether I should continue. Anyway I persevered, and with each assignment my marks improved. In fact, I had a few wobbles over the programme. I won't lie the last 2 years have been full of ups and downs; some driven by the programme others by life itself. At times I thought I was not good enough to achieve the MSc and seriously thought about pulling out or asking for an extension. However, being tenacious and determined and having the "you made your bed" and "you have got this far…" attitude made me persevere.
Meanwhile, we held our action learning sets which were difficult at the beginning, but soon I found that the insightful questions helped me make decisions and stick to them. My colleagues on the action learning sets helped me through some difficult times and helped me make some life changing decisions. It is a skill I learnt to do and now I promote it within my own teams.
Finally, I got into a routine with the assignments and then module 7 hit me. This was a total change in direction and there was a huge amount of reading and information to learn on social sciences. Simply coming up with a central research question was very time consuming and after a number of changes in direction, helped by steerage from my tutor and action learning set, I settled on my main question "what are the most effective middle leadership behaviours in health and social care for promoting willingness to try new ways of working?" At this point the 10-15 hours suggested were a fraction of the time required and work pressures were high to boot.
Needless to say, I felt stressed, but luckily my manager recognised this and gave me 3 days of study leave to complete the dissertation; not bad since I had not had any additional study leave, apart from the residential sessions and action learning sets, and had been taking annual leave to cover assignment periods. It was perfect timing too; I managed to capture the few hot and sunny days we experienced in 2015 sitting on the patio typing, reading and researching. This was probably when I was at my most tired, but I had got to the point of no return and enjoyed doing the case study very much. I learned so much about myself, my organisation and my peers and colleagues.
So how have I changed and what have I done differently? I had an eureka moment when I got my MBTI result and realised why I sometimes feel I live in a parallel universe and that I was an introvert imposter; a closet extrovert! However this is no longer the case as I have learnt to be myself and not put on an act; funny enough that seems to be easier to do….who knew?
I use the meta-mirror approach as a matter of course now and see things from different perspectives. This has been particularly useful when undertaking the role of investigation officer for complaints and incidents.
I recognise my core purpose is "making a difference" and this explains why I have felt extreme frustration in the past. I am networking more as I recognise the importance of knowledge sharing to get the best results and gather best practice.
Besides, why reinvent the wheel if you really don't have to? I value my teams more now and spend more quality time with them. In fact, I have just arranged to take my team to the pub for a celebratory drink, as they have done a remarkable job and deserve the recognition.
Nowadays I also reflect more. A year ago a member of staff came to see me with some bad news I saw myself in the meta-mirror and did not like what was reflected back. She was in bits and I actually continued typing because I was so busy. At that point of time I had thought myself as a caring person but my actions said otherwise. I don't do this anymore – I stop and listen.
My letter to myself at the start of the programme was in complete contrast to what I would write now. Before the programme my focus was on personal attributes such as being stronger, being more confident, saying 'no' more, but now it would be about improving the system, team effectiveness and making a real difference to patient care and leaving a legacy of improvement when I move on to pastures new.
In the past I have been criticised for being emotional. On reflection I think this is because I put too much focus on negative emotion, but have found channeling this emotion positively into passion and determination is powerful. How am I doing this? The answer is potentially too simple to comprehend but it is by talking to people. Part of my normal project management routine is spending time with people; not just the role determined key people but everyone. Capture feedback, thoughts and comments and get a grip on what people perceive as reality. Arguably I already did this, but it really was a token gesture as it requires significant time investment; a scarce resource in today's National Health Care systems.
Only yesterday I set a goal of visiting numerous wards about new rostering processes; only to find that the allocated time simply was not sufficient. I would argue without hesitation that the time investment is the most crucial to ensure success of an initiative and the return on investment would soon be realised. Feedback from the Chief Operating Officer as part of my case study was that I would probably take longer to deliver than other leaders with a preference for command and control styles but there would be one significant difference; I would bring everyone with me.
Another big learning point for me was governance and control or the lack thereof. Although command and control is not my preference this is not really an issue. It is just a question of using tools to get the job done. My project plans are much more robust. Expectations and consequences are made clear. For future projects I plan to have terms of reference to clarify what is in scope and what is not and exactly what is expected. Another learning curve was recognising that escalating to senior management when things don't go to plan is not a weakness when you have exhausted everything in your power and done your job. Use them to get the job done.
Finally, I have learned the value and power of sharing stories. Tell people what you have done, celebrate success, empathise with people that have had poor experiences, but most of all learn. I don't mean learn just about you, but learn about your organisation, the staff, the patients, the stakeholders, the system. Take what you have learned and use it to make a real difference.
The Elizabeth Garrett Anderson leadership programme has given me the confidence to think bigger picture and believe in myself. As a result, I recently applied for a high profile post and got it! I am looking forward to starting my new role as Service Manager for the Women's Services. I am very excited and passionate about making a difference in my new role and shall be putting into action all the skills and learning I have gathered over the duration of the course. I have made a lot of friends over the programme so I will be tapping into this invaluable resource for help and advice as I further develop and grow into my new role.