Ready Now: A Personal Journey Leading to Discovery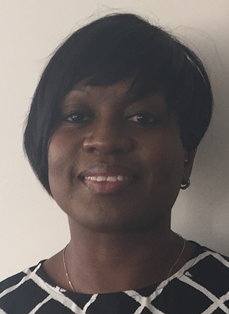 I am a black woman in a leadership role and those characteristics itself put me in an underrepresented category of senior staff within the NHS (Klein 2014; The Snowy White Peaks of The NHS).  I could embrace this and seize the opportunity to be part of this exciting program or I could bemoan the fact that I and others like me were being specially targeted.
I chose the former and as most journeys start, this one was no different.  Planning the destination was difficult.  I knew that I needed to undertake a course about leadership, but didn't want this to just be a tick box exercise.  I spent time looking at options and deciding what was best for me.  Around that time I had also been promoted to the Head of Healthcare. As my work was about systems leadership and management, this was a total change of direction for me and the course I was looking for needed to enable me to do my job in a more effective manner.
I applied for the Ready Now programme and was accepted. Then I packed my bags and headed off to begin my adventure!  Getting there however, has not been as I expected.
Ready Now is not about us and them, neither is it about excuses.  If you choose to use the learning environment created in the way it was intended to be used, you will;
Be challenged as well as supported by your peers
Learn and apply concepts of change and leadership
Better understand the complexities of cultural awareness and form a network of peers
All of the above contributes to creating inclusive systems leaders which are essential for an NHS of today and tomorrow. These are also valuable experiences which you may not be exposed to again.
There was turbulence along the way, but the facilitators navigated these expertly! One of my biggest revelations was that I was prejudiced; not against race or gender or sexual orientation or any of the 'biggies'.  My personal values were so strongly held that at times it clashed with one of my core values of treating everyone with respect. I allowed other people's behaviours to affect the way I perceived them and by doing so robbed myself of the opportunities to gain from their experience and knowledge.  That revelation has completely transformed the way I interact with others and acting on it has paid dividends already.
My advice to all participants is to work through uncomfortable challenges, be open to reflection and learning about you.  The change that results will be lasting, noticeable and empowering!
I'm almost at the end of this journey and I can honestly say that it's been one of my most challenging yet completely fulfilling learning opportunities to date.  I have also made a few friends that will last a lifetime. If you are ready to be pushed to your limits, reflect and act on your reflections whilst working with a group that's widely diverse both experientially and culturally; then I urge you to apply for the Ready Now programme today.
I am now ready to launch ahead, effect change and impact services.