Reflections and investments – the Top Leaders journey
Introduction Text:
Our hugely successful Top Leaders Masterclass this week has given me the chance to reflect on our Top Leaders journey so far.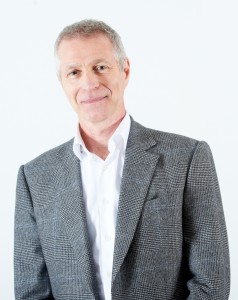 Since the inception of the core programme four years ago, we have morphed (and moved!) quite a bit in that time. From Birmingham to Dunchurch and now to our HQ in Leeds, the evolution of Top Leaders has been significant – both for the programme, ourselves and for our participants.
The programme itself of course pre-dates the Academy and has also survived a number of organisational and system changes to the health service as a whole. And whilst these changes have influenced many things – job titles, programme content, moods and issues needing to be discussed – what hasn't changed is both the development need within the NHS and the importance of emotional engagement in being an effective leader. (Something that my colleague Chris Lake and Top Leader Anna Dugdale have mentioned recently)
Working in healthcare, or any environment in which there is such importance at stake, there will always be an emotional investment. There is no way to prevent caring for those who are ill being an emotional encounter – we will all use the NHS at some point in our lives, whether for ourselves or our loved ones. And our work will always remind us of this.
That isn't to say that a professional persona and boundaries aren't necessary for everyone's safety and wellbeing but I would argue that to be emotionally disconnected from what we do is a dangerous place to be. And I've personally done a lot of work with teams and individuals where the emotional aspect of their work can either be the thing that enthuses them and drives their commitment, or the thing that reduces morale, generates stress and reduces commitment.
What the Top Leaders programme offers, as my colleagues have said, isn't the soft option. It's a reconnection for people, with huge responsibilities and expectations, about why they do what they do. We offer an environment where senior colleagues can work together to better understand who they are – as leaders and as people – and the commitment, passion and enthusiasm shown by the twenty or so Top Leaders who I spent time with this week, has done exactly that for me. All over again.
I would like to thank everyone who took part in our sessions this week and look forward to meeting those on the new cohorts that we will be recruiting to over the coming months.
Introduction Text:
Visit our
Top Leaders
page to find out more and apply for the next cohort.