Singing from the same hymn sheet: health and social care are taking the same approach to leadership
Introduction Text:
Health care and adult social care both have workforces of similar sizes.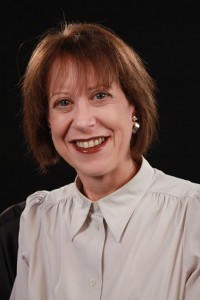 1.3m people work in the NHS in England alone, and there are 1.5m people employed in social care, three-quarters of them in front-line care roles.  The workforces are very different.  As Sir John Oldham notes in his review published earlier this month[1], the healthcare workforce is characterised by a high degree of specialism, with undergraduate training being the starting point for most entrants.  The vast majority of social care workers, by contrast, will not be registered professionals and will have earned vocational qualifications whilst in work.
This doesn't tell the whole story – Healthcare Assistants (HCAs), for example, make up around a quarter of the nursing care workforce, and their training is neither compulsory nor consistent; and social workers constitute a university-qualified profession within social care.  But it is commonplace enough to be the starting point for how people in health and social care view themselves, and each other.
So when we come to implementing all the changes that will be needed to our health and care systems if we're to make them a) affordable and b) applicable to people wanting a range of health and care support, not all of which will have a medical model – how do we get people to work together and to value each other?
This question is at the heart of a flurry of recent reports, including not only the Oldham Review but also analyses from the King's Fund[2] and the National Audit Office[3].
Part of the answer lies in having common training regimes, such as the Certificate of Fundamental Care recommended in the Cavendish Review and currently being worked on by Health Education England, Skills for Health and Skills for Care.  But in my view, a larger part of the answer lies in our recognising that we share a common approach to leadership, and that this is something that we can ask equally of everyone, whether they're a Care Assistant in a residential care home or a Clinical Lead in a Foundation Trust.
We can do this because, in both the National Skills Academy for Social Care and the NHS Leadership Academy, we ground leadership in everyday behaviours, and then we show, in plain English, how these play out in different settings and situations, and for people at different levels of the workforce. I am always keen to hear what others are also doing in their own organisation around this as well and what approach they take in implementing this.
So for example, in the Skills Academy's Leadership Qualities Framework for Adult Social Care, we take seven Dimensions, such as Managing Services, Demonstrating Personal Qualities, Improving Services, Creating a Vision and Delivering a Strategy.  We break these down into specific areas – so 'Managing Services' includes sections on managing people and managing performance – and then we set out what good leadership behaviours look like in these areas for people working in junior, middle and senior roles. The NHS Leadership Academy likewise has analogous behaviours across similar Dimensions involving the Vision for an organisation, the services offered and the way people hold themselves, and are held, to account for delivery.
It's this common view of leadership that has enabled us to work closely together on joint leadership programmes, most recently Leadership for Change, which takes a systems leadership approach to building multi-disciplinary and integrated services.  To my mind, it's the key to driving a true culture of leadership right the way through health and social care organisations.  And it gives people a common way of thinking about issues and a guide to mutual understanding.  In short, it's one of the things we most need to make integration work. I don't make claims for it to be the only requirement.  But we certainly won't achieve anything without it.