The six C's helping nurses on their leadership journey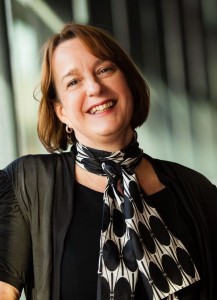 It's International Nurses Day today (Thursday 12 May) – a time to look at all the great work nurses do and the difference they make to people's lives. Being a nurse myself I know how challenging yet rewarding the role can be, especially when you're helping people and touching their lives at a time when they need your help the most. Those skills you develop stay with you for life – playing an important part in both your personal and professional life – whatever your role.
Although I might not be on the frontline, I'm a nurse and have been in the profession since 1983 when I first started our as a student, before qualifying in 1986. I believe that being a nurse is as much about using your skills to make a difference  as it is to caring and making a difference to the lives of patients. In my current role at the NHS Leadership Academy I hear so many stories of the impact the work of the Academy is having through our leadership development programmes. Leadership across health and care is no longer about hierarchy and power; it's about empowering staff to deliver quality services to patients. From our Edward Jenner programme which helps those who are new to leadership gain a fresh perspective on the delivery of services and the impact they have on the patient experience, to our Nye Bevan programme which aims to develop the best executive leaders, each of our programmes is tailored to empowering leaders at all levels of the NHS. The 6Cs of nursing – Care, Compassion, Competence, Communication, Courage and Commitment are seen in all of our programmes and are there to help people at every step of their journey:
Compassion
Compassion should be embedded in the culture of an organisation; after all, how we care for each other affects how as nurses we care for their patients. Our programmes work to influence and change perceptions and behaviours by highlighting and recognising the importance of caring for each other and helping nurses continue to develop these skills.
Courage
As nurses we need to have the courage to face often difficult conversations and challenging situations. We instil this in every aspect of our programmes, from the design to the delivery. We've built specialised modules with face to face support and online learning to support nurses to become courageous and make sure patients are at the heart of everything they do.
Communication
Communication should be happening at and across each and every level within an organisation, from the  ward to the board, as each of these people have a part to play in delivering care. Good communication is also critical to bringing about improvements for patients. Asking colleagues to accept change can be difficult at first, but our programmes empower nurses to convert their practical experience into leadership and to remain resilient.
There also needs to be an importance on supporting nursing staff through appraisals and talent management. They need to be comfortable that they can say what they want and nothing will be held against them. Our programmes help nurses at all stages in their leadership journey understand the importance of communication and how to effectively communicate with teams, areas and departments.
Competence
Helping leaders become what they want to be to drive their organisation forward is exactly what the Academy's about. Leaders need confidence in their role to be at their most effective. And they also need to know that when they need support to develop and get better, the opportunity to do so is waiting for them. The widespread use of consultancy firms by NHS providers (the NHS spent £420m on management consultants in 2014/15), is often because we are buying in skills we could much more efficiently and productively develop in our own staff if we invested in them properly, with the return on investment that would inevitably bring.
Care  
Here at the Academy we have a motto – ' care in,  care out.' And that really is true. In our programmes we deliver an experience which teaches, develops and stretches the minds of our participants, putting them in the shoes of patients and showing them the impact they have on their lives. This helps nurses to make sure they give the best possible care at the frontline. It's also about caring for each other, building relationships with your peers, and having a positive impact on people's lives.
Commitment
Nursing is a very challenging role. I've worked with many people who've been nursing for a long time. Operating on the frontline day in day out, you feel the pressures the whole of the healthcare system is under. Although we have a huge passion for the NHS, it's not surprising that you can begin to forget the reason why you chose your profession in the first place. Through our programmes, we help nurses reconnect with what they're trying to achieve and what matters most to them.
I'm proud to be a nurse and be part of a profession which works tirelessly to help others and really make a difference. Today is a day about celebrating all of our hard work and looking at how we can become even better at what we do best. The programmes and tools the Academy offers are an important way to help us get to where we want to be and what we want to become. Much of the learning can be done flexibly, online to make it easier to fit into busy lives.