'Thanks to the Edward Jenner programme I've now got the confidence and foundations to develop as a leader'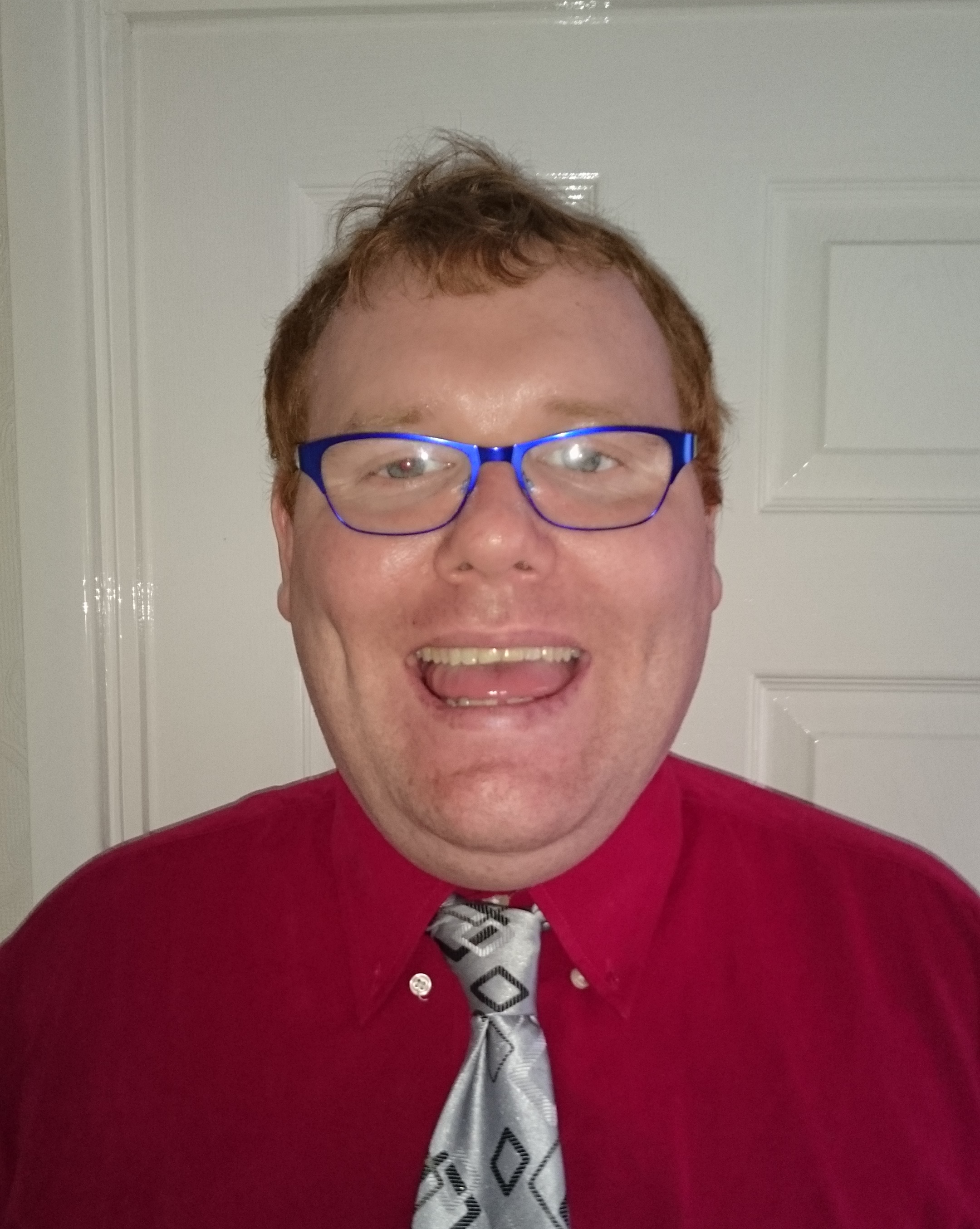 Nicholas Robinson is a Scanning and Informatics Clerk at Cheshire and Wirral Partnership NHS Foundation Trust.  Nicholas has Autism and Attention Deficit Hyperactivity Disorder (ADHD). In his blog for World Autism Awareness Week (26 March – 2 April), he talks about his positive experiences of the NHS Leadership Academy's Edward Jenner programme and how the programme has helped build a positive framework for him to develop as a future leader in the NHS.
I really enjoy my job and over the past nine years I've seen and adapted to so much change which has now become the norm in the NHS. I got to a point where I felt as though I didn't have many qualifications, so I decided to take the courage and build on my education. In January 2014, I began learning again by taking part in a number of qualifications including a Level 1 in computer and information technology and a Level 3 qualification in medical terminology. Following this, I faced an even bigger personal test when I was diagnosed with diabetes; but unwilling to give in to this, I decided to take on a new challenge and participate in the NHS Leadership Academy's Edward Jenner programme.
The staff newsletter at work gave me lots of information about the Academy programmes, and over the 2016 festive period I decided to have a look at what was on offer. Enrolling onto the programme has been my first stepping stone into health care leadership taking me in the right direction to become a future leader in the NHS. I have had to overcome so many obstacles and challenges in my adult life, and I think now is the time for me to focus on what I want to really achieve.
When I began the programme I found the content really engaging, warm and friendly. It was great to see that the programme was structured in a way that caters for people of all levels of learning. I had easy access to the programme and its contents which were online. I was also able to interact with other students through a number of forums which was really fulfilling and added to my positive experience. I never felt alone, as I had this brilliant support network of people to talk to. What I really liked was the visual aspects of the programme which were massively important for me. Having Autism means I have to work off people's body language and signals so this played a vital role in helping me engage with the learning. The programme has given me knowledge and skills of health care leadership, which has been invaluable. Thanks to the programme I now have the confidence to develop further and I've signed up to a number of other training initiatives.
I would encourage anybody who wants to develop their leadership skills to take part on the Edward Jenner programme. I'm certainly glad I took the first step. My advice to anyone considering undertaking the programme would be to act on this rather than thinking about it – often the hardest part is starting the programme – once you've started, you won't regret it. The programme has ignited a passion for me to continue to my professional development.
I've been so lucky to have a very committed, caring line manager who's given me so much support to develop and progress which has been amazing, but I think the NHS really needs to look at nurturing and supporting everybody to fulfil their potential, including people with Asperger's Syndrome and ADHD. Each person who has Autism and ADHD is very different so I think there needs to be a tailored personal development plan to help harness their skills. Leadership in healthcare is vital, especially at a time where there are so many upcoming challenges. We need good leaders to guide a path to help take us forward but to do this, we need to develop leaders of the future. If you look across the NHS, everyone is working tirelessly to provide the best possible care for patients but it's really important organisations invest in their leaders too. Everyone should be given the opportunity to progress with the right support in place.