Introduction Text:
Since the publication of the HSJ BME Pioneers list last week, I have been pleasantly surprised by the number of people that told me what a good idea the list is.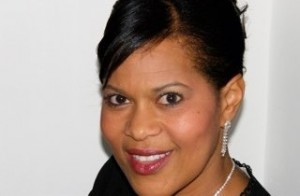 However, there has been a few, some quite senior, from all parts of the NHS that said the BME pioneers list is a terrible idea. Some believe its divisive and others believe the people on the list are not deserving (I personally find that view quite offensive).
But here's the thing, this list has raised the issue of the contribution that people from black and minority ethnic groups (BME) make to the NHS a little way up the agenda, at least for a week or two. You only need to attend a few of the awards ceremonies that are held annually to realise that very few people from minority backgrounds are award winners and even fewer are in the audience. If you were from the planet Zarg (just made that one up) and landed in one of those ceremonies, you would wonder whether 200,000 or so people from BME backgrounds actually did work in the NHS. So here's why I believe the BME pioneers list is not just a great idea, but also a very necessary idea.
Last week, I was fortunate enough to attend a seminar where the fabulous Professor Mike West was speaking. Regular readers of my blog will have heard me waxing lyrical about Mike before. Mike has legitimised saying some of the things that need saying; 'all members of staff need to feel included, engaged and part of the NHS in order for us to deliver a high quality service. The link between engagement, inclusion and high quality care and outcomes for patients is indisputable.' Mike talks about a spiral of positivity in the best performing organisations that occurs when people feel engaged, included and part of something important.
Cast your mind back to the last time your manager recognised a piece of work that you had done as great, and praised you openly and enthusiastically for it. Remember how wonderful it felt, it made you feel proud, happy to be part of something important and it makes you want to do even better to get more praise. Those feelings of positivity are addictive and we strive more and more to receive praise, plaudits and recognition. The outcome of that striving is increased productivity, increased effort and increased motivation. It's obvious stuff isn't it?
Now, imagine working and being in a situation where you are rarely praised, you are not recognised for what you do or have done and you are not openly valued. How would that feel? Devalued, demoralised, demotivated? …I rest my case.
The awards did something incredibly positive for those people that are on the list but more than that, it made many people who are not on the list want to strive to want to be on it. The list was about mentioning people who were perceived by the judges to have shown outstanding leadership, whether they are high profile individuals or lesser known individuals working tirelessly for change within a trust or an organisation.
I applaud the HSJ, BMA and my own organisation the NHS Leadership Academy for being courageous enough to sponsor the list. Lists for one group or another are always controversial; there will always be pros and cons for compiling or not compiling a list. I believe the list is a force for good – it's inspiring, motivating and exciting, there are more positive reasons for having the list than not and I for one sincerely hope it will be repeated next year.
Congratulations to all the pioneers on this list – I salute you.
The list is available to view by clicking the image below: