[message]Please note, the Faculty tendering process has now closed.[/message]
Introduction Text:
This week has been pretty typical for recent months in terms of activity for the Faculty of the NHS Leadership Academy.
'The Faculty' are people – colleagues – who specialise in organisational and leadership development. Whilst they are not core staff in contractual terms, they are a vital part of the Academy's structure and our ability to deliver many of our development programmes. We currently have 20 people on the Faculty and we are tendering to increase that number.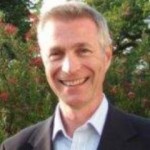 I did a quick ready reckoner exercise for the week commencing 22nd July, and the total Faculty contribution to our work totalled around 350 hours. The variety of work is huge, ranging from relatively small group interventions with senior NHS leaders, through to large workshops of over 100 people. A number of the Academy's Faculty work closely together for the input in to the design of some of our key programmes and the delivery of many.
Like most people out there, I'm a bit of a people watcher. I haven't told my colleagues on the Faculty this, although I'm sure they will suspect it so I may get a few comments. It's a little like watching a group of musicians come together and forming themselves into an orchestra. I recognise analogies aren't always helpful, and some people may apply them literally, but they remind me of a hugely skilled group of people who either normally work independently, or not with this particular mix of characters. A group of people who somehow adjust and adapt to the strengths and weaknesses, quirks and foibles of others – including mine – to create something really very brilliant.
My take on why it normally works, and yes we do have hiccoughs, is that the focus of the work is really very clear, even if the design of some of the programmes can be quite complex. Our aim is to work alongside leaders to improve the culture of the NHS with a belief that a better culture will have a positive impact on patient care. So yes, the individual participant will develop in their role, but it's not only that. It is also about the leaders and their team or organisation. It's about the impact that exceptional leadership development can have on the delivery of exceptional care.
At the end of the day, this is why the Academy exists.