Introduction Text:
Looking back at the key points of your career so far, what are the most prominent features that stand out? The people? The place?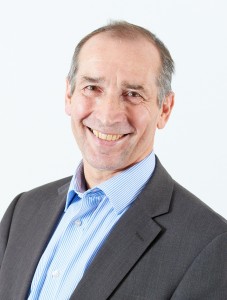 Sometimes you don't consciously know what they are until they are suddenly brought to your attention many years later.
For me, this happened just the other evening. Driving up the A1 after visiting my parents, I saw a road sign for 'Stoke Rochford' and a quick shiver travelled down my spine as the memories came flooding back. It was there that I was first assessed to join the NHS.
In April 1991, I responded to an advert for a scheme designed to attract external people in to the service. They wanted people to come in and help take the NHS forward after the introduction of 'NHS Trusts' – something which was a very new concept at the time.
The feelings I had when I first arrived are hard to forget; uncertainty, fear and hope mixed with the joy of being there and of course the excitement of what may happen.
It was the first time I had been through such a rigorous assessment. The two day process was an intricate and sophisticated procedure made up of interviews, group exercises and psychometric testing to ensure that the best possible people were selected. One of the most important things I still remember from those two days is the people who came to help. The chief executives and senior staff who were brought in to facilitate and assist in the evaluation process had a huge impact on me.
During the assessment, I was able to talk to these 'real people' – the people who were actually doing the job I wanted and who lived and breathed the NHS. Their passion really struck me and I was thankful for the time they had taken to help us. They loved what they did and they wanted to make sure that those coming in were as keen as them to make the NHS the best it could be.
I was filled with hope and they awoke the passion in me which has stayed ever since.
As I drove away that evening, I took note of the road sign and thought about the many programme participants, partners, trainees and staff that come to the NHS Leadership Academy day in, day out. We are currently in the process of the final assessments for the latest Graduate Management Training Scheme hopefuls. And it's at times like these that we call on our own supporters – our fantastic in house team, our expert faculty and everyone else involved in our work – for their help in the process and rely on their goodwill and support to ensure the best possible experience for all three hundred candidates.
I'm also proud to say we will be holding these assessments at our new interim headquarters at No.3 The Embankment, which we only moved into late last year. The feedback we have received so far has been fantastic and underpins just how important a physical presence can be for the association of memory and positive experience.
With the help of national sponsors, we hope to secure a permanent base which will continue to reflect the philosophy of our programmes: creating a safe environment where innovation and creativity can flourish – and most importantly, where people are inspired to take that passion forward.
It's my vision that we can create similar memories to my own. That we will be a significant feature of someone's career development and that they will remember their time with us as vividly as I do when beginning my own journey almost a quarter of a century ago.
Good luck to every one of you and thank you to all those making this happen.