Introduction Text:
When it comes to leadership, can a few small words make a difference?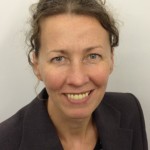 I'd argue yes, they can help shape our thinking and keep our minds focused on the main goal of high quality, people-centred care. Below are some examples that have come up in discussions about the design of the new professional development programmes run by the NHS Leadership Academy.
For, with, to
Patients, carers, families and other people who use services are fed up with paternalism.
The thing about being paternalistic is that we don't necessarily realise we are doing it, not least because very often this comes from a genuinely caring nature – however even very small things can help to start break this down. The differences in the following sentences may help to demonstrate this:
We are working with staff to improve care for patients
We are working with patients and staff to improve care
Social care and health
To make real progress on coordinating care we need to open people's minds up way beyond the NHS. In terms of the language we use I'd suggest a soft rule that whenever we are about use the words 'NHS' or  'healthcare' we should consider whether the simpler but broader term 'care' would be more appropriate. Or indeed, should we be writing 'health and social care' instead?
Improving care versus improving services
'National Voices' policy advisor, Laura Robinson, recently told me to stop and think whenever I use the term 'service':  the ultimate aim – improving care – often requires stepping out beyond one particular service. Improving the service is, to some extent, secondary. I think Laura is right: while we probably don't need a hard rule to avoid the word 'service' completely, we should be aware of it and decide in each case whether it is the best word to use.
Hard to reach
Should people be defined as hard to reach? The very term can put up barriers. 'Less heard' can be a more helpful way of saying things.
Coordinated care versus integrated care
Coordinated care means more to patients than 'integrated care', and it can be helpful to qualify it as 'person-centred coordinated care'. 'Integration' or 'integrated care' are jargon and also tend to steer our thoughts towards systems rather than the real goal of improving care.
Care quality
This is a vital concept but needs defining. The new leadership programmes will offer a number of different definitions of quality for participants to consider, however for impact and memorability I don't think you can beat the quality trio below, based on Lord Darzi's definition, which is also enshrined in the 2012 Health & Social Care Act. Quality is about:
Safety
Clinical effectiveness (outcomes)
Patient experience
Change versus improvement
We've all seen changes that don't necessarily make things better. Let's remember that change should always be about improvement.
Innovation versus replication
Innovation is sexy and we all like a gadget, however these are simply tools and approaches that may or may not help us improve care quality. Meanwhile, spreading good practice in care is a serious challenge so we need to find ways of getting people excited about replication; let's reward people for copying stuff.
Minefield words
The word 'patient': it's a bit of a minefield, linguistically speaking.
Some people who use health, and especially care services, don't consider themselves 'patients' – those who are pregnant or use mental health services often feel strongly about this. In any case, we should also plan health and care around people who aren't currently patients – there are groups of people who don't use services now but will do in the future. There are also people who should be patients but don't find it easy to access health and social care (eg travellers, prisoners, vulnerable older people, asylum seekers, sex workers). And carers should have a strong say. So is there a better word? Well it's debatable, let's try the following:
Service users: it's a bit clunky and impersonal as a term (how many people really call themselves a 'service user').
People who use services: much better, if a bit of a mouthful
Clients: urgh – very transactional
Customer: not much better than the above.
The truth is we don't have a perfect word to fit all occasions. At National Voices, the way we tend to handle this is to preface documents and presentations with the long list: 'Patients, carers, families and people who use services', then use short hand further down eg 'patients and carers'. Even better, we build the sentence around the word 'people' where possible.  This is far from perfect as a system and, if you know a better way of doing it, I would love to hear it.
In fact, none of the above examples should be taken as rules. Language is changeable, and no one person has all the answers. This is why it would be fantastically helpful to have further comments, improvements or suggestions on the way leaders can use language to the best effect. What do you think? Do let us know.