"The Ready Now programme tapped into the real me"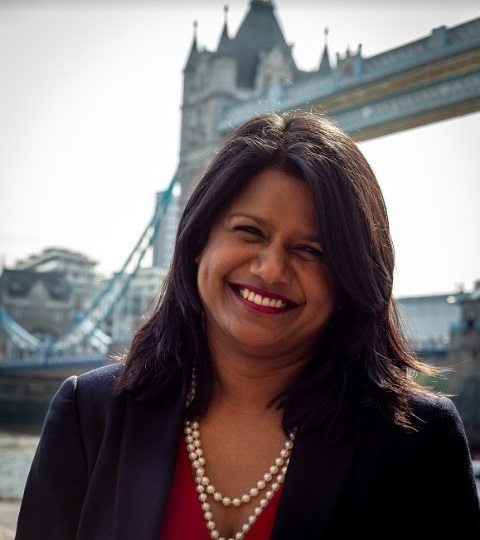 Cavita Chapman is a clinical advisor at Health Education England across Kent, Surrey and Sussex. Cavita completed the Ready Now programme in January 2018 and tells us how the programme has fueled her determination to make a difference to her organisation, colleagues and most importantly – to patients.


I started my nursing career in 1998 in Trinidad. I then came to England in 2001 and continued a career within mental health services. My first experience of leadership was when a general manager – who I knew well – told me I was 'politically clumsy' in my way of managing situations as a ward manager. I didn't understand what he was trying to tell me, but knew it came from a good place so I asked him if I could apply for a leadership programme to improve my skills. At that time there was a leadership programme for bands 6 and 7 staff from black, Asian and minority ethnic (BAME) backgrounds. I didn't know what BAME meant or why this group of people, including myself, needed support. I didn't understand the data surrounding BAME senior leaders in the NHS and the 'glass ceiling'. I hadn't heard these terms before. I accepted the idea that there were so few BAME staff above a band 8a, I thought the people at the top deserved to be there and that perhaps BAME people didn't work hard enough or had the same qualities as those people in senior positions. I was a happy ward manager who thought that people got as far as they wanted in their careers and the system was fair.


As a woman of colour in leadership, I haven't had the lens to see the barriers – I was too focused on doing the day job. I didn't understand that the system is made up of some people who create these barriers and it only takes one person to start a change process.


I knew that I wanted to apply for the Ready Now programme because of my previous experience of leadership development. Some of my colleagues were hesitant that a leadership programme specifically designed for BAME colleagues seemed to favour a particular group and they didn't want to be 'singled out'. For me, it was very clear that this programme was necessary for my success. I had the knowledge and statistics that made me understand that this programme was right for me. The Ready Now programme is designed by people who are looking out for the success of BAME people and is driven by the need for and benefits of better inclusion and diversity, particularly in senior roles in the NHS.


Although I instinctively knew the Ready Now programme was right for me, I didn't know its content. Little did I know that I was in for something that was going to change my life. The Ready Now programme does something to you from the inside. Unlike an MBA or other academic courses, the Ready Now programme tapped into the real me. Who was I? What did I really stand for? What was I going to do about the things around me that I did not like?


I immersed myself into Ready Now with my whole self and connected with my achievement group. I grew close to them, we dreamed together, we shared stories about ourselves in the context of who we really were. We shared our contradictions – this was the growth I'd never had before.


I came out of the Ready Now programme as a woman who knew who she really was for the first time. I was a woman. I was a woman of colour. I was a mother. I was a leader. I was going to make changes in people's lives to optimise their potential. I was determined to do more.


In February 2018, I joined the Leadership Academy's Women's Influencer Group and I was so inspired by them that I returned to my Trust, launched the women's network and started two projects: the gender pay gap and maternity support. We've now had our first maternity support group meeting and we're currently planning the second one. I've been inspired to do more for women and mothers. Behind the scenes, I've been also assisting with forming a disability group for my Trust and I'm getting involved in many conversations in my organisation that involve developing people. In March 2019, I also co-facilitated for the first time on a self-discovery course for BAME staff. I've also just written and launched a talent management programme for BAME colleagues at band 6/7.


What's interesting about all this, is that I'm still doing my day job, but my experience on the Ready Now programme has fueled a determination to also make a difference to my organisation, colleagues and most importantly, patients.


I think good leadership in the NHS is important because:

It creates an invisible wave that allows people to move in the direction of positive change, hope and inspiration
It can unlock an otherwise 'invisible' potential from staff of all levels.
It allows people to connect, share and inspire hope in each other. This creates a space where happy people lead better services for the benefit of our patients
The Ready Now programme is for senior black, Asian or minority ethnic (BAME) leaders working in the NHS or providing NHS funded services (in England) at band 8a, or clinical equivalent or above.
Find out more about the
Ready Now programme
.