Introduction Text:
With the beginning of a new year, we can't help but think about how far we've come in such a short space of time.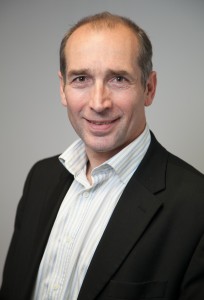 2013 was a fantastic year for the NHS Leadership Academy – with the launch of new programmes, support tools and the move to a new building where we can focus on a high quality development environment. We're focused on both establishing ourselves as an organisation and developing our offer to the health service to improve patient care.
As you'll know, our professional leadership programmes opened to the first round of applications on 1 May 2013 and I am both encouraged and inspired by the level of interest and support shown from across the system. By April this year over 14,000 participants will have started their development journeys with us on one of our four programmes. Of course, we're going to be biased, but we feel that these programmes came at exactly the right time – this much energy, time and resource has never been put into health care leadership development before and I think the numbers show just how ready people are to develop. I can't thank our applicants enough for their support and commitment to becoming the great healthcare leaders of the future.
With the publication of the Keogh, Berwick and Francis reviews, much emphasis has been placed on poor leadership styles and how as a system, we need to invest in leadership development for the good of patient care. And as stated in our official response, I believe we are absolutely the organisation to help achieve the changes needed.
The health service is made up of brilliant staff – and I look forward to meeting more of our participants as they come through our doors. Each one will go on an individual journey and develop skills and expertise that they will take back to their teams and organisations with the ultimate impact being on patient care and the public's experience of our service. This is mirrored in our development work with CCG leaders, following their new roles in Clinical Commissioning Groups, and the work we do to support ambulance trusts, NHS boards and governing bodies – through development support and tools like the Healthcare Leadership Model, our aim is to develop outstanding leadership across the entire of health and social care. Something which so far, has been welcomed by those involved and I am again thankful for and encouraged by this as we go forward.
We often hear negative press about the NHS, but the commitment of these initial 14,000 people is surely something to be celebrated. Of course, real change will take time but I do believe in the value of celebrating the positive when we can. Throughout the year, each of our regional partners ran the NHS Leadership Recognition Awards with all regional winners coming through to our national ceremony at the end of next month. It's important to reflect on what good looks like and share best practice within and across services whilst thanking staff for their continued hard work and dedication.
Reflecting on our first proper year is inevitable at this time and I feel we have achieved so much and laid some firm foundations for 2014. We will continue to support over 630 Top Leaders and also welcome a new intake of the award-winning NHS Graduate Management Training Scheme –  even thinking about some of the highlights I've just mentioned gives me a great sense of pride that I look forward to taking with us into the new year. We also welcome new and exciting ventures for the Academy this year, one of which is our worldwide TEDMED Live event in April that will feature a series of leadership experts discussing themes that you can now help us shape.
Finally, I would like to say a huge thank you to everyone involved in the Academy's work; our Local Delivery Partners, Programme Board, professional leadership programme partners and the many individuals and organisations for the continued support. I look forward to seeing what 2014 will bring us.