Introduction Text:
As part of the Academy's two year story, we have asked a range of people from across health and social care to share their own stories and experiences of what leadership means to them.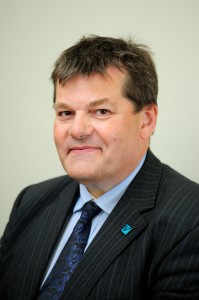 Patients, service users and carers want and deserve clinically effective services as conveniently as possible, with quality and safety at their centre.
Patients also want to be treated with dignity, respect and involvement in their treatment, care and recovery.
Staff want real, authentic involvement too; clear roles, feedback, a chance to develop in their role and in their careers.
NHS leadership is about creating the environment which can enable those things to  happen. So 'what does good look like' in NHS leadership?  I have learnt that to listen, talk, challenge, develop, support and distribute leadership is key.
What is distributed leadership you ask?  Well for me as a Chief Executive, it means leaders show situational leadership at all levels, in all aspects of what we do.  We need – at a time of change and challenge – to remind ourselves of what and why we do things; 'working at the limits of science, human skill and knowledge to save lives and improve health at the time of most need…..' to coin a phrase from our NHS Constitution.
I have just been to, and writing for colleagues in China – I am saying 'The Answer is in Front of You'….. patients and frontline staff will always tell you if you ask and listen authentically.  It is patients and front line staff who inspire me as a leader.
A few top tips for you once you have put the right people in the right jobs:-
Do appraisals really well – motivate all
Communicate well – that means listening too
Develop the team – how are they working together, not just 'what's next?'
Show situational leadership and use feedback which is timely, specific and relevant
Manage performance – don't just watch it!
Prioritise constantly – important issues, not just urgent ones
Solve problems, don't just process them
Be fair, consistent and open minded
For those interested, we launched the International Centre for Mental Health – a new and exciting collaboration with Shanghai, Fudan University and
The best NHS leaders sense the strategic context they are working within now and in future and make the right responses.  So set your stall out, listen to the response, and do all you can to bring confidence to our beloved NHS.  To know more about 'What Good Looks Like' here is a little book to help.