"If you're thinking about applying for an Academy programme, you're already halfway there!"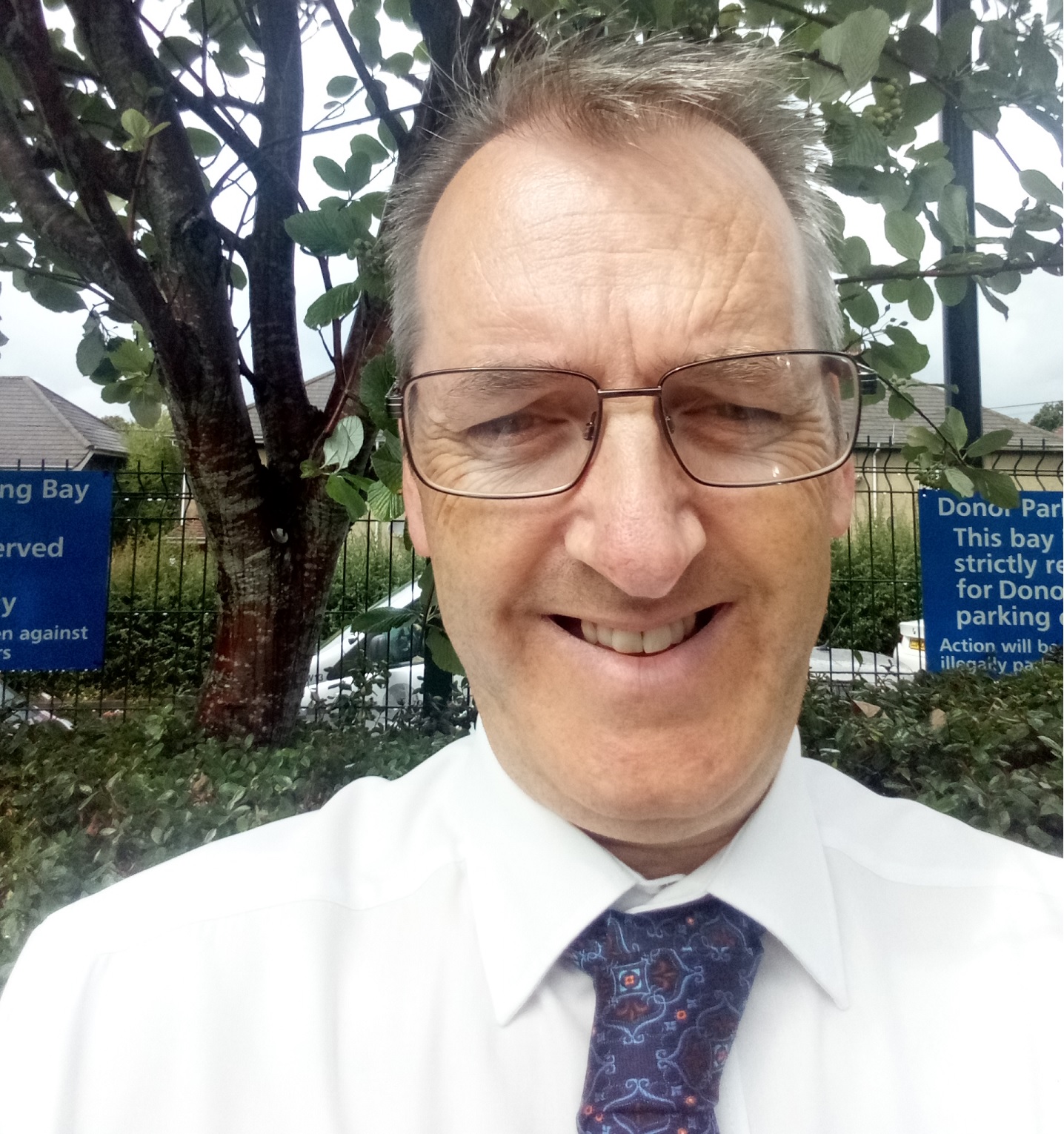 Bob Dennes is a service manager in Theatres at Western Sussex NHS Foundation Trust and has completed both the Mary Seacole and Elizabeth Garrett Anderson programmes (EGA). In his blog, Bob reflects on the service improvements he's made since completing the Mary Seacole programme back in 2013 and more recently, his focus on continuously improving patient services since completing the EGA programme.
My career in management and leadership started outside the NHS in logistics and transport and I joined Salisbury NHS Foundation Trust in 2010 as part of the Facilities Directorate. This role was initially a transport services manager and involved looking after couriers, laundry and non-emergency patient transport. It was here that I realised how much influence leaders in healthcare have on patients and their experience of the NHS. While at Salisbury I had more services added to my responsibilities. As the role grew, it gave me more opportunities to interact with patients, which helped me to understand how many different elements made up their views of the hospital. Following my leadership development on the Mary Seacole programme I made the leap from 'support services' to clinical service and moved to Western Sussex NHS Foundation Trust at Chichester as a service manager for Theatres in March 2017.
I was made aware of the Mary Seacole programme in summer 2013 by my organisation and felt it would be an ideal way to enhance my knowledge and understanding of what made a good NHS leader. After reading more about the programme, I was drawn to the mix of practical and theoretical learning as well as the group sessions, which enable sharing experiences and gaining greater understanding of the wider NHS complexity.
I enjoyed the face to face sessions delivered by the Academy team in Thames Valley and Wessex, and we soon recognised in our learning set that wherever we worked within the NHS, we had very similar issues and concerns around delivering the best possible service for our patients. Realising that there's a large group of NHS leaders with the same shared values and drive helped me recognise that I had a voice in decision-making and I had to ensure that it was heard. As leaders we must ensure that all decisions about the future NHS consider the impact on patients and where possible, we need to engage them to provide the opportunity to feedback. It's then we can learn from and change our services for the benefit of patients.
The greatest impact the Mary Seacole programme had was giving me the confidence to step up and challenge the status quo when dealing with poor service from a CCG and a third party provider for non-emergency patient transport. The programme provided me with the tools and techniques to influence and negotiate a better service for our patients by introducing a transport working group. The group was so successful it was used as a model for the other acute hospitals affected by the same contract to drive improvements in their organisations.
After completing the Mary Seacole programme, I soon realised that while I could drive improvements in my services, there was a complex system to negotiate in order to deliver the long-term change that would improve patient experience. It was then I realised that I needed as many techniques as possible to be able to lead within the future NHS. I'd also had feedback from the education lead and chief executive that I should continue to gain as much experience and development as possible to continue my drive for 'better.'
While completing the Elizabeth Garrett Anderson programme I was able to review my services, support the development of staff and through the various work-based assignments, develop my leadership style. This also enabled me to lead on various projects and improvements. I presented a business case to both the facilities and finance director for an upgrade to the portering task allocation system which was approved and implemented by the board. The new system had a direct impact on porter response times, reducing the time for inpatients to be collected from the radiology department from 19 minutes (the average time in August 2016) to 13 minutes (October 2016). This was achieved without any additional porters and as a result we increased the number of patients back on wards within 30 minutes of request from 74% to 86%. This improved the flow, freeing up radiographers to do their job instead of looking after patients. I also created patient and staff surveys for the portering service and introduced Dr Kate Granger's #hello my name is… campaign to staff as this was shown to improve the patients' trust in the porters moving them around the hospital.
Since graduating from the programme, I feel that I've been able to gain the trust of my new team quickly as I have increased my self-awareness and can recognise how I act as a leader. This has enabled me to deliver various changes within the Theatres Department while improving planning and efficiency.  I've also improved staff engagement and our relationships with consultants and care group managers in the way we provide our services. This has allowed us to focus on internal improvements as well as system changes that provide clear benefits to the patient. The focus in the last year has been to reduce 'on the day' cancellations through avoidable reasons (lack of equipment or timings) and we have also looked at the patients' journey through theatres. There are a lot of areas that can still be improved and the Trust's Patient First programme @WSHTKaizen is a great way to involve all staff in seeking and identifying such improvements.
If you're thinking about applying for an NHS Leadership Academy programme, then you're already halfway there! The workload is relevant to your work as an NHS leader and with the work-based elements you can see the impact on your teams and your own effectiveness as you progress through the programme. The support network you gain through your online learning forums and cohort residentials will enable you to achieve the end result. The future can only change and services improve if we have a consistent approach across the NHS towards sustaining and improving patient services. These leadership programmes don't try to produce replica leaders with only one approach, they allow you to develop your own style and provide you with the tools and techniques to take forward for the rest of your career.
What I took away from learning on the Mary Seacole programme and Elizabeth Garrett Anderson programmes:
We're all leaders – you don't need permission to lead
Keep the patient 'in the room' when considering change. If you can't involve a patient representative use feedback or seek it with surveys
The Healthcare Leadership Model 360 Feedback tool is insightful and really helps with self-awareness
The Elizabeth Garrett Anderson programme promotes reflective thinking "What is it like to be on the receiving end of me?" and this really works!
Action Learning Sets help create a bond with other leaders that you may not have otherwise met
You can find out more about our programmes here or have a look through our resources which can also support your leadership development.